Want to attain a visibly fairer complexion this winter?
Extreme cold weather can leave your skin dry, rough, dehydrated and lusterless.The skin not only demands adequate moisture, but nourishing nutrients and skin lightening vitamins both inside and out to maintain softness and elasticity of the skin and to promote facial fairness and shine.
Here are a few effective natural tips to help you get a soft fairer complexion in winter.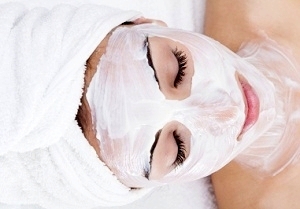 1.For a charming fairer complexion naturally, apply this skin whitening moisturizer at night.Combine 1 tbsp of rose water with 2 tsp of milk and 1 tbsp of baby's vitamin E oil.Massage this lotion into the skin.Leave it overnight and discover a gorgeous glow.
2.For an instant soft fair skin, mix cucumber juice and lemon juice in equal amount, add 1 tbsp of honey and 1 tbsp of olive oil.Combine well and with the help of a cotton ball, dab it on your face and neck.After 15 minutes, wipe off with a moist cotton.This remedy whitens the skin color significantly and also serves as an effective lightening moisturizer for oily skin.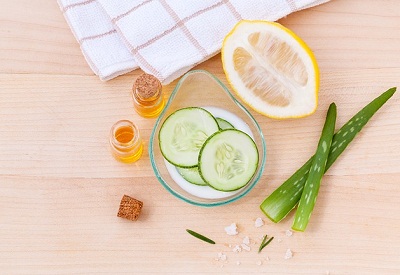 3.To get a fair, flawless and glowing skin in winter, begin your day with this healthy smoothie.To prepare, blend together a small cup of freshly squeezed orange juice with 3 cherry tomatoes, 1 tbsp of honey and 1/2 cup of yogurt.Blend until smooth.Enjoy this nutritious smoothie in the morning.Drink this daily to see results in 7 days.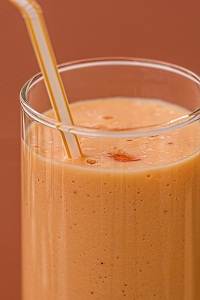 4.To get a baby soft and fair skin in winter, grind bread crumbs with milk cream or malai and a spoonful of honey into a smooth paste.Rub this mixture all over your face and neck.Let it sit for 5 minutes and then wash off with cool water.This exfoliates and nourishes the skin and improves glow and color.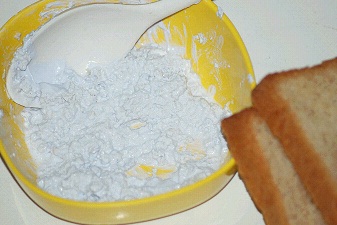 5.Daily have a glass of warm milk with 1/2 tsp of saffron powder and a pinch of turmeric added to it, it makes your skin fair and glowing from the inside out.
Also Check out Lemon Dark Spot Remover & Whitening Cream
6.There is nothing better than raw honey to make dry or sensitive skin look fairer and lively in winter.Mix 1 tbsp of raw honey to 1 tbsp of olive oil or avocado oil.Massage onto the wet face for 2 minutes, leave on for another 5 minutes and gently wipe off with a moist cotton.Using this regularly for 10 days leaves your complexion fair, glowing and flawless naturally.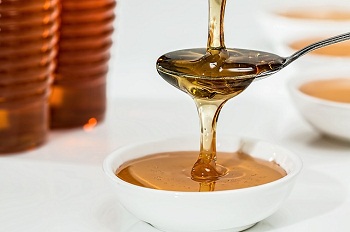 7.Those with oily skin can immensely benefit from this natural remedy.Mash a ripe avocado with some lemon juice and vitamin E oil and massage on your skin.Let it sit for about 10 minutes and then wipe off with lukewarm water.Avocado moisturizes and soothes skin, gives a brilliant shine and fairness to the skin.This is a very powerful home remedy to make your skin softer and fairer in winter.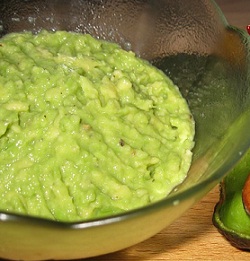 8.Eggs are packed with proteins, vitamins and fats that are excellent for treating lifeless and damaged skin.Eggs are also beneficial in improving the complexion.Pour the contents of one egg into a bowl, mix 1 tbsp of sweet almond oil and with the help of a brush, apply onto the face and neck.Once it dries up completely, remove the pack with a moist cotton ball.You can also add a tbsp of honey for more effective results.
9.An amalgamation of glycerin, aloe vera gel, and lemon juice can drastically soften the skin, fade discoloration and intensify skin color.Mix equal parts of all these ingredients and massage this cream all over the body.You must use this regularly in winter to discover satin-smooth and fairer skin.
10.For oily or acne-prone skin here is an awesome remedy to get a fairer skin in winter.Blend a handful of soaked masoor dal in the grinder, add 3 tbsp of curd, 1 tbsp of besan(gram flour) and 2 tsp of coconut oil to this mix.Spread this mixture on your hands, legs, neck and face.Once it dries rub gently to remove the pack.Do this before taking bath.Follow this regularly for a week to bring an amazing fairness and shine into your skin.
11.Daily massage papaya pulp mixed with a tbsp of honey onto the face and neck to bring instant glow, improve facial smoothness and for natural fairness.Papaya has a high amount of vitamin C and vitamin A that leaves your skin fairer and radiant.This is an ideal skin whitening remedy for a dry and sensitive skin.
12.You must try this natural fairness pack in winter – Mix 1 tbsp of rice flour with 1 tbsp of almond powder, 1 tbsp of sandalwood powder and 3 tbsp of milk cream to get a paste-like consistency. Apply and leave on for 20 minutes.Remove the pack by gently scrubbing in a circular motion.Try this home remedy twice in a week to get a fairer and smoother skin naturally.
13.Coconut milk works as an amazing fairness toner for all skin types.Take some coconut milk, mix a pinch of turmeric into it and wipe your face with this natural solution to relieve dryness and for skin whitening results.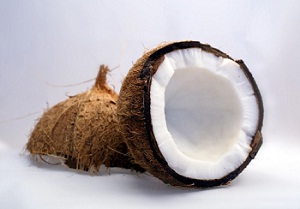 14.Another simple tip to get a fair and baby soft complexion in winter is to massage a mixture of equal amount of organic coconut oil with castor oil for 5 minutes and then wipe off with a wet cloth.This improves blood circulation, lightens dark marks and leaves skin smooth, soft and fair.