Use this Herbal Hair Mask to Put Instant Stop on Hair Fall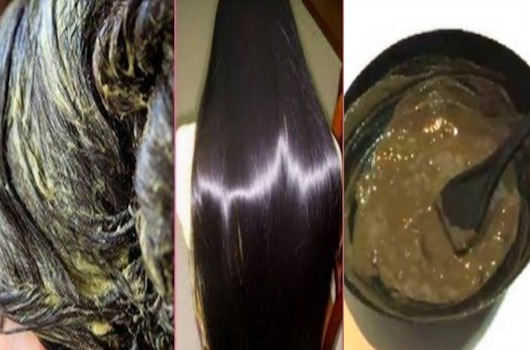 Ayurvedic experts have long been using herbal pastes for treating different hair problems.It's revealed that regular use of herbal pastes and oils enhances the strength, growth, thickness and beauty of hair.This homemade herbal hair mask recipe is an ideal treatment to stop hair fall instantly and to fight dandruff, premature hair graying, roughness, split ends and hair thinning.
Ingredients required:
2 tablespoons Amla powder

1 tablespoon Shikakai powder

1 tablespoon Methi Powder

2 teaspoons Olive oil

1/2 cup of filter water
How to Prepare
Combine all the ingredients together to get the desired consistency.

Divide your hair into four sections.

Apply the paste liberally from the roots towards the tips.

Leave the mixture for 15 to 20 minutes.

Massage in a circular motion and rinse your hair using a mild shampoo and conditioner.

Repeat once a week for long, lustrous hair.
Benefits – 
Amla a good source of vitamin C, antioxidants, flavonoids help promote stronger hair growth, smooth texture and fights premature hair graying.Shikakai helps strengthen your hair root and methi powder promotes thick hair, prevents dandruff and hair fall.Olive oil nourishes and moisturize your hair and gives a lustrous healthy shine to your dry frizzy hair.
Try this natural hair mask and bid goodbye to hair fall! Thank me later!