7 Easy Hacks to make you look Younger today!
Try any of these easy hacks right now to look younger naturally and instantly! 
1.Take 2 tablespoons of raw, fresh milk (full fat or even creamy), gently pat on your face and neck and rub slowly until it is thoroughly absorbed. Use this as a night time moisturizer.The fat in the milk moisturizes skin, removes dry line and fine lines and leaves skin fair, soft and youthful.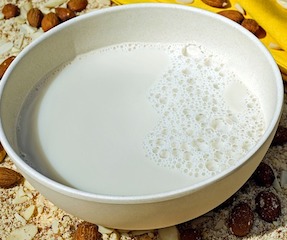 You can convert wastage to beauty hacks ! see below 👇
2.Mayonnaise is rich in eggs and oils, which means it can work wonders for wrinkles and tightening skin.Smooth a thick layer of mayonnaise onto your clean face.Let it sit for 15 minutes and then wipe off with a damp wash cloth.This mask provides a natural luster and youthful radiance.
3.Pour some extra-virgin olive oil into a bowl.Microwave it for 5 seconds, so it turns slightly warm.Apply liberally over dry face and neck.Massage in an upward motion for 2 to 3 minutes.Soak a washcloth in warm water and hold over face for 15 seconds and then wipe off the residue.This process provides intensive care and moisture for skin, tightens up skin.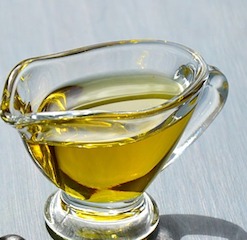 4.Creating this customized sheet mask anti-aging formula is super easy and gives 100% results.
Combine ¼ cup of distilled water, 1 teaspoon of honey and 5 drops of rosehip oil into a bowl.

Gently dip your facial compress sheet mask into the bowl until it is fully saturated in the formula.
Remove mask from formula and squeeze excess liquid out.

Place mask gently over face and leave on for 15 minutes.

Remove the mask carefully and rinse off with cool water.
Voila!! your skin appears softer, smoother, dewier & fresher like a baby.
5.Cold therapy: Putting green tea ice cubes on skin makes you look, young, energized and healthy.Antioxidant-packed green tea is touted as one of the best skin care ingredients.Brew a cup of unsweetened green tea.Set it to cool.Pour the tea into the ice tray and keep it in the refrigerator.Pop one green tea ice cube and rub all over your face and also to the area around your eyes.Once done, sit back for 5 to 10 minutes.Rinse off with cool water and apply moisturiser.
6.Coffee is one of the most exfoliating, anti-aging ingredients  available in your kitchen.It purifies skin and enhance skin's surface natural self-renewal process for smoother, healthier looking skin.Simply take 1 teaspoon of granulated coffee powder combine with 1 tablespoon of shea butter.On a clean face, apply the scrub to face and neck.Gently scrub in circular motions for one minute and wash off with cold water.Pat dry and follow it with a light weight moisturizer to soothe and close the open pores.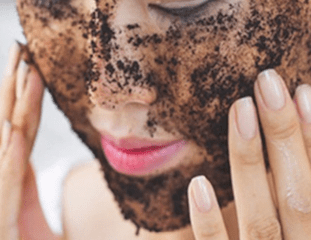 7.Aloe Vera is a known ingredient for moisturising your skin but do you know that it is extremely good for wrinkles.It is blessed with countless wonderful properties that can help you achieve beautiful, younger-looking skin instantly.Take any store brought aloe vera gel mixed with 1 tsp of sweet almond oil, apply this pack for 15 minutes and then wipe off the residue with a wet cotton pad.It fights the 7 signs of ageing and helps keep skin looking healthy and rejuvenated.