Aegte Complete Hair Defense Onion Shampoo Review
Hello Readers!!
Today's review on one of my favourite natural shampoo "Aegte Complete Hair Defense Onion Shampoo" the reason behind my thick gorgeous hair.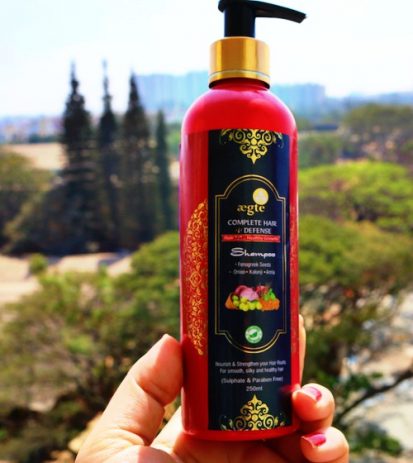 Over the past few years we've seen a rise in the popularity of natural hair care products.Whether it is a shampoo, conditioner or hair oil, we all are looking for hair products that doesn't contain harsh chemicals, basically free from parabens, mineral oil, synthetic fragrance and sulphates.why not? nobody wants to waste their hard-earned money on buying chemical products that do more harm than good.
Today's market is flooded with hair care products that has few or no natural ingredients and full of chemicals.These chemical loaded shampoos and conditioners when used on our hair, strips natural oils, weakens the hair roots and makes hair dry and brittle.I know it is often difficult to find a shampoo made from natural ingredients that will maintain the health and texture of your hair.
Here we present to you an effective and purely natural shampoo "Aegte complete hair defense shampoo"  that will help you overcome all barriers and help achieve smooth, silky and healthy hair.
Description of the product :
The shampoo comes in a red bottle with an attractive graphic design.It has a pump dispenser that offers just the right amount of shampoo without any waste.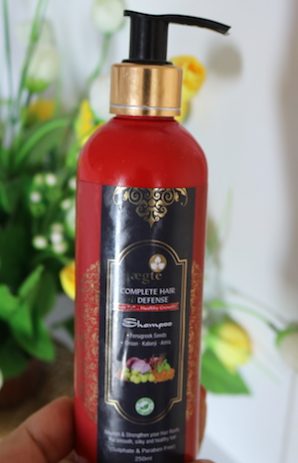 Ingredients – Water, red onion extracts, methi extracts, amla oil, brahmi oil, vitamin E, sodium cocoyl isethionate, 10 in 1 complex coco glucoside, lauryl glucoside, CAPB, D panthenol, polyaorbate80, phenoxyethanol.
A brief description of the Key ingredients: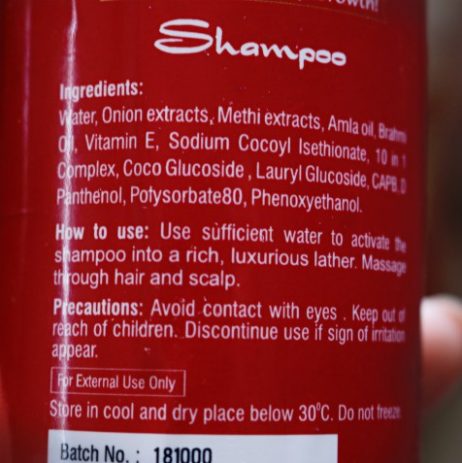 Red onion – It helps nourish your hair follicles with its rich content of sulfur.Sulfur is very effective in strengthening the hair from the roots and helping in faster hair growth.
Amla – its high nutritional value eliminates the problems of split-ends, hair graying and hair thinning.
Methi – moisturizes the hair and volumnize your hair, giving lustre, softness and bounce.
Kalonji – The anti-inflammatory and antioxidant nutrients strengthens hair and prevents hair damage.
Price – Rs 999 for 250ml ( available on discount at Amazon and flipkart for 699)
Link to Buy –Aegte Onion Shampoo
My Experience with Aegte Complete Hair Defense Onion Shampoo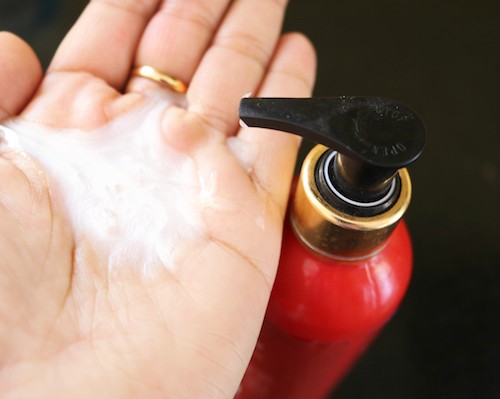 Few weeks back, I came across this product and decided to try it.The first thing that attracted me a lot is the presence of red onions and that too in a shampoo.We all know that red onions are magical ingredients for hair growth because of the rich sulphur content.I felt the consistency of the shampoo to be perfect, easy to apply and apparently spreads nicely on my scalp and hair.It does not lather up as much as other shampoos do, I think because of its chemical-free formulation and purity of natural ingredients in it.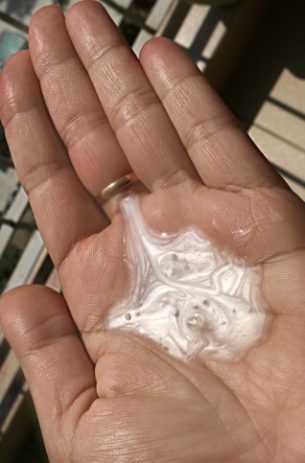 It had a pleasant smell like that of rosemary or lavender essential oil.It worked pretty well on my lifeless hair and gave a nice volume and shine to my hair.I found that after 3 to 4 application my hair loss stopped completely and now it looks quite thick, smooth and manageable.This was the product I was looking for a long time as now I can skip the use of direct onion application to my hair which gives a very unpleasant smell and cumbersome to use and still enjoy all the goodness of onion, amla, kalongi in a shampoo hassle free. 
Suitable For – All hair types.
Do I recommend it? 
Yes I would recommend it to all irrespective of the price 👍🏻because it's chemical-free and it gives you fabulous hair naturally.
Link to Buy –Aegte Onion Shampoo