Today I will share a simple homemade recipe that helped disappear all my fine lines and wrinkles in just a few days, transformed my dull skin to glowing skin, improved the texture, tone, clarity and made by skin look more youthful and glossy.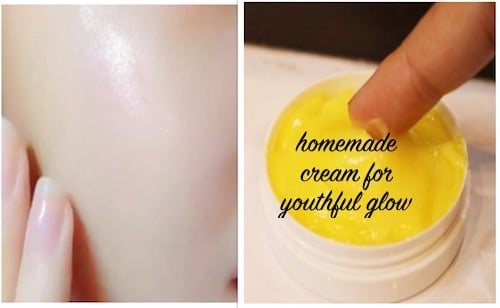 Ingredients you need
2 Tablespoons of Aloe Vera Gel
Aloe vera a magical gel enriched with multivitamins, minerals and other powerful nutrients.It helps improves elasticity of skin and makes it smoother, younger and more supple.
1 Teaspoon of Rosehip Oil
Rosehip oil is full of vitamins, antioxidants, and essential fatty acids.It treats different signs of aging and pigmentation, hydrate skin and repair damaged skin, it's great for treating wrinkles, brightening skin, firming skin, fading scars and dark spots.
1 Teaspoon of Olive Oil
Olive oil is a natural treatment for wrinkles.Research also proves that applying olive oil to the skin can prevent signs of photo-aging and sun damage.
1 Vitamin E Capsule
The most powerful antioxidant that can help reduce the appearance of dark spots and fine lines on the skin.
1/2 Teaspoon Rose water
Rose water contains antibacterial, antimicrobial, and anti-inflammatory properties, making it an ideal product to heal and soothe your skin.It maintains the skin's pH balance and tightens pores, reduces wrinkles and fine lines.
Method
Combine all the ingredients together and store in a clean container.The shelf life of this cream is for upto 30 days at room temperature and 3 months in the refrigerator.
Directions to Use
After toning your skin, take a pea sized amount onto finger tips, and massage onto face and neck in an upward motion.Massage until it is fully absorbed.Use this cream daily at night for youthful glow, hydration and rejuvenation.
Benefits
I have been using it for a few days from now and happy to see great improvements in my skin appearance.Now my skin looks younger, fresh and radiant.
Tags: homemade cream, day cream, skin glowing cream, how to make cream at home, diy cream, natural cream