Vegetable Facial For Pigmented-free & Clear Glowing Complexion!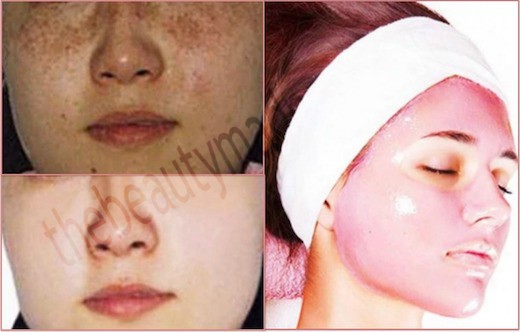 Nowadays there are many methods and treatments that can help reveal a smoother, brighter and pigmented free complexion.Vegetable facial is one of them.This facial gently removes the top layer of  dead skin cells, instantly lightens pigmentation marks , brown spots, discolouration and makes your skin looks firmer, bright, glowing and extremely beautiful.
Step 1: Face Cleanser
Combine 2 tbsp of cucumber juice with 1 tbsp of raw milk.Apply with the help of a cotton ball.Let it sit for a minute and then wipe off.Gently cleanses and removes impurities, leaving skin clean, refreshed, fair and flawless.
Step 2 : Face Scrub
Mix 2 tbsp of tomato juice with 1 tsp of oats powder to get a scrub like texture.Apply on face and neck and gently rub for a minute in circular motion.Rinse off with lukewarm water. Tomatoes have anti-oxidant properties that repairs the damaged skin cells and reduces dark spots, transform dull and tired skin into healthy, polished, bright skin in minutes!
Step 3 : Face Pack
Grate 1/2 potato and 1/2 beetroot.Place the grated potato and beetroot in your palm and squeeze to extract the fresh juice into a bowl.Add 2 teaspoons of multani mitti powder.Mix well  to get a smooth paste.Apply onto your face and neck.Leave it on for 15 minutes.Rinse off with cold water.This works as a super skin tightening, brightening, glowing & pigmentation removing mask.This face pack is great for all skin types and when used twice in a week can help you regain pigmented- free glowing skin. (buy: Detoxifying Multani mitti)
The skin will look more radiant with a more even skin tone and texture right after the facial, instantly lightening the skin discolorations and spots, leaving the skin soft, bright, glowing and clear.