5 Super-Easy Remedies to Get Rid of

Blackheads

Instantly
Hate those stubborn blackheads? Want to get rid of it fast and naturally without any side effects?
Blackheads are caused by overactive sebaceous glands. The excess secretion of sebum (oily, waxy substance) gets deposited in the pores, and when these pores come in contact with air, it oxidizes and turns black, hence the name blackhead.
Blackheads usually form on the nose, sides of the nose, chin and sometimes in the cheek area. These give the skin a rough and coarse look. To remove blackheads and to prevent new ones from showing up in the future, follow any one of the home remedies provided below.
We address following questions :- 
1.How do you get rid of blackheads instantly?
2.How do you get blackheads out of your nose?
3.Is it okay to squeeze out blackheads?
4.How does Vaseline get rid of blackheads overnight?
5.What is the best blackhead remover?
6.how to get rid of blackheads on chin?
7.how to remove deep blackheads?
8.how to remove blackheads on nose
1.Walnut-Honey Scrub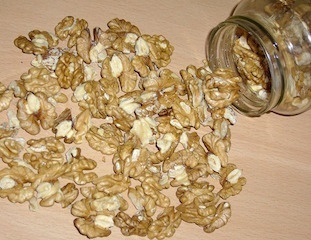 This homemade scrub offers instant results and does a beautiful job of clearing the blackheads and unseen impurities without damaging the skin.
You Need 
Walnuts – 2 nos
Honey – 1 Tablespoon
Grind walnuts into a fine powder and then mix honey to it.Before using this scrub, rinse your face with lukewarm water. Do a gentle scrubbing for a minute, concentrate more on the blackheads affected areas and wash off with cool water. Walnuts rich in vitamin E, C and B-6 make the skin soft, supple, healthy and glowing. Use this scrub twice or thrice in a week to prevent and control blackheads — That's what beauty therapists normally do when treating blackheads.
2.Baking Soda Face Wash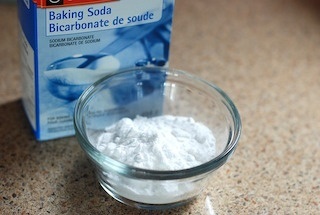 Baking soda is one of the easiest methods to get rid of blackheads and for pore refining.Baking soda help reduces skin oiliness hence, it is a great choice for oily and acne-prone skin.
You Need
Baking Soda – 1 Teaspoon
Lukewarm Water – 2 Teaspoons
Combine both the ingredients well. Apply on face and leave on for 2 minutes. Massage with your fingers and rinse off with cool water. This face wash gives extremely satisfactory results in the first wash. The surface oil is controlled, the skin looks extremely clear and smooth.
3.Skin Purifying Activated Charcoal Mask

This activated charcoal mask is another simple way of preventing, controlling and eliminating blackheads. It acts as a magnet to draw out blackheads, dirt and excess oil from the pores.
You Need
 Activated Charcoal – 1 Capsule
Fuller's Earth(Multani Mitti) – 1 Teaspoon
Lemon Juice – 1 Teaspoon
Water – 2 Teaspoons
Mix all the ingredients into a smooth paste. Apply the mask evenly, avoiding the delicate skin around your eyes. Let it sit until it dries completely and then remove, the mask off with cool water, followed by a non-greasy moisturizer.
4.Peel Off Mask for Stubborn Blackheads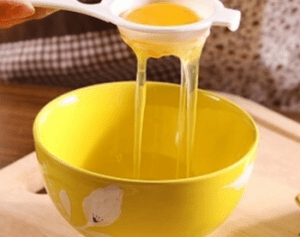 An egg peel off mask has been used in the treatment of more persistent and severe blackheads, with extremely good results.This peel off mask not only remove your blackheads but leaves your skin youthful, smooth and bright.
You Need
Egg White – 1 nos
Lime juice – 1 Teaspoon
Tissue Paper
In a small bowl, whisk together egg white and lime juice.Apply the paste with the help of a brush and immediately cover the area with a piece of tissue.Repeat the procedure for the rest of your face.Let the mask sit until it's dry.Peel the mask off in an upward direction and wash off with cool water.This mask improves the entire look of the skin.
5.Oats and Yoghurt Cleanser (to remove mild blackheads)
This formula removes blackheads without drying out the skin.Gives your face a healthy, polished, clear and natural glow.
You Need
Finely Ground Oats – 1 Teaspoon
Yogurt or Curd – 2 Teaspoons
Mix the above ingredients thoroughly for a fine paste.Apply this mixture and leave on for 5 minutes.Remove off the paste by gently rubbing for a minute with a slightly damp washcloth and cold water.This cleanser is a wonderful remedy for dry to sensitive skin.