FAIRFAX Hair Energizer : Review and How to use it to control hair fall.
Hello, dear readers!
Today's review about "Fairfax Hair Energizer" Swiss herbal formula for Hair Fall Control.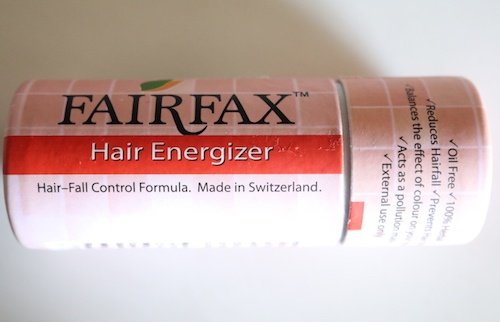 Nowdays, hair fall has become one of the most common problems for both men and women.Poor diet, unhealthy habits, busy lifestyle, hormonal disorder and pollution are some of the major factors that contribute to hair loss.Hair is extremely delicate.You need to take some extra care to prevent hair breakage, thinning and hair loss.To help you get rid of this problem, Here I introduce Fairfax hair energizer, a 100% herbal hair product made in Switzerland to control and reduce hair fall, to promote new hair growth and to make hair grow naturally beautiful, healthy and long.
Description of the product Fairfax Hair Energizer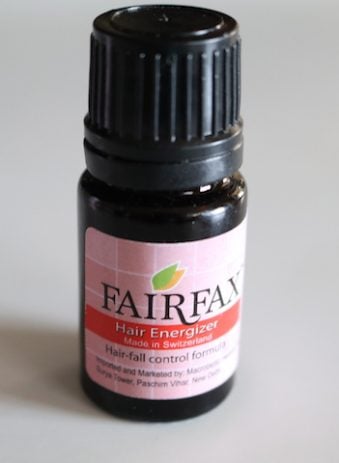 Fairfax Hair Energizer is a 100% herbal hair control formula that reduces hair fall in 7 applications.It comes in a 5ml amber glass bottle that lasts for 25 applications or up to 2 months.It contains the goodness of natural herbs such as southern wormwood, bark of quinine, stinging nettle leaf & a few others that stops hair fall and promote new hair growth.
How to Use FairFax Hair Energizer and My Honest Experience
You can use Faixfax in two awesome ways
1st way : Mix four drops of this liquid to any of your favorite oils such as coconut oil or olive oil or amla oil or castor oil.Apply it to your scalp and massage gently for a minute.You can keep it for a few hours or overnight and wash it off with a mild shampoo.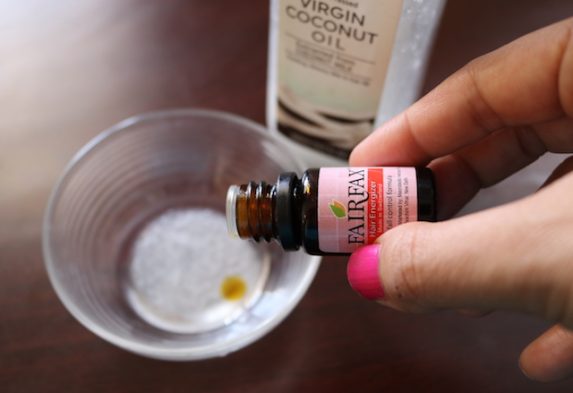 2nd way : Combine about 2 to 3 teaspoons of water with 3 to 4 drops of Fairfax in a small bowl.Stir throughly and apply this herbal solution all over your scalp and hair roots with your finger tips.After using this concoction just towel dry your hair.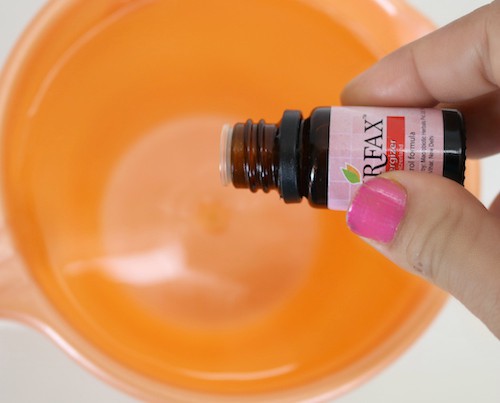 Initially, when I used this hair energizer, I didn't notice much difference except it turned my dry hair a bit soft and manageable. But, after using it for a couple of weeks I notice a dramatic difference, you won't believe that my hair fall stopped completely, my hair became so thick, healthy and full of volume.It also cured those annoying and itching dandruff flakes on my scalp.
This is one of the genuine hair fall control products in todays trend.I loved this non-sticky formulation and the innovative ways to use this product.If you are looking for all natural and chemical free products to stop hair fall and grow new hair, then this is worth trying.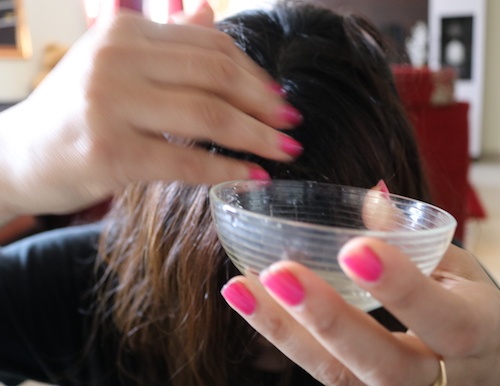 Link To Buy FairFax Hair Energizer – http://amzn.to/2prSpNg
Good Things
Easy to handle
An attractive packaging design
Innovative ways to use
100% herbal formula
Controls hair dryness
Enriched with vital hair care ingredients
Reduces hair fall and promote new hair growth
Results in thick and healthy hair
Last for 25 washes or upto 2 months
Travel-friendly
Suitable for every hair type.
Not So Good Things
Fragrance is not that great
Considering the quantity, the price is a bit high