Achieve satin-smooth, fair and summer-ready legs in just 1 week.Banish those unpleasant bruises, ugly sun tan, birthmarks, unevenness, skin discoloration and irregularity and reveal a pair of smoother, and flawless legs like never before.
10 Tips to Get Fair Smooth Legs at Home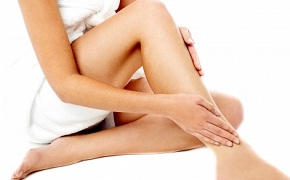 Image courtesy by Stockimages at FreeDigitalPhotos.net
Lemon Brightening Lotion – Mix 2 tbsp of lemon juice with 3 tsp of glycerin and few drops of rose water.Apply this solution to legs and feet before you go to sleep.The citric acid and ascorbic acid in lemon bleach skin and clears uneven skin tone.Glycerin softens the skin and rose water has a brightening effect on the skin.Regularly using this home remedy for a week gives you naturally smooth, soft and fairer legs.
Avocado Oil – Avocado Oil gives your skin an instant rejuvenation and nourishment.The astringent properties in avocado tone the skin and moisturizing properties support skin elasticity.Take 4 tsp of avocado oil in a bowl and warm it up.Apply this avocado oil on your legs and feet and massage it for 2 minutes.Leave overnight and in the morning discover gorgeously smoother legs.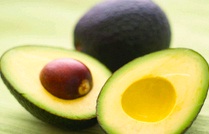 Rejuvenating Foot Soak – Fill a small bucket with warm water, add 2 tbsp of Epsom salt, soak your feet in this solution for 5 minutes and then slowly rub a pumice stone and apply a thick layer of vaseline or cold cream.This remedy polishes off dry, dead skin cells and decreases the appearance of rough lines on the soles of your feet.It soothes your tired feet and prevents foot odor.
Quick Video to Get Smooth Fairer Hands in 5 Minutes
Oatmeal and Turmeric Super Brightening Cream – In a blender add 4 tbsp of oatmeal powder, 1 tsp of turmeric, 2 tsp of honey and 1/4 th cup of cold milk.Blend it well to form a smooth creamy paste.Apply and wash off after 20 minutes.It works wonders.It eliminates discoloration, sun tan, bruises or marks and makes your legs look younger, fairer and silky.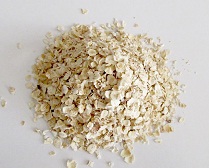 Curd and Gram Flour Remedy for Lightening –Mix some curd with gram flour and apply a thick paste.Let it dry completely.Wet your hands with water and gently scrub to get rid of any residue and then rinse off with cool water.It removes unwanted body hair and imparts a smoothest and glowing skin ever.If you have a dry skin then mix some fresh milk cream.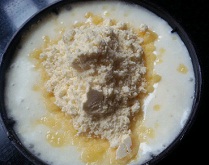 Baking Soda as a Pre-shave Exfoliant – Take some baking soda mix it water to form a paste.Rub onto legs.After rinsing with lukewarm water, shave your legs to get satin-smooth silky legs.Baking soda opens up the pores and makes the shaving process easier.
Homemade Sugar Wax – Commercial hair waxing creams can result in dark skin and tough hairs.Use a natural homemade wax to remove hair.Take a saucepan and heat some sugar, add lemon juice and honey.Once it has achieved a wax-like consistency remove from heat.Apply a thin layer of this mixture and then using a wax strip remove the hair in the opposite direction of hair growth.After you have finished off with the process, apply some moisturizing lotion.It gives you fabulous looking legs.
Instant Exfoliator – If you are too busy to take care of your legs and feet then try this remedy.Put some shower gel and a tbsp of sugar on loofah and rub on your legs and feet for 2 minutes.Wash it off with cool water and apply sweet almond oil.It leaves your legs super clean, smooth and refreshed.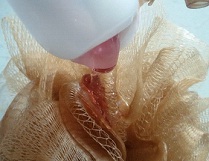 Whitening Pack (Sandalwood with Multani) – Weekly give your legs a nourishing treatment.Mix equal amount of multani mitti and sandalwood powder with few drops of cold milk to make a fine paste.Spread a thick paste all over legs and later rinse off with cool water.It makes your legs look healthy and glowing.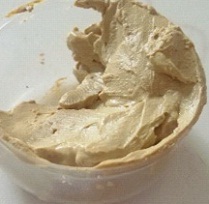 DIY Pedicure – Fill a bucket with warm water, add 3 tsp of shampoo and soak your legs and feet for 15 minutes.Meanwhile, listen to music, play games or watch videos.Take a foot brush and gently rub in a circular motion.It washes away dead and flaky skin cells from your legs.Finally take some aloe vera gel and mix it with vaseline, put this lotion on your legs and enjoy your super-duper silky smooth legs.