Homemade hair straightening gel is an easy and cost-free way to get straight hair without heat and chemical straighteners.It's a natural and healthy way to get your hair straightened.
This homemade hair straightening gel feeds the hair with natural nourishing vitamins, proteins, minerals and other healthy nutrients that are beneficial for healthy hair growth and for silky straight hair.Although they don't give pin-straight hair, but using it on a weekly basis for over a month results in thick, ultra-smooth and straight hair.
How this Hair Straightening Gel Works?
This natural hair straightening gel contains the extracts of flaxseed that is responsible for healthy hair growth, softening and smoothing hair.Flaxseed is a complete protein-rich source and proteins are needed for optimal smoothness, to refresh dryness and repair damaged hair.Apart from that flaxseed also contains omega-3 fatty acids and vitamin E that deep nourishes hair follicles, smooth cuticles and support strong hair growth.Lemon juice prevents dandruff and gives a natural shine to hair.Castor oil prevents cuticle cracking and reconstruct damaged hair.Honey and aloe vera gel provides deep conditioning, tames the hair root to tip, prevents frizz and leaves the hair smooth and naturally straight.
How to Prepare this Hair Straightening Gel at Home
Ingredients you Need 
Flaxseeds
Aloe Vera Gel
Castor Oil
Lemon Juice
Honey
Method to Make this Homemade Hair Straightening Gel
1.Boil a cup of hot water and then add 3 tsp of flax seeds.
2.Let it boil on a low flame for 2 minutes or until bubbles appear.
3.Remove from heat and let cool slightly.
4.Now add the rest of the ingredients – 2 tbsp of aloe vera gel, 1 tbsp of lemon juice, 2 tsp of castor oil and 2 tsp of honey.
5.Stir all the ingredients well.Your natural hair straightening gel is ready.
Direction To Use This Hair Straightening Gel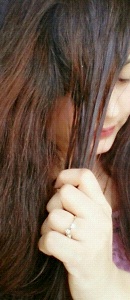 1.Divide your hair into small equal sections.
2.Wet your hair with luke warm water to open hair follicles.
3.Take a some amount of this gel and apply smoothly to damp hair.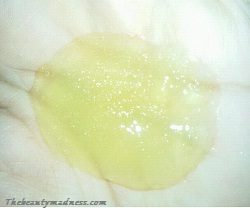 4.Cover each strand of your hair with this straightening gel, starting from roots to tip of the hair.
5.Using your fingers pull each section of your hair straight down and leave it for about 30 minutes.
5.Wash your hair completely with cool water followed by a mild conditioner.
6.Do not towel dry your hair.Just comb it once and leave to dry.
7.Your hair looks gorgeously smooth, soft and straighten.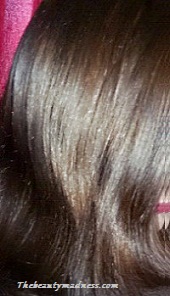 Using this hair straightening gel over a month results in naturally smooth and straight hair.
Note – To use it as a homemade hair straightening serum, just mix 4 tbsp of flaxseed gel with 2 tsp of aloe vera gel and 1/2 tsp of olive oil and then lightly apply to your dry, curly hair.You don't need to rinse hair.
Here is a quick video on how to make homemade hair straightening gel at home
Read More 
Homemade Hair Straightening Cream for Curly Hair
How to Get Soft, Shiny and Voluminous Hair