Homemade Facials are a wonderful way to pamper your skin and to reveal a whole new beautiful younger-looking skin.After stressful weekdays, your skin needs a relaxing and luxurious treat to get back the lost glow and shine, to renew the vitality and elasticity of the skin and to intensify skin color.Today, I bring you one such fantastic lemon facial that you can do yourself at home without much time, expense or effort.
We all know lemons are great for our skin.They are loaded with citric acid, vitamin C, and antioxidants that have a natural bleaching effect on the skin, boost skin's radiance, makes the skin much lighter and clearer.Just try this lemon facial once in a week for lightening skin, removing any stubborn dark marks, dark patches and severe tan.
5 Steps to Do Lemon Facial At Home For Lightening Skin
Step 1 – Purify with Lemon Cleanser
A simple way to brighten your skin and reveal amazing fairness is to use a homemade clarifying lemon cleanser.The citric acid and enzymes contain in lemon juice clears pimple or acne causing bacteria, impurities, fights shine and bless the skin with a clear, glow and luminous complexion.Mix a tbsp of honey with 2 tsp of lemon juice and rub all over your face for 2 to 3 minutes.Wash off with cold water.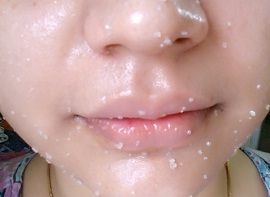 Step 2 – Nourish with Lemon Toner
If you have an extremely oily skin with enlarged pores use this lemon toner otherwise skip this step.Mix 2 tsp of lemon juice to 4 tsp of rose water and 1 tbsp of apple cider vinegar.Moist a cotton with this solution and wipe skin completely.It penetrates into the skin surface and controls excess sebum and melanin production, thus promoting visibly fair, refreshing and oil-free complexion.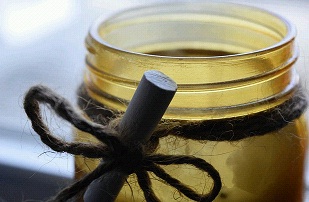 Step 3 – Polish & Smooth With Skin Whitening Lemon Exfoliator
Dirt, dust and pollutants makes the facial skin look dull and lifeless.Our skin pores get plugged with excess oil, dead skin cells, and blackheads.This lemon enriched natural facial scrub buffs away all these junks from the pores and makes the skin feel super clean, smoother and fairer.To prepare this lemon exfoliating scrub you require 2 tsp of sugar, 1/2 squeezed lemon juice and 1 tsp of olive oil.Mix it well.Wash your face with warm water and then exfoliate this for about 2 minutes in a circular motion with your fingertips.Wash off with cool water.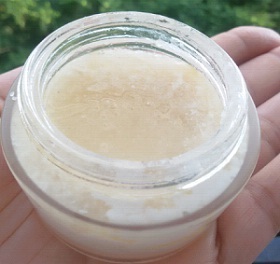 Step 4 – Rejuvenate with Lemon Instant Fairness Massage Cream
Soften and firm your skin with this homemade lemon fairness massage cream.Just melt 2 tsp of shea butter over a low heat. Once it has achieved a creamy consistency remove from heat, add 1 tsp of aloe vera gel and 3 tsp of lemon juice.Stir vigorously for a smooth paste.Wet your face with cool water and then massage on your face and neck in a circular, upward motion.After you have completed with your facial massage rub an ice-cube all over your face and then remove the pack using a wet cotton pad.This fades away dark marks, stubborn acne scars, restore the suppleness and elasticity, improves the skin color and radiance.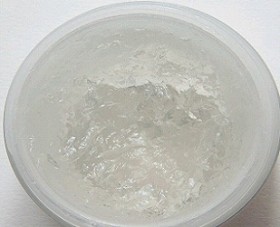 Step 5 – Brighten and Tighten Skin with Lemon Multivitamin Lightening Face Mask
Place 2 to 3 slices of fresh pineapple into the blender, squeeze half lemon juice, add 2 tsp of multani mitti or clay mud and 1 egg white.Blend until smooth.Using a brush, apply a layer of this pack.Leave for 15 minutes and then wash off with cool water.The high concentration of vitamin C in lemon has a lightening effect on the skin.The vitamins and enzymes in pineapple fights aging, reduce discoloration and preserve the vitality and youthful glow of your skin.
note : To get naturally light skin and for a youthful glow follow this facial once in every 14 days.