How to stop hair loss and regrow hair naturally
Hair loss is a major and common problem that is faced by every individual today. But don't worry here are some interesting tips and remedies to help those people who are suffering from baldness and hair thinning problems. You can follow this at home to stop hair loss naturally. With these steps you can learn how to stop hair loss and regrow hair naturally home remedies.
Here are the 15 best tips & remedies to prevent hair baldness and thinning naturally
1.High Protein Diet – Always Use natural products to stop hair loss
The root cause of hair loss is the deficiency of protein in your diet. It is important to eat the right kind of protein to repair your hair and to prevent hair loss further. Some of the best protein rich foods that you should include in your diet are eggs, milk, lentils, salmon, lean meats and cheese.
2.Food Rich in Vitamin D, E, iron, zinc – Best nutrients to stop baldness naturally
In order to grow healthy hair it is important to include enough vitamin D for regrowth of hair and scalp nutrition ,vitamin E for healthy and shiny hair, iron for transmitting oxygen to your hair follicles also helps in building stronger hair and zinc in repairing and growing hair. The foods that are rich in vitamin D and vitamin E are tofu, oysters, yoghurt, mushrooms, sunflower seeds, almonds, peanuts, spinach and broccoli. Foods rich in iron are spinach, dried fruits such as raisins and prunes, corn flakes, dried herbs and the foods rich in zinc are salmon, cashews, pumpkin seeds, lobster, mussels and whole grain cereals.
Click to Check Demonstration Here
3.Wearing tight helmets and caps – avoid it to stop hair fall
Wearing tight helmets and caps could cut off circulation of air to the head and result in a deadened hair follicle. If you wear helmets and caps for a long time it will make you sweat as a result it will accelerate hair loss.
4.Combing wet hair
Combing and brushing your hair when it is wet can cause it to break.When your hair is wet it becomes extremely delicate and susceptible, due to which hair tends to break. To prevent hair fall avoid combing your hair when it is wet.
5.Shampoo and colour less frequently
Wash your hair less frequently because shampoo contains harsh chemicals that can make your scalp dry and further lead to hair breakage. Whenever you color your hair the outer layer of your hair gets damaged due to the chemicals present in it leaving the entire strand vulnerable to roughness, dryness and dullness that leads to split ends and hair loss.
Click to check Remedies to grow hair fast
6.Hot oil Treatment- Best oil to treat hair fall
Take some pure coconut oil in a bowl and heat it until it gets warm but not hot. Massage the oil onto your scalp from roots to end and then dip a towel into warm water and cover your hair with the towel for 15 minutes and then wash and rinse hair thoroughly. This will prevent your hair from falling further and your hair will grow faster and longer. This is one of the excellent remedy for those suffering from hair loss.
Buy Quality Coconut 🥥 Oil only
7.Rubbing nails – best exercise to control hair fall
Rubbing the nails of both the hands can stimulate hair growth because when you rub fingernails of one hand against the fingernails of other hand it stimulates blood flow to the scalp thereby reducing hair loss and promoting hair growth.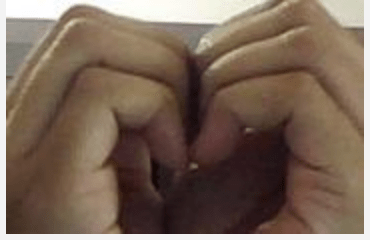 8.what to avoid to stop hair fall – Constant heating and drying
Don't subject your hair to frequent, constant heating and drying that can lead to dryness brittleness and that cause hair loss. Too often drying your hair using dryer can burned scalps and can damage hair follicles.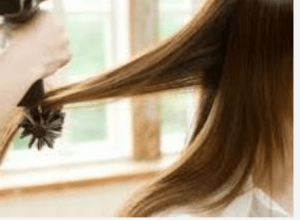 9.Frequent exposure to pollution
It is very important that you protect your hair from pollution and sun.When hair is exposed to air, all kinds of dirt and dust gets accumulated to the hair follicles and further damages the hair that leads to hair loss.Before going out just cover your hair properly to protect it from dust, strong winds and pollution.
10.Using Coconut milk – How to promote hair growth 
Apply coconut milk all over the scalp and gently massage over for 10 minutes and then wash and rinse thoroughly. Coconut milk nourishes and promotes hair growth.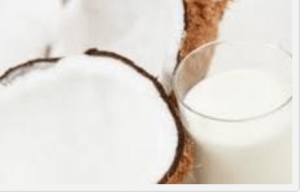 Buy Good Quality Coconut Milk 🥛
11.Hard combing bristle
Avoid using hard or nylon bristle brush that encourages hair damage and hair loss. Choose wide-tooth, plastic or wood combs when combing or styling your hair.
12.Using amla and dry neem leaves Pack- Home Remedies for hair fall
Take a bowl, mix amla and dry neem leaves with a little bit of water and then grind them properly. Make a thick paste out of it and apply all over the scalp and keep it for nearly one hour and then rinse thoroughly. Do this twice in a week it will help in regeneration of hair and also makes the hair lustrous and silky.
13.Drink coconut water – Maintain healthy hair
Drinking fresh coconut water everyday helps to promote healthy hair growth and prevent hair fall.
14.Cut caffeine
Drinking too much caffeine will make your hair dry and rough that will increase hair fall and reduce hair growth.Replace Your daily coffee intake with milk and fruit juices.
15.More sleep less stress
Stress to the mind and body causes hair to stop growing and making hair fall out.Sleep plays an important role in allowing the hair to repair and regenerate hair growth. Be sure that you get adequate sleep for at least 7 hours to prevent hair fall. Stress and lack of sleep go hand in hand so the more you sleep the less stress you take.