Homemade face cleansers are refreshing, rejuvenating, nourishing, mild to the skin and are completely free from harmful chemicals.They are incredibly effective in removing dirt and unwanted residues from the face without disrupting skin's pH level.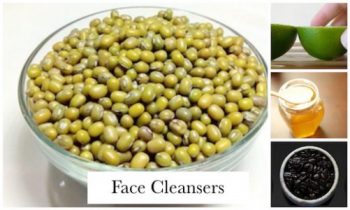 When you make your own facial cleansers, you can afford the luxury of having a one that is ideal for your skin type and need. These 9 instant face cleanser recipes that I have shared address all your skin care problems and delivers flawless, healthy, glowing, and beautiful skin naturally.
1.Lime Purifying Face Cleanser for Oily & Acne-Prone Skin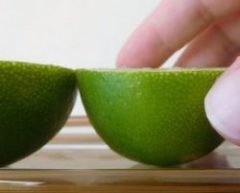 Take a lime peel from which the juice has been extracted, put the lime peel into the mixer along with a tbsp of brown sugar and grind to get a semi-fine consistency.Rub this mixture gently for 2 minutes on the face and neck in a circular motion and then rinse off with cool water.The exfoliating and astringent properties of lime peel leaves your skin smoother, brighter and blemish-free and brown sugar brightens your tired, dull complexion.
2.Green Gram Cleanser For Spotless Face (Best For Oily to Normal Skin)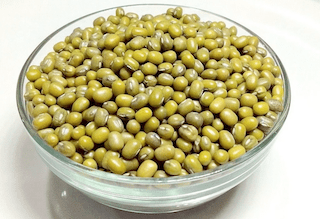 Green gram is highly renowned for its exfoliating and rejuvenating qualities.It contains cell rejuvenating enzymes, vitamins, minerals and protein that gives your skin a fabulous and smooth feel.Mix equal amount of green gram with curd and apply on face and neck.After 5 minutes, scrub your face with your fingertips and wash off with cool water.Doing this regularly will definitely leave your skin spotless and radiant.
Also, check out: Homemade Skin Glowing Vitamin E Night Cream for Younger Looking & Gorgeous Skin
3.Almond Skin Whitening Creamy Face Cleanser (For Dry Damaged Tanned Skin)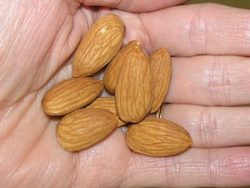 Almond makes a wonderfully gentle buffing cleanser.Grind 2 to 3 dry almonds along with the skin to a fine powder.Mix a tbsp of fresh milk cream and massage onto clean face for 2 minutes.Wash off with cool water.Almonds slough off dead skin cells, unclog pores, softens skin and encourages new healthy skin cells to grow.The milk cream contained in this face cleanser whitens and nourishes dry damaged skin.
4.Organic Coffee Facial Pore Cleanser for All Skin Types (Except Sensitive Skin)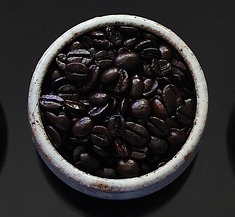 Combine a tbsp of organic coffee with a tsp of honey, slowly rub onto moist face and neck for 30 seconds and then rinse off with cool water.Coffee dissolve impurities and deep-seated dirt from the pores and honey make skin soft, supple and nourished.
5.Sour Curd Brightening Face Cleanser for Oily & Acne-Prone Skin Type
Sour curd is a great natural and instant cleanser.Mix 2 tsp of sour curd with a pinch of turmeric and apply on face and neck.After 2 minutes, wipe off with a damp cotton ball.This pack exfoliates and polishes the skin and the lactic acid, protein, and fat in the curd detoxify skin, improves skin appearance and luster.
6.DIY Refreshing Green Tea Mild Cleanser (For All Skin Types)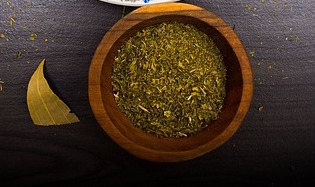 Ingredients
1 tbsp of Green Tea leaves
2 tsp of Aloe vera
2 cups of Water
In a small saucepan, bring the water to a boil, remove from heat and then add the green tea leaves.Let it steep for 5 minutes. Strain the green tea water and stir aloe vera gel into it.Pour into an ice cube tray and freeze for 3 hours.Pop an ice cube and rub for 2 minutes.Pat dry with a clean cloth.This soothes, hydrates, brightens and cleans pores without disturbing the pH balance of the skin.
7.Oats Moisture-Boosting Creamy Face Cleanser (Ideal for Sensitive and Dry Skin)
Oatmeal is renowned for its skin care powers.It exfoliates, moisturizes, soothes, hydrates and nourishes the skin.Sensitive skin tends to get easily irritated by the use of physical exfoliants or rough cleansers.For this skin type, oatmeal is a perfect choice. Soak a spoonful of oats in warm milk for a minute to soften it. Mash with a spoon for a creamy consistency.Apply and scrub for a minute, rinse off with cool water.The skin looks deliciously soft, supple with a silky feel.
8.Honey Anti-Aging Face Cleansing Gel (For All Skin Types)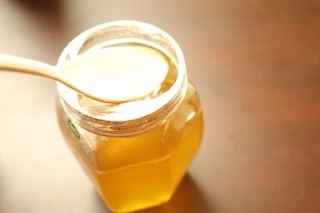 Honey is a natural anti-ageing and hydrating gel.It is loaded with nutrients that deeply nourishes the skin, reduces the appearance of wrinkles and helps maintains your youthful vigor.Apply some raw honey with the help of a brush, then lightly place a steaming hot towel for a few seconds, this opens up the pores and help improves the absorption of nutrients in honey.Let it sit for 5 minutes and then wash off with cool water.Doing this regularly leaves your skin flawless and ageless.
9.Papaya Cleanser for Glowing Face (Ideal for Dry & Sensitive Skin)
Simply grab a ripe papaya from the fridge, scoop out a generous amount of pulp and place it in a bowl.Sprinkle some brown or white sugar and mash thoroughly with a spoon.Rub this paste all over your face for 2 minutes and then wash off with cool water.The powerful enzymes, antioxidants, and vitamins A and C present in papaya gently dissolves dead skin cells, strengthen skin, thus revealing a softer, smoother and glowing face.