Frequent sun exposure for a prolonged period leads to tanning or darkening of the skin.Your skin's natural color is lost and you are left with uneven rough dark patches.The harmful UVA and UVB rays damage skin cells, weaken the immune system and causes various skin problems such as skin discoloration, brown spots, age spots, dark spots, pigmentation and wrinkle thus making the skin look ugly, dark and aged.
However, an average amount of sun exposure for 4 to 5 minutes thrice in a week is good for the skin because it contributes Vitamin D which is essential for healthy bones, skin and hair.But excessive sun exposure is dangerous.
Here are the 10 best "homemade sun tan removal packs" to remove sun tan instantly and to get smooth, healthy and bright complexion.Just apply these packs to any sun tanned affected area, on your face as well as on your body to remove tan.
1.Aloe Vera Gel, Papaya and Yogurt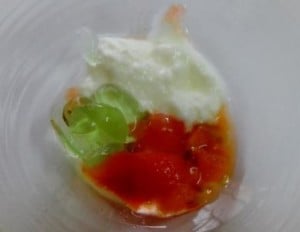 This luxurious homemade sun tan removal pack remove dark dead skin cells, lightens sun tanned skin and brown spots caused due to excessive sun exposure, relieves sun rash and soothes inflamed skin.To prepare this pack, place 2 scoops of ripe papaya pulp into the blender, add 2 Tbsp of aloe vera gel and 1 Tbsp of yogurt.Blend well until it obtains a smooth consistency.Clean the sun tanned areas well with cool water before applying the pack.Leave until it dries completely and then rinse with cold water.Using this pack regularly also removes dark spots and acne marks.
2.Sandalwood Powder and Mint Juice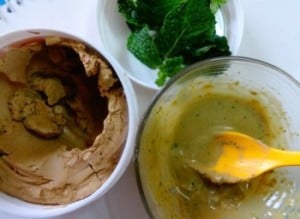 Treat your sun burnt skin with this aromatic and skin lightening sandalwood powder and cooling mint juice. Sandalwood's anti-inflammatory and antiseptic properties heal damaged and dry tanned skin and enhance the color of the skin.Simply mix a fair amount of sandalwood powder with cold mint juice and apply onto the affected area to remove suntan or sun rash.Let it sit for 20 minutes before you rinse with cool water.
Check this quick video to remove sun tan from your body instantly
3.Wheat Germ Powder, Carrot and Milk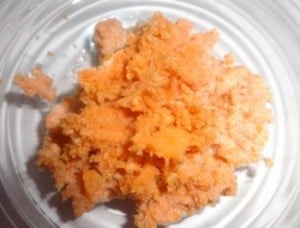 This homemade sun tan removal pack takes away the tan instantly thus restoring your skin natural glow and color and leaving the skin soft and luminous.Using this pack suppresses the production of melanin and eliminates sun spots.Wheat germ powder protects the skin from tanning, fades away pigmentation and discoloration, provides an even skin tone.Carrot and milk repairs and nourishes the sun damaged skin, carrot being a good source of vitamin A, C and B-6 rejuvenate lifeless skin.
4.Green Apple, Cucumber Juice and Rose Water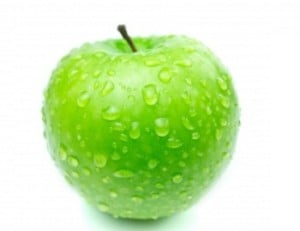 Image courtesy of Master isolated images at FreeDigitalPhotos.net
This sun tan removal face pack works best for oily, mature and tanned skin.Blend few slices of green apple and cucumber using little rose water.Wipe your face with a moist cotton soaked in rose water and then apply the pack.Leave for 20 minutes before you wash with cold water.The powerful antioxidants contain in green apple eliminates dark patches caused due to sun exposure, lightens sun spots and brown spots whereas cucumber juice cools sunburned skin, protects the skin from UV damage and improves the overall skin texture.
5.Orange Juice and Honey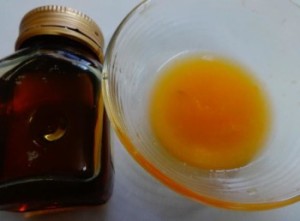 This is the simplest and effective pack to remove sun tan instantly.Enriched with vitamin c and skin lightening compounds, this pack removes suntan, dark patches, sun rash and thus restore the natural fairness of the skin and protects the skin from further damage.Simply mix 3 Tbsp of fresh orange juice with a Tbsp of honey and using a moist cotton spread over the tanned skin.Let it sit for 15 minutes before you rinse with cold water.
6.Watermelon and Fuller's Earth
Give your sunburned skin an instant relief and a dose of freshness with this refreshing watermelon pack.Simply blend few chilled slices of watermelon and a Tsp of multani mitti into a smooth paste.Dip a soft brush and apply 2 layers of this pack to the sunburnt affected area.Leave until it dries completely and then rinse off with cool water.It soothes and hydrates the skin, fades away uneven rough patches and brightens the skin color.
7.Gram Flour and Lemon juice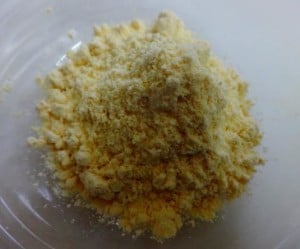 A simple yet so effective pack.Lemon juice and gram flour possess natural skin bleaching and cleansing properties that remove suntanned skin and eliminates dark patches.This pack also lightens age spots, sun spots and black spots caused due to prolonged sun exposure.Mix a Tbsp of gram flour with 2 Tbsp of diluted lemon juice and apply to the sun tan affected area.Let it sit for 15 minutes before you rinse with cold water.
8.Brown Sugar, Coffee Powder and Organic Coconut Oil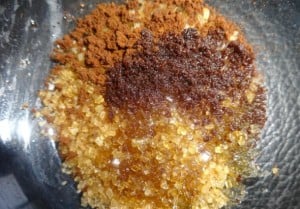 This gentle exfoliating scrub exfoliates surface impurities, slough away damaged skin cells caused due to sunburn, removes discoloration, restore natural fairness and gives the skin a healthy, radiant glow.Take 4 Tbsp of organic coconut oil mix 2 Tbsp of brown sugar and 1 Tbsp of coffee powder.Wet the area of your skin you want to remove tan and then scrub using a loofah for 2 minutes.Later, rinse with cold water.It moisturizes and leaves the skin incredibly smooth and glowing.
9.Lemon Peels and Rose Water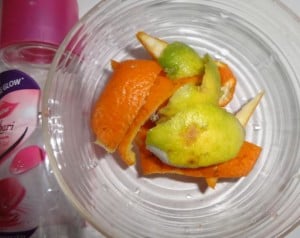 A tangy herbal infusion of fruit peels loaded with vitamins works amazingly to remove sun tan and ugly sun spots.Lemon peels rich in vitamin C instantly perk up dull looking skin and unveil a gorgeously beautiful skin.Soak a handful of lemon and orange peels in rose water for 30 minutes.Later, blend to form a thick paste.Wipe your face and then apply the paste.Let it stay for 10 minutes before you rinse with cold water.
10.Masoor Dal and Milk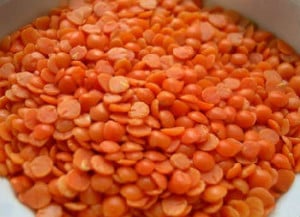 This is an all-in-one sun tan removal face pack and suits all skin types.It works as a skin whitening pack, as an exfoliating body scrub and as a hair removal pack.To make this pack, soak 2 Tsp of thoroughly washed masoor dal in warm milk for 2 hours.Grind to obtain a smooth consistency.Place this mixture in the refrigerator for 30 minutes before you use.Apply the pack and leave until it dries completely.Remove the pack gently by scrubbing.