Top 5 tips for Oily skin to keep it clear & pimple-free
If you are regularly suffering from breakouts, excess oiliness, blackheads and skin dullness and you don't know how to overcome it, then try out these top 5 beauty tips that are specially created for oily skin to keep them looking clean, clear, beautiful and radiant.
Tip 1 
Only cleanse your face twice in a day.More often cleansing your face will trigger that panic response.
Homemade cleanser for oily skin to keep skin clear & pimple-free.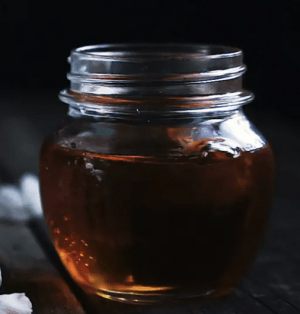 Honey & Lemon
Mix a spoonful of honey with 4 drops of lemon juice, instead of face wash, use this natural cleanser to cleanse your skin.It scrubs off dirt, greasiness and leaves skin oil-free, clear & radiant.
Honey & Tea tree Oil
Pour a spoonful of honey into your palm, add 2 drops of tea tree oil and gently massage it into your skin.Rub for 2 minutes and then rinse off.It helps fight all skin problems associated with oily skin including acne & pimples.
Fuller's Earth
The easiest remedy to get clear, oil-free & pimple-free skin.Take a tiny amount of fuller's earth, massage it onto your wet face and then rinse with cool water.It purifies pores, refine and brightens your complexion.
Tip 2
Carry blotting paper, it works great for mopping up excess oil from the skin, leaving a soft-feeling, matte-looking complexion behind.
Tip 3
If you have oily or acne-prone skin, clay masks are a must-have.They absorb all traces of dirt and grease from your pores that are responsible for causing pimples and acne and helps in skin brightening.You can choose any one of these clays mentioned below.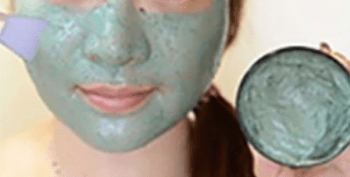 White Kaolin Clay It is gentle and ideal for sensitive oily skin. It's great for mild exfoliation and for skin brightening.
Fuller's Earth This is a powerful oil-absorber and toxic impurities.It has mild bleaching properties that help fight issues related to pigmentation, sun spots and patchy skin.
Bentonite Clay  It is known for its acne-clearing, skin lightening, tightening and impurity absorbing abilities.It fights bacteria that cause acne and other blemishes.
French Green Clay This clay is rich in minerals, antioxidants and other skin benefitting nutrients.It is ideal for all skin types.This clay is known for its detoxifying, purifying and skin calming properties.
Combine 1 teaspoon of any one of these clay with 2 teaspoons of rose water and use it for 10 minutes.
*It's generally recommended to use clay masks twice in a week, except kaolin clay, which can be used 3 to 4 times in a week.
Tip 4
Whenever you get painful red spots, dab a little lavender oil or sandalwood oil onto the affected area to help reduce inflammation in minutes.
Tip 5
Smooth pores & control excess oil by applying ice cubes on your face.This is because rubbing ice packs shrinks the oil-producing pores, thus reducing excessive oiliness.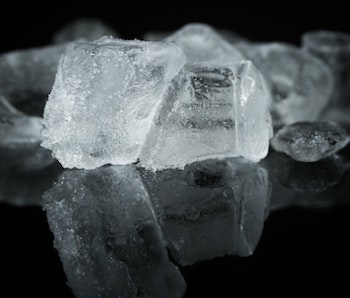 These were the top 5 tips to keep your complexion clear, pimple-free in summer.If you have any tips to share then feel free to share with use by leaving a comment below ❤️❤️ ..We love to hear from our visitors and get their thoughts!