Home Remedies to Get Fair Skin Naturally & Fast in 7 Days
Do you want a fair, flawless and smoother skin tone in just a week? Every person wishes for a lighter skin tone than they were born with.To achieve the desired color they often turn to skin lightening creams and pills.These whitening creams are often found to contain dangerous chemicals that can cause severe rashes, uneven bleaching of the skin and can also give rise to various other skin imperfections.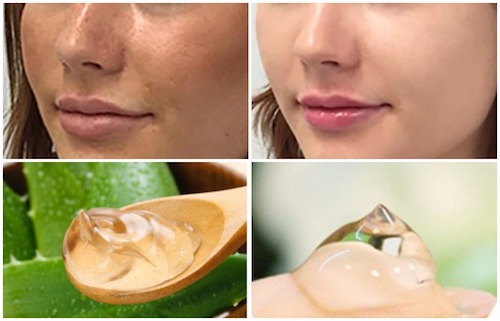 Mother Nature has bestowed us with countless natural ingredients to lighten skin color safely and effectively.There are few timeless natural beauty secrets that can make your skin fair in just 7 days.These remedies help reduces the production of melanin in the skin and helps in achieving a much fairer and brighter complexion.Just follow any 3 of these remedies regularly to get fair skin naturally and fast.
Effective Home Remedies To Get Fair Skin in 7 Days
1.Licorice Anti-Melanin Face Pack 
"for making skin naturally fair & spotless"
A special face pack formulated for dull, tanned skin tones.It restrains the production of melanin to help you achieve fair skin tone.
Steps
To prepare this skin face pack, you require 1 tbsp of licorice powder, 1 tsp of kaolin clay and few drops of rose water.

Apply a thick coat of this paste on your clean face and neck.

Wait for 20 minutes and then wash off with cool water.

It fights discolouration, skin dullness and blemishes.
2.DIY Healthy Whitening Glow Cream 
"for healthy glowing & fair skin"
Apple is a miracle fruit for the skin.The alpha hydroxy acids or AHA's present in apples improves skin color and elasticity of the skin.
Steps 
Soak peeled apple slices in milk for 20 minutes

and then blend to form a creamy paste.

Mix 1 tsp of milk cream and 1/2 tsp of sweet almond oil. 

Apply all over your face and neck.

Rinse off after 15 minutes with cool water and massage an ice cube.

The skin looks baby soft, smooth with a rosy white fair glow.

Follow this for a week to get fair skin naturally.
3.Bye-Bye Skin Blemish Vitamin C Toner
"for even-toned, blemish-free & fair skin"
Orange juice keeps your skin healthy and fair.The vitamin C and Vitamin A present in an orange juice removes spots, pigmentation and give an evenly-toned fair complexion naturally.
Steps 
Take 3 tablespoons of fresh orange juice.

Add 1 tbsp Aloe vera Gel.

Mix 1 cup of water at room temperature.

Combine all the ingredients together and pour into a bottle.

Soak a cotton ball with this solution and apply it on face and neck.Let it sit for 5 minutes and then wash off with cold water.

Repeat this for up to 7 days to get fair skin naturally & fast.
4.Tomato Skin Magic Bleach Scrub
"for anti-ageing, anti-tan & fairness"
The acid in tomato helps lighten skin tone, skin dullness, rough skin and promotes cellular renewal. 
Steps 
Take a ripe tomato and mash it to form a pulp.

Mix 1 tablespoon of oats powder and a teaspoon honey.

Gently rub this mixture all over your face and neck for 2 minutes.

Rinse off with cool water.

It dissolves all impurities from the skin, reduces the production of melanin in the skin, protects the skin from UV damage and gives an oil-free, noticeably light skin tone

.
5.Instant Ageless Fair Skin Pack
"for instant clear fairness"
This face pack is enriched with skin whitening enzymes, healthy vitamins, and powerful antioxidants that boost collagen production in the skin, treats skin imperfections like discolouration, dark marks, pigmentation and gives a clear, snow-white skin.Use this face pack regularly to get a visibly fairer skin.
Steps 
Place an equal amount of ripe papaya slices and cucumber slices into the blender.
Blend until smooth.

Mix a tsp of chilled yogurt

Apply it on your face and neck.

Wash off after 20 minutes.

Use every alternate day for upto 7 days to get naturally young, radiant and clear fair skin.
6.Cooling Aloe Vera Fair Glow Cubes
"for tanned-free, poreless & white glow"
This Aloe Vera cubes boost blood circulation in the face make skin amazingly fairer, refreshed and glossy.
Steps 
Add 2 tablespoons of aloe vera gel and 1 tablespoon fresh lemon juice to a cup of filtered water.

Pour into the ice-cube tray and freeze.

Daily morning massage this ice-cube for 2 minutes.Follow everyday for upto a week for naturally fair skin.
7.Turmeric Ageless & Fairness Mask
"for spot-free, wrinkle-free & fair skin"
One of the best natural home remedies to get fair and ageless skin instantly.This turmeric mask incredibly nourishes the skin, improves skin texture and adds a white golden glow to the skin.
Steps 
Mix a tsp of turmeric, 1 tsp of honey and 3 tbsp of thick fresh curd.

Keep in the refrigerator for 20 minutes

Apply this chilled paste to your clean face.

Wash off after 15 minutes.

The lactic acid in curd is great for whitening skin and turmeric is an anti-ageing and fairness agent.

Use this pack every alternate day for best fairness results.
8.Skin Lightening & Brightening Moisturizer
"for fresh, moisturized, bright & clear skin"
This homemade moisturizer makes your skin look fresh, super-soft, fair and glowing.
Steps 
In a small bowl mix 1/2 teaspoon of lime juice, 2 teaspoons of glycerin, 1 tablespoon of olive oil and 2 teaspoons of rose water.

Apply all over your face and neck.Let it sit for an hour.

Rinse off with cool water.

Lemon juice is packed with amazing skin nutrients and antioxidants that help unveils a clearer, fairer and radiant complexion.The citric acid in lemon has a mild bleaching effect on the skin.Glycerin and rose water tones and moisturize the skin.           
9.Skin Polishing & Whitening Strawberry Scrub
"for buttery-soft, smooth marble skin "
Strawberry is one of the best fruits to lighten skin fast and naturally.This face scrub results in naturally glowing and smooth marble skin within 3 days of use.
Steps
Just mash a ripe strawberry using a spoon.

Mix a tsp of brown sugar and a tsp of soft butter.

Massage gently for 2 minutes and then rinse off to reveal extremely gorgeous buttery-soft skin.
10.Luxurious Fairness Almond Cleanser
"for baby soft, wrinkle-free & fair complexion"
This face pack moisturizes and conditions the skin, smooths out wrinkles, lightens dark spots, pimple marks and gives a translucent, softer and fairer skin tone.Use this pack regularly if you want to get a fair skin in a week.
Steps
Soak 4-5 almonds and a few saffron strands in milk overnight.

In the morning, grind these soaked almonds with the milk into a fine paste.

Place a hot towel on your face and neck for 1 minute and then massage this almond paste.

Let it sit for 5 minutes and then wash off with cool water.