Dry hair needs a lot of pampering than other hair types.This hair type is more prone to breakage, split-ends, rough hair, dry scalp, and hair loss because it doesn't contain sufficient moisture required for healthy hair.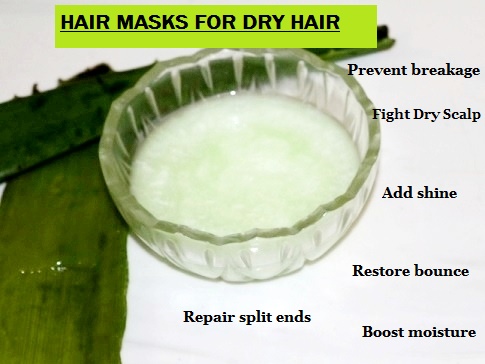 This type of hair looks dull, tangles easily and it is difficult to comb or brush.To help you overcome these problems and to restore bounce and vitality, I have shared 10 fantastic homemade natural hair masks that will help boost the moisture level in your hair, repair split ends and will bring back a terrific shine and softness into your hair.
10 Fantastic DIY Hair Masks For Dry Hair
1.Coconut Oil 20-Minutes Deep Conditioning Hair Mask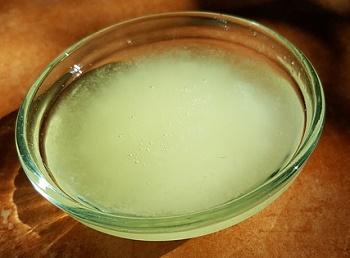 Coconut oil is rich in antioxidants, vitamin E, and fatty acids that when used on hair, supports hair growth, relieves dryness, improves luster and softness.Take 1/4th cup of coconut oil, 2 tbsp of vitamin E oil and 5 drops of lavender essential oil in a bowl.Mix all the ingredients well with a hand mixer.Smooth through slightly damp hair, leave for 20 minutes and then rinse off.
2.DIY Pumpkin Hair Rescue Mask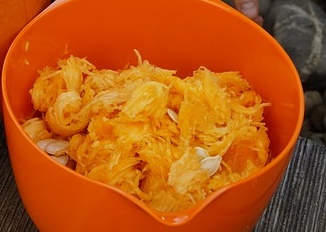 Pumpkin is a super moisturizing food for dry hair.Is is also one of the best vegetables to fight hair loss.Pumpkin is packed with vitamin A, E and a fair amount of protein, vitamin B-6, and minerals that keep your scalp and hair extremely nourished and healthy.Place 1/2 cup of pumpkin puree, 2 tbsp of yogurt, and 1 tbsp of coconut oil in a bowl.Using a hand blender blend to a smooth consistency.Apply to damp hair and rinse off after 15 minutes.
3.Ghee(Clarified Butter) Moisture-Rich Conditioner for Dry Hair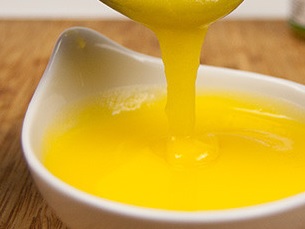 Fresh ghee made from cow's milk is an excellent conditioner and moisturizer for damaged, rough, and dry hair.Rich in fat-soluble vitamins A, D, E and fatty acids it gives a terrific gloss to the hair and prevents hair loss.Massage 1/4th cup of lukewarm ghee mix with 2 tbsp of almond oil into clean, damp hair.Let it sit for 20 minutes and then rinse with warm water followed by a shampoo.Use cold water as your final rinse.This is one of the simple and fantastic DIY hair masks for dry hair. It leaves hair glossy and smooth.
4.Avocado Biotin-Rich Hair Conditioner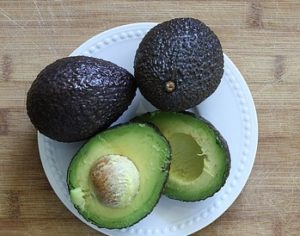 Avocado works as a natural hair conditioner for dry hair.It contains ample amounts of biotin, a B-vitamin that promotes strength, shine, and luster to rough, lifeless hair.Blend an overripe avocado pulp with 2 tbsp of raw organic honey and a tbsp of unsalted butter until smooth.Massage this buttery paste to your hair, wrap your hair with a shower cap and after 20 minutes rinse with cool water.This moisturizes dry, brittle hair and leaves hair extremely soft and smooth.
5.Milk Protein Hydrating Hair Mask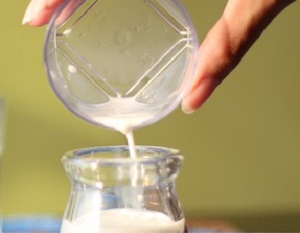 Milk is an ideal ingredient for balancing the protein and moisture in dry hair.Fill a spray bottle with 1/4 cup of cold, raw milk and a tsp of sweet almond oil.Shake well and spray starting from the root to the tip of your hair.Leave on for 15 minutes and then rinse with cool water followed by a conditioner.Your hair will look more glamorous, healthy and smooth naturally.This is one of the effective and easy hair masks for dry hair.
Video: 10-Minute Miracle Hair Mask for Dry, Damaged & Dull Hair
6.Olive Pre-Shampoo Hair Mask 
Olive oil, also known as "liquid gold" is a wonderful ingredient to combat hair dryness and dullness.Beat one egg yolk with 4 tbsp of olive oil.Apply this to your hair and leave in place for 15 minutes, then shampoo and condition your hair as usual.The beneficial fatty acids, vitamins  E and K in olive oil leave dry hair feeling softer, smoother and looking shiny, healthy and replenished.
7.Aloe Vera Fantastic Hair Gel Mask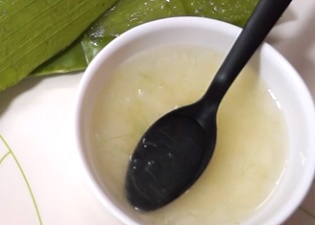 Aloe Vera is a magical plant.The jellylike substance found inside the aloe vera leaf known as "Aloe Vera gel" serves as a wonderful natural moisturizer for dry hair.This gel also relieves scalp dryness, dandruff and promotes healthy, soft hair.Take 1/2 cup of fresh aloe vera gel, mix 1 tbsp of honey and 2 tbsp of coconut oil.Apply it on your roots and strands.Let the mask sit for 15 minutes and wash off with a mild shampoo.
8.Honey Super Moisturizing Hair Mask
Honey is a magical natural remedy for dry hair.It prevents the loss of moisture and thereby acts as a humectant.Due to the high moisture content, it keeps the cuticle soft and smooth, tame frizz and repair split ends.Honey also works as a natural hair straightening mask when it is combined with coconut milk.Mix 4 tbsp of raw organic honey with a cup of cold filtered water. Massage this into damp hair.Leave for 15 minutes and then rinse with cool water.This Hair Mask super moisturizes and restores dry and damaged hair.
9.Papaya Homemade Conditioning Hair Mask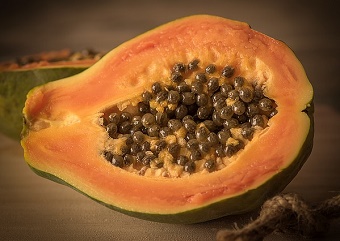 Papaya contains several vitamins, minerals, and enzymes that work amazingly well on brittle, dry hair.Blend 1 cup of ripe papaya along with 2 tbsp of honey and 1 tbsp of castor oil until smooth.Massage this paste into dry hair, wait for 15-20 mins and then shampoo and condition your hair as normal.This hair mask repairs dry and split ends, adds a lot of shine and moisture to the hair.
10.Banana & Mayo Intense Hydrating Hair Mask
To deep-treat rough, dry hair, give it a healthy sheen and softness, use this intense conditioning banana-mayo hair mask after shampooing your hair.Blend a medium-sized ripe banana with 4 tbsp of mayonnaise, 3 tbsp of honey and a tsp of olive oil until smooth.Apply to your damp hair, cover with a plastic cap and leave on for 10 minutes.Rinse thoroughly with cool water.This hair mask leaves your hair glossy, bouncy and soft.