Coconut oil is an extremely effective, nutrient dense, versatile beauty ingredient, ideal for your hair, skin, and nails.It is packed with amazing skin rejuvenating, softening and nourishing properties that help you reveal beautiful hair, glowing skin and smooth body.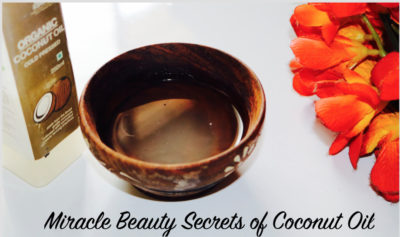 The three healthy fatty acids found in coconut oil that include Caprylic acid, Lauric acid, and Capric acid helps fight skin issues such as eczema, dandruff, acne, freckles, dermatitis, sunburns, and psoriasis thus making it a great solution for all your skin problems.
Let's have a look at the 10 miracle beauty secrets of coconut oil that I have shared in this article.
1.Coconut Oil to Stimulate Nail Growth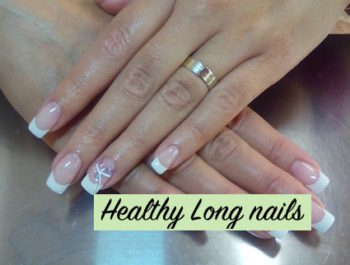 The moisturizing and strengthening properties of coconut oil, conditions and strengthens the cuticle, cure hangnails, fungal nails and promotes healthy long nails.You can use coconut oil in two ways to stimulate nail growth.
Take a few drops of pure coconut oil and massage the hands and nails for a minute.Do this before bedtime.
Combine 2 tbsp of coconut oil with a tbsp of olive oil.Slightly warm the oil and soak your nails for 2 minutes.
2.Waterproof Makeup Remover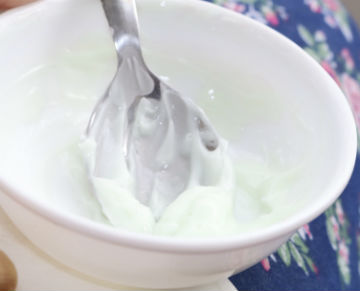 Coconut oil is one of the easiest and cheapest ways to remove stubborn waterproof eyeliner, mascara, lipstick from the face.It goes well with all skin types since it has versatile features that care and cleanse the skin.This DIY creamy makeup remover removes makeup and instantly soothes and softens the skin.
DIY Creamy Waterproof Makeup Remover
3 Tbsp of Organic Coconut Oil
1 Tsp of Aloe Vera Gel
Soft Cotton Balls to Wipe
Combine the coconut oil with the aloe vera gel to get a creamy consistency.Apply on face and gently rub the oil with your fingers in a circular motion.Wait for a minute and then wipe your face thoroughly with warm wet cotton balls and then rinse with cool water.
3.Coconut Hair Mask for Intense Shine & Silky Hair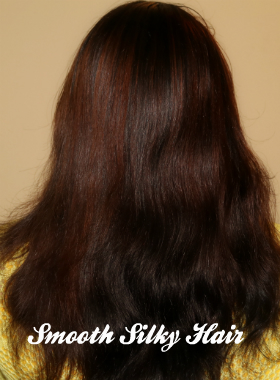 Coconut oil is one of the best natural nutrients for your hair.It reduces protein loss and improves hair quality, texture, and shine.The super moisturizing properties contained in this miracle oil keeps your hair moist, silky and luxurious.
You Need:
1/4 cup of extra virgin coconut oil
2 tbsp of organic honey
After shampooing, towel dry hair and comb out.Smooth this paste into your dry hair and massage your scalp, put a shower cap and after 10 minutes, rinse thoroughly with cool water.This mask tames fly-aways, reduce frizz, split ends and keep hair beautiful and lustrous.
4.Coconut Oil Pre-Shaving Lotion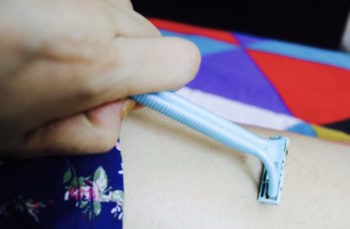 Organic cold pressed coconut oil makes a great natural soothing lotion to protect your skin from the irritation of shaving.Massage some coconut oil to the area you wish to shave and you will notice how smoothly the razor glides over the skin, without causing razor burn or ingrown hairs.It leaves your skin glossy, smooth and glowing.
5.Coconut Oil as a Skin Smoothing Body Scrub
Coconut oil serves an excellent base oil for body and face scrubs because of its awesome moisturizing and healing powers. Commercial scrub usually contains chemicals or alcohols that can be harsh on the skin, especially on sensitive skin.On the other hand, a homemade coconut scrub is gentle on the skin, extremely moisturizing and has antibacterial and antimicrobial qualities that fight eczema, body acne, and other skin blemishes.
You Need
1/4 cup of coconut oil
2 tbsp of fine brown sugar
2 to 3 drops of tea tree oil
Mix all the ingredients well and store in an airtight container.Wet your skin in the shower (use warm water to soften the skin). Scrub your skin with this mixture for 2 minutes in a circular motion and rinse well.It will leave your skin feeling soft, glossy and smooth.This scrub can be used on face, body, and feet.
6.Coconut Oil as a Skin Lightening Moisturizer For Oily & Acne-Prone Skin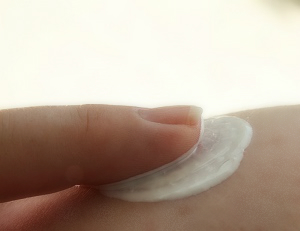 Extra-Virgin coconut oil combined with a dash of lemon juice serves as an effective skin lightening moisturizer for oily and acne-prone skin.It contains lauric acid that has anti-bacterial properties that help treat acne, pimples, and redness of the skin.The citric content in lemon exfoliates, brightens and lightens the skin.
7.DIY Coconut Soothing Eye Balm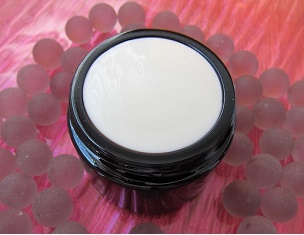 Soothe puffiness and erase fine lines around the eyes with this moisturizing and refreshing coconut eye balm.
You Need:
2 tbsp of coconut oil
1 tbsp of almond oil
1 tsp of aloe vera gel
Combine all these ingredients together and store in an airtight container in the refrigerator.Apply the chilled cream to the under-eye area before going to bed.It eradicates puffiness, fine lines and dark under eye circles.
 Also, Check Out: Miracle Fairness Oil for White Glowing Face & Body – In Just 2 Weeks
8.Homemade Coconut Oil ToothPaste For White Teeth
Coconut oil serves as a good remedy to get rid of yellow stain on teeth and to promote healthy gums and shiny teeth.The antibacterial properties of coconut oil stop bacterial growth in the mouth that causes bad breath and yellow teeth.For sparkling white teeth, try this homemade recipe.
You Need:
4 tbsp of coconut oil
1 tsp of baking soda
3 to 4 drops of peppermint essential oil
Combine all these ingredients together and brush your teeth with this paste for 1 minute.
9.Coconut Oil as a Nourishing Night Cream
Coconut oil is a great skin softener and moisturizer.The high content of vitamin E found in coconut oil moisturizes the skin and helps cure itching, skin redness and dryness.
You Need:
4 tsp of coconut oil
2 tsp of avocado oil
1 tsp of vitamin e oil
Combine all these ingredients together and store in a clean bottle.This night cream nourishes and leaves skin soft, glowing and supple.
10.Coconut Anti-Aging Radiance Mask
The two important vitamins found in coconut oil (vitamin E and vitamin K) are highly beneficial for aging skin.These vitamins keep skin smoother, younger looking and removes skin imperfections and wrinkles.
You Need:
2 Tbsp of organic coconut oil
1 tbsp of milk cream
1 tsp of honey
A pinch of turmeric or saffron
Make a smooth paste of all these ingredients.Massage a generous amount of this paste on face for 2 minutes, in a circular upward motion, apply some more and after 20 minutes, wipe off with a warm wet cotton pad.It gives the skin a bright youthful glow and radiance.