DIY Beauty Recipes from the Kitchen
Real beauty begins in the kitchen.The basic food items we have in our kitchen cupboards are the best.They cost you nothing, gentle to the skin and the most convenient way to fix all your beauty problems.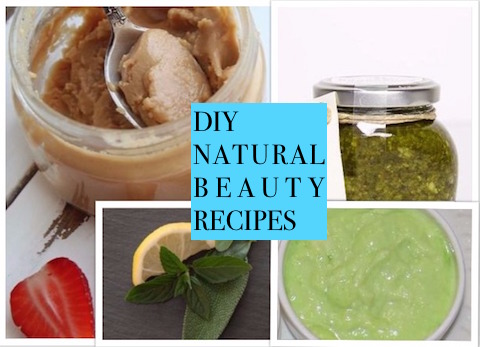 In this article, you will discover 10 easy DIY beauty recipes to make your own natural, non-toxic, skin care, hair care, and body care products.Most recipes are to be made the day that you intend to use them.You need to use it fresh as there is no preservative.Always refrigerate leftovers in a clean plastic container to maintain maximum freshness.
1.Cleansing Lotion
This homemade milk-honey cleansing lotion help dissolves away grime, dirt, and makeup, relieves skin dryness, improves skin complexion, softens and conditions skin.Cleopatra, the queen of beauty was renowned for her use of beauty recipes which was made from fresh milk and honey.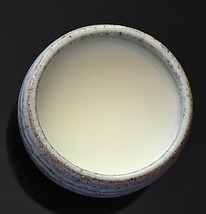 You Need:
4 tablespoons of milk
1 tablespoon of raw organic honey
Pour milk into a small bowl, add honey and stir well with a spoon. Store this in a clean small bottle.Moisten a cotton ball with this lotion and wipe your face thoroughly.Repeat this 2 to 3 times in a day for that soft glowing skin.You can refrigerate this cleansing lotion for max 2 days.
2.Body Polishing Scrub
Reveal silky, polished and smoother skin in minutes with this homemade all-natural body scrub.
You Need:
3 tablespoons of oats
2 teaspoons of coconut oil
2 tablespoons of warm water
Combine all the ingredients together and store in a small jar.To use, just wet your body with warm water to soften the outer layer of your skin and gently rub this mixture for 2 minutes and then wash off.This DIY scrub gets all your dead skin cells off your body, retains the moisture in the skin thus making your skin feel softer, smoother, moisturized and glowing.
3.Shine-Boosting Conditioner
This DIY conditioner brings a lovely intense shine and softness into the hair.It also helps smooths dry, damaged hair shafts.
You Need:
4 tablespoons of organic raw honey
2 tablespoons of apple cider vinegar
Stir honey and apple cider vinegar to 1/4 th cup of lukewarm water until well dissolved.Massage this mixture onto your hair, right after shampooing your hair.Let it sit for 2 to 3 minutes and rinse off with cold water.The hair appears shinier and feels irresistibly soft.
4.Natural Lip-Plumper
Get naturally plump, softer, healthy and younger-looking lips without the use of expensive chemical lip injections.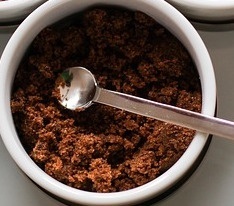 You Need:
1/2 teaspoon of cinnamon powder
2 teaspoons of fine brown sugar
1 teaspoon of olive oil
Mix freshly ground cinnamon with olive oil and sugar thoroughly. Transfer the mix into the container.Apply onto the lips and massage lightly for 2 minutes and then rinse off with cool water. This promotes blood flow and enhances the plumping effect of the lips.
5.Under-Eye Brightening Gel
Reduce puffiness and dark circles, firms the fragile skin around the eyes with this DIY under-eye gel.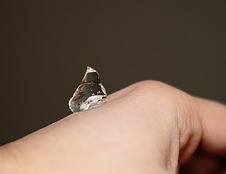 You Need:
1 tablespoon of almond oil
1 tablespoon of sunflower oil
2 teaspoon of aloe vera gel
a pinch of turmeric
Combine all the ingredients together and store in an airtight container.Gently massage this oil to the delicate area around your eyes and after 30 minutes, wipe off with a soft, damp cloth soaked in milk.This makes the skin around your eyes smoother, brighter and softer.Do this daily until you get positive results.
A Quick DIY Beauty Video to Get Silky, Smooth & Fairer Hands
6.Skin Tightening Mask
Eggs are the perfect choice for toning, firming and tightening skin.They are ideal for all skin types.
You Need:
1 egg white
1 teaspoon of milk (dry, normal and sensitive skin) or 2 tsp of lemon juice (oily, acne-prone and combination skin type)
Place the egg whites into a bowl, combine milk or lemon juice based on your skin type and whisk until they are foamy.Apply 2 to 3 thin layers, leave until it dries completely, gently peel the mask off in an upward direction and then rinse off with cool water.
7.Natural Hair Lightening Herbal Hair Rinse
Make this simple herbal hair rinse recipe to lighten your dark hair naturally without using chemicals or damaging your hair.
You Need:
Chamomile tea
1 tablespoon of honey
Brew a strong cup of chamomile tea and leave until it cools down completely.Mix the honey into the chamomile tea and pour over your entire head.Go out in the sun and allow it to dry.Rinse off with cool water.It leaves your hair a shade lighter with a soft sheen.
8.Whitening Deodorant Powder
This homemade deodorant powder is mild in nature, non-drying, good for dry and super sensitive skin and leaves the underarm skin soft, brighter and odour-free.
You Need:
2 tablespoons of cornflour powder
1 tablespoon of arrowroot powder
1 to 2 drops of rose or sandalwood essential oil (optional)
Mix all the ingredients together and store in a bottle.Before using, shake well and lightly dust some powder to the underarm area.It leaves your underarm sweat-free, refreshed and whiter.This can be stored for 3 to 4 weeks at room temperature.
9.Skin Lightening Toner
This simple homemade toner leaves your skin squeaky clean, hydrated, glowing and fairer.
You Need:
1/4 th cup of milk
4 to 5 cucumber slices
Throw some cucumber slices into the blender and pour some chilled milk.Blend until smooth.Filter and strain the juice into a clean bottle.Put this into the refrigerator and daily wipe your face with this chilled toner twice in a day.Milk works to lighten and refresh the skin and cucumber soothe and calms skin.
10.Facial Smoothing Moisturizer
This work wonders for mature and uneven skin tone.It revitalizes tired and dull complexion and makes skin enviably soft, firm and resilient.
You Need:
2 tablespoons of yogurt
1 teaspoon of olive oil
Combine yogurt with olive oil until smooth.Wipe your face thoroughly with lukewarm water before applying the mask.Apply enough to cover the face and massage until it is completely absorbed.Do this regularly for smoothing facial fine lines and boosting glow.