12 Reasons To Use Olive Oil in Your Beauty Routine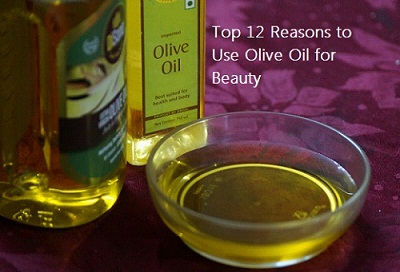 Olive oil, also known as "liquid gold", is one of the most effective and extensively used beauty ingredients.This nutrient-rich oil contains a large amount of antioxidants and beneficial fatty acids that has amazing skin, health and hair benefits.Let's find out the top 12 reasons how you can use olive oil as part of your beauty regimen.
1.Soften Dry Cracked Heels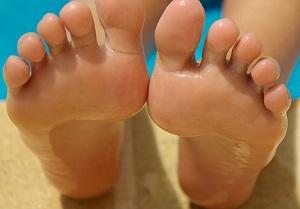 Fix your dry, cracked heels with this olive oil recipe.In a small bowl, combine 4 tbsp of warm olive oil with 2 tbsp of glycerin.Wash your feet with lukewarm water, pat it dry and then massage this concoction on your cracked heels.For best results, use this remedy before going to bed.
2.Promote Hair Growth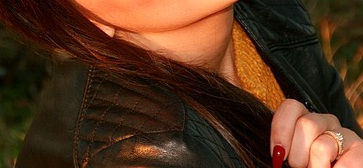 Olive oil can be used as an intense moisturizing treatment for your hair.The antioxidant quality of olive oil promotes a healthy scalp and boost hair growth.Take about 1/4th cup of extra virgin olive oil and massage scalp for 4 to 5 minutes.Leave the olive oil in your hair overnight and the next day, wash your hair with a mild shampoo and conditioner.
3.Firm Healthy Breast
The easiest and safest way to firm sagging breast is to pamper them with olive oil.Heat 1/4 the cup of olive oil and gently massage on breasts in a circular motion for 4 to 5 minutes.Wipe off with lukewarm water.You can also mix 2 tbsp of rosemary oil for maximum benefits.Repeat this 3 times in a week to see a noticeable improvement.
4.Weight Loss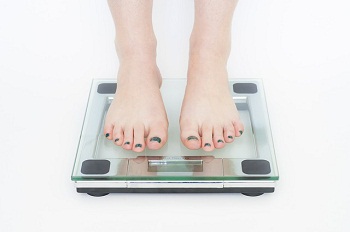 Want to get rid of excess fat? Olive oil can help you overcome fat problems.Research shows that 1 tsp of extra virgin olive oil a day can help with weight loss by fighting hunger pangs and making you feel full longer on fewer calories.Extra virgin olive oil is high in antioxidants that lower the risk of LDL cholesterol, reduce blood pressure and help with weight management.
5.Strong Nails
Olive oil is a perfect remedy to strengthen nails and cuticles. Warm 1/4th cup of olive oil in a bowl and soak your fingernails for 5 minutes.Alternatively, you can rub warm olive oil on the nails and cuticles before going to bed.
6.Fight Wrinkles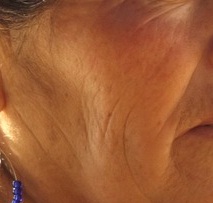 Wanting to firm your skin? Do regular facial massage with olive oil.Take 3 tbsp of olive oil, warm it either in the microwave or stove for a few seconds.Dip your fingers in warm olive oil and massage your face and neck by applying soft, circular upward strokes.Spend about 3 to 5 minutes daily to accelerate the skin renewal process and for a glowing, wrinkle-free skin.
7.Tame Frizzy Hair
Olive oil can do wonders for frizzy and curly hair.Mix 2 tbsp of olive oil to a cup of cold water.Pour this solution into a small spray bottle and shake well.Use this Hairspray to add moisture to curls and to keep frizz at bay.
8.Long Lashes
Want thicker and longer lashes in 2 weeks? Daily condition your lashes at night with a little warm olive oil.For maximum benefits, apply the oil to your lashes with a clean mascara wand before bedtime and see how they grow stronger, thicker and longer.
9.Moisturize Skin
Olive oil is a nutrient-rich moisturizer for your skin.It instantly moisturizes dull and dry skin.Mix 4 to 5 drops of olive oil to your day cream or night cream and smooth it on your face.It locks moisture and makes your skin appear baby soft, radiant and supple.
Check out this video on How to Have Naturally Soft & Pink Lips using Olive Oil
10.Naturally Pink Lips
The best way to keep your precious lips soft and pink naturally is to daily massage a mix of 1 tsp of olive oil with a 1/2 tsp of honey.You can also dab a tiny amount of this mixture over your lipstick to add a velvety shine to your lips.
11.Remove Makeup
Left with no makeup remover wipes? Olive oil is a great alternative.Combine 2 tbsp of olive oil with 1 tsp of aloe vera gel.Apply to the face and neck and wipe off with a damp cotton ball or pad.It removes makeup without drying skin or clogging pores.
12.Cure Dandruff
Olive oil is a fantastic home remedy for dandruff.It nourishes and moisturizes the scalp and gives you a flake-free scalp.Take 5 tbsp of olive oil mix 1 tbsp of apple cider vinegar.Massage this mixture gently on the scalp and after 30 minutes wash off with cool water.