Want to regrow your lost hair? Fed up of disguising your bald patch under various hats and caps? Here are some remarkably effective tested natural solutions to help recover lost hair and regrow thicker hair naturally on your smooth shining bald spots.
Tips for Hair Regrowth
1.Flaxseeds nourish your hair and accelerate hair growth.They are high in omega-3 fatty acids and protein.Add 3 tbsp of flax seeds to 2 cups of boiling water.Once you achieve a gel-like consistency, remove from heat and leave it to cool down completely.Simply apply this gel on the scalp and leave for 10 minutes.Wash off with cool water.Repeat this for 3 times in a week for strong, shiny and healthy hair growth.
2.Chop an onion finely and squeeze the juice out.Mix 2 tbsp of coconut oil to this fresh onion juice and apply on your scalp.Leave for about 20 minutes and then wash off with cool water followed by a conditioner.Repeat this remedy for 2 times a week for maximum results.Onion is rich in sulfur that aids in regrowth of hair.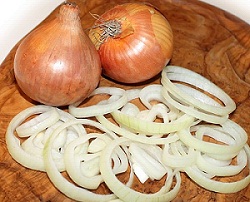 3.Take a tender coconut, grate it and then squeeze the juice out into a bowl.Apply this coconut juice on the scalp.Let it sit for 1 hour and then rinse off with cool water.This is the most effective hair growth treatment.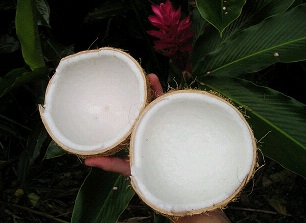 4.A blend of castor oil and amla oil works as an amazing hair regrowth oil.Simply massage your scalp in a circular motion with this mixture and leave it overnight.The next morning shampoo and condition your hair as usual.Repeat this treatment twice in a week.This thickens the hair, supports healthy hair growth, cures dandruff and prevents premature aging.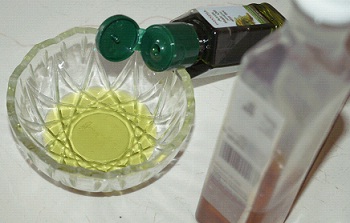 5.A deficiency in vitamins and minerals can cause hair thinning and baldness.Here is a list of adequate vitamins and minerals you need to consume to maintain the overall health of your hair and to boost hair growth.One has to include foods rich in vitamin A, C, D, E, B vitamins (biotin, niacin) followed by minerals that include iron, magnesium, and zinc.
Also, Check out – How to Get Straight Hair with Natural Hair Conditioner in 15 minutes

6.Amla is an excellent hair tonic, it intensifies hair growth, cure dandruff, and the best ingredient to reverse gray hair to natural color.Soak around 6 to 7 dried amla in 2 cups of hot water overnight.Next morning strain the water and extract the pulp.Mix 2 tsp of coconut oil to this paste and apply on the scalp.Cover your hair with a shower cap and leave on for 30 minutes.Wash your hair with cool water.This stimulates hair growth and thinning of hair.
7.This is a secret remedy as most of the people are not familiar with the regenerating properties of licorice root.It has the power to regrow hair and stop hair fall.Take 1/4 th cup of licorice powder mix some milk and 2 tbsp of sweet almond oil.Apply this paste onto the bald patches.Leave on for 15 minutes and then wash off with cool water.A very powerful natural remedy to combat dry, itchy, scalp, stop hair loss, reduce dandruff and enhance hair growth.
8.Hibiscus is honestly the magic flower for hair care.It's an amazing ingredient to make your hair strands stronger and tougher, to restore hair loss, treat dandruff and to stop unwanted gray hair.Make a paste of the hibiscus flower with bhringraj oil or castor oil and apply on the scalp.Rinse with cool water after 15 minutes.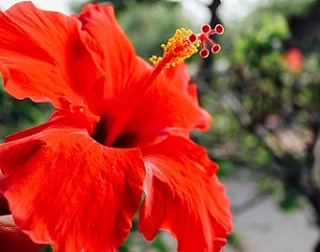 9.The best way to regrow hair naturally is by massaging your scalp daily for 5 minutes.It stimulates circulation and fight hair loss.Simply, dip your fingers in any citrus essential oil and with your fingertips gently tap around the hairline and scalp.
10.Just like your skin, your scalp too needs exfoliation.Combine 2 tsp of fine sugar, 1 tbsp of salt, 2 tbsp of coconut oil and a few drops of rosemary oil.First, wet your hair with lukewarm water to open up the pores and then scrub this mixture in gentle, circular movements all over your scalp for a couple of minutes.Wash off with cool water.This removes dead cells, dandruff flakes, revives dead hair follicles and encourages hair regrowth.
11.Eggs are known to be advantageous for hair regrowth due to their high protein content.Crack open two eggs, mix some olive oil and apply all over your hair and scalp.Wear a shower cap to prevent the mixture dripping down.After 20 minutes, wash off with a mild shampoo and conditioner.This is an ultimate food for your hair, it makes your hair grow faster and gives your hair a healthy sheen.