Dry skin can give the appearance of rough, aged and uneven skin tone.As winter is approaching, so it is vitally imperative to take special care of your skin, especially if you have dry and sensitive skin.Because these skin types are most likely to suffer from skin roughness, dullness, wrinkles and fine lines around the eyes, cheeks and forehead.In order to retain skin moisture and keep your dry skin hydrated, healthy and youthful, follow these 5 moisturizing face masks that are specially designed for dry, dull skin types.
 Here are the 5 Magical Moisturizing Face Masks For Dry Skin
 1.Coconut Creamy Facial Mask
Give your skin a repairing boost with this coconut creamy facial mask.This mask contains skin nourishing vitamins and nutrients that repairs and replenish dry, flaky facial skin.Enriched with the goodness of coconut and milk this face mask gives your skin a smoother and vibrant texture.Apply this face mask everyday to brighten and hydrate dry, dull, tired-looking skin.
Ingredients – Coconut and Milk
To prepare this moisturizing face mask, blend 1/2 cup of grated coconut and 1/4th cup of milk into a smooth, creamy paste.Store this face mask in the refrigerator for 1 hour before you use it.Take the cold mask and apply on your face and neck.Leave for 30 minutes and then rinse with cool water.
2.Fruity Butter Face Mask
Fruity butter is a deep moisturizing and rejuvenating beauty mask for your skin.It contains moisturizing ingredients such as papaya and shea butter that nourishes and lift away dry surface cells.Papaya's natural alpha hydroxy acids and enzymes rebuild and renew skin cells, naturally boost collagen production and adds elasticity and resilience to the skin.This face mask also enhances the skin tone and facial glow.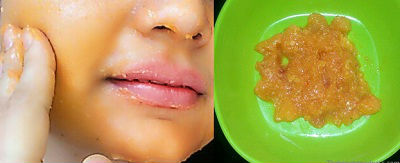 Ingredients – Papaya and Shea butter
Blend 1/2 cup of ripe papaya pulp and shea butter into a smooth paste.Take some amount of this mixture on your palms and gently massage onto your wet face for 5 minutes using your fingertips in circular motion.Target to the areas where you have excessive dryness.Apply some more amount of this mixture and leave for 10 minutes.Rinse using cold water.
3.Banana Creamy Moisturizing Face Mask
This is an excellent face mask for reviving skin dullness and dryness.The ingredients contain in this face mask, gives your skin intense hydration and moisture.Banana extremely nourishes, re-energizes and softens the skin and protects the skin from early signs of ageing.You can use this face mask everyday to give your skin radiance and youthful glow.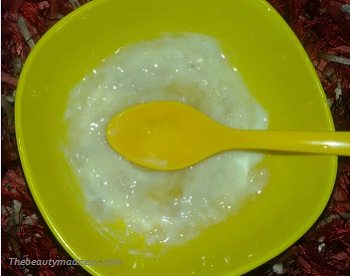 Ingredients – Banana, Cream and Honey
Place a small-sized banana, 2 tbsp of fresh thick cream and 2 tbsp of honey into the blender.Blend all the ingredients into a smooth paste.Wipe your face with rose water and then apply a thick layer of this creamy banana facial mask.Allow the pack to stay for 25 minutes and then rinse using cool water.
4.Brown Sugar Moisturizing Facial Mask
This is an exfoliating and nourishing mask for your facial skin.It removes the dry, dead skin cells from the surface and reveals velvety smooth and super soft skin.Made with rich brown sugar and honey this face mask moisturizes, polishes, repairs and energizes dry, damaged and dehydrated skin.This face mask is also useful to minimize wrinkles and fine lines.For best results use this face pack every alternate day.
Ingredients – Brown Sugar and Honey
Mix 2 tbsp of brown sugar with 3 tbsp of honey.Stir until sugar has completely dissolved in honey.Place the mixture into the refrigerator for 30 minutes to thicken.Now, apply this cold mask on your face and leave for about 20 minutes.Once it dries completely remove the mask in upward motion using your wet hands.
5.Glycerin Moisturizing Face Mask
This beauty facial mask is a great way to pamper your skin in just 10 minutes.This mask instantly moisturizes and gives your skin an instant lift.The moisturizing element glycerin contain in this face mask retains skin moisture and prevents skin dryness.Rose water hydrates and soothes dry skin.This face pack makes your skin moist and bestow you with healthy and lustrous skin.Regular use of this face mask gives you ageless beauty.
Ingredients – Glycerin, Rose water and Gram Flour (Besan)
Take 2 tbsp of gram flour, add few drops of rose water and 3 tbsp of glycerin.Combine all the ingredients properly into a fine paste.Clean your face and then apply this face mask.Leave the mask to dry completely and then rinse using cool water.