Egg Facial for Instant Tightening & Whitening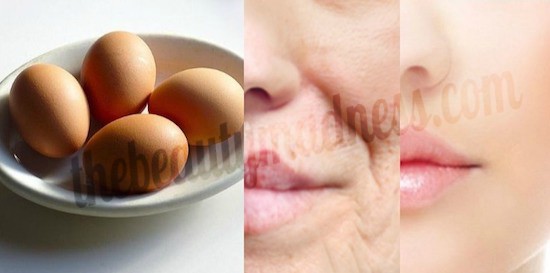 Today in this post I am going to share the egg facial recipe that works wonderfully with skin and provides whitening and instant tightening of the loose, dull facial skin.Just use it 2 times a week, it will remove all wrinkles, fine lines, age spots, dark spots, tan and discolouration from your face and will make your skin look younger, firmer, fairer and ageless.This mask is also very effective to shrink the size of skin pores, fight against blackheads /whiteheads, pimples and unwanted facial hair.
Ingredients Required:
Egg White (anti-ageing, whitening, tightening pores, removes excess oil)
Cucumber (brightening, refreshing, firming, toning)
Tomato Juice (fairness, anti-ageing, skin glowing)
Gram Flour or Besan (cleansing, brightening, purifying and smoothing)
Steps to follow:
Take 1/2 cucumber, peel, grate and then extract the juice.
Add the content of 1 egg white.
In this add 2 teaspoons of gram flour.
Finally, add the fresh juice of 1/2 fully ripe tomato.
Mix it well until you get a smooth foaming paste.
Place a hot towel on your face for 30 seconds. The steam released from the towel helps to open up your pores and help in the better absorption of nutrients in the pack.
Apply this pack all over your face and neck in an upward direction with a face brush.
Leave it to dry, it will take around 20-25 minutes to dry completely.
Wash your face with cool water.
Egg white stimulates the growth of collagen cells, improving the skin's elasticity and resilience.Gram flour easily removes deeply embedded impurities, excess sebum, blackheads and whiteheads. Cucumber and tomato tighten enlarged pores, minimizes their appearance and grants a clear, fair and luminous complexion.