Aloe Vera Hair Mask Recipe To Make Your Hair Soft Smooth in Winter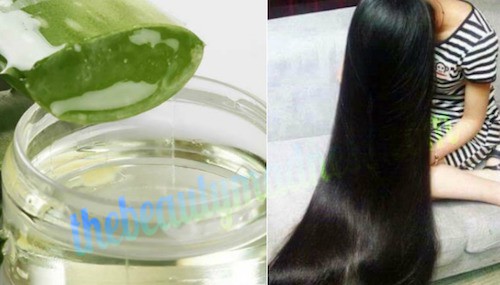 Aloe Vera is not just great for your skin, but also for your hair.It can treat numerous hair condition from dry hair, split ends, dandruff, roughness, balding and premature greying of hair.It gives your hair the strength and the shine that each of you would love to flaunt.In winter the cold winds sucks out the moisture, leaving our hair fragile, rough, shine-less and unmanageable.To help you overcome these hair problems and to get fabulous healthy hair try this simple aloe vera hair mask recipe.
Ingredients Required:
Aloe Vera

Olive Oil

Coconut oil

Sesame Oil

Honey
Procedure:
Get 1/2 cup of freshly extracted aloe vera gel from the aloe vera plant.

First add 2 tablespoons of olive oil, coconut oil and sesame oil to the aloe vera gel and t

hen pour 1 big tablespoon of honey.

Put all the ingredients into the blender and blend well.
Apply this mixture onto your slightly damp hair and distribute it using your fingers.Cover the entire scalp and root of your hair to get maximum results from the paste.

Cover your head with a shower cap for about 20 minutes to allow the concoction to work its magic and then wash it off with a mild shampoo and conditioner.

Use this aloe vera mask 2 times a week.
After using this mask your hair will look crazily smooth, healthy and shiny and I bet you cannot stop running your fingers through your hair.