Holistic Tatv Skin Clear Essential Kit
Hello, dear readers!
Today's review about natural toxic free "Skin Clear Essential Kit" from Holistic Tatv.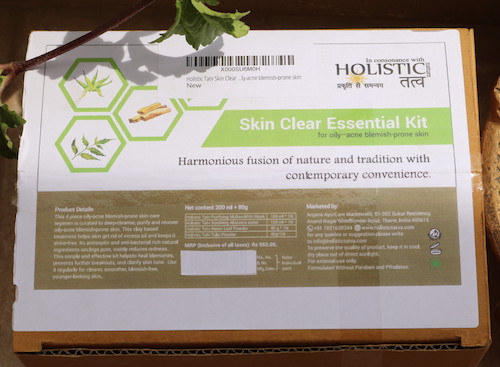 People with oily, acne-prone and combination skin types face a number of issues such as acne, pimples, oiliness, dullness, blackheads, whiteheads, etc..These skin conditions normally tend to get worse during summers.However, with the right skin care and protection it's possible to stave off these issues and keep your skin looking healthy, clear and beautiful.Presenting you the all-natural, toxic free skin clear essential kit from Holistic tatv for oily, acne, normal and blemish-prone skin.
Complete Product Description of Holistic Tatv Skin Clear Essential Kit:
This 4 piece skin care regimen is designed to deep-cleanse skin, purify facial pores and recover oily-acne, blemish-prone skin.This clay based treatment helps skin get rid of excess oil, impurities, dead skin cells and keeps it shine-free.Its antiseptic and anti-bacterial rich natural ingredients unclog pores, visibly reduces redness, blemishes, blackheads, prevents further breakouts, and clarify skin tone.Its soothing, hydrating and anti-aging properties gives your face a fresh, bright healthy and youthful look.
Let's find out the list of items this kit contains and also a little bit-in depth.
This Clear Skin Care Kit Contains :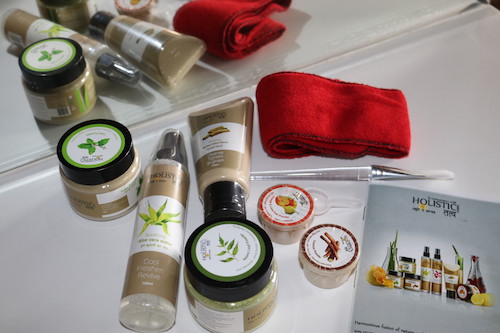 1.Holistic Tatv Purifying Multani Mitti Mask – Along with multani mitti this mask contains kaolin and aloe vera that helps in removing skin toxins, maintaining skin natural water-oil balance and makes it clean, tight and bright.
2.Holistic Tatv Soothing Aloe vera Water – It instantly cool, refresh, hydrate and revives skin.It helps maintains skin natural pH level.
3.Holistic Tatv Neem Leaf Powder – It keeps those pesky pimples under control, assist in lightening acne-pimple spots and gives you a clearer, cleanser and smoother skin.
4.Holistic Tatv Tulsi Powder – It soothes inflammation, redness, and swelling associated with pimple and acne.Rich in anti-bacterial, antiseptic, antioxidant and anti-aging properties helps in achieving clearer, calmer younger looking skin.
5.5 gm complementary samples of Holistic Tatv Licorice Powder – Licorice contains glabridin, a very powerful component that inhibits melanin production, lightens dark patches and pigmentation.This herbal powder leaves your skin brighter, lighter and even-toned.
6.5 gm complementary samples of Orange and Lime Peel Powder – This Vitamin c enriched powder improves skin elasticity, fights tan and pigmentation, rejuvenates dull, unhealthy looking skin, and gives it a younger-clearer-radiant glow.
7.Complementary 3 PC Face Mask Kit ( measuring scoop, facial band and mask application brush)
8.Usage booklet
Best Suitable for skin concerns:
Acne, pimple, blackheads, whiteheads, blemish, acne marks, visibly enlarged pores, excessive oiliness, patchy, discoloured- uneven skin tone.
How to Use Holistic Tatv Skin Clear Essential Kit and My Honest Experience
There are many ways to use this skin care kit, but I will show you the one that will help solve all your skin problems along with that it will give you a brighter, lighter, firm, even-toned-younger-looking complexion.
Preparation Method: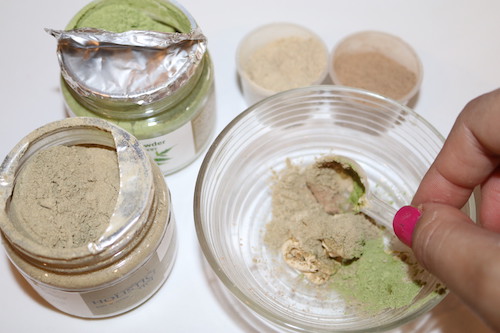 (Note : Use the measuring spoon that comes with this kit)
2 scoops of Multani Mitti mask
1 scoop of Tulsi powder
1 scoop of Neem powder
1/2 scoop of Licorice powder
1/2 scoop of Orange Lime powder (If you have sensitive skin then avoid this)
Combine all the ingredients together in a plastic bowl.Add enough cool water until you get the desired consistency.
Direction to Use
Wash your face with lukewarm water to open up the pores, pat it dry.
Pull your hairs back.You can use facial band provided in the skin care kit.
Apply a thick layer all over your face in an upward direction with the help of a mask brush.Avoid area around your eyes.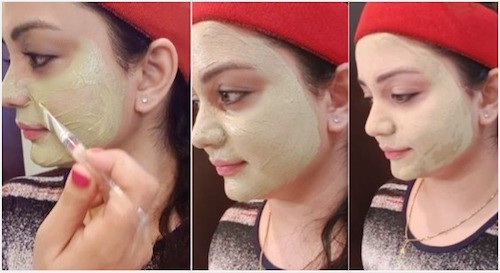 Let it sit for 10 to 15 minutes.
Wet your fingers with cool water and gently rub to remove the mask.
Rinse with cool water and pat it dry.
After using this pack, spray on your face Aloe vera water to soothe, hydrate, refresh and rejuvenate.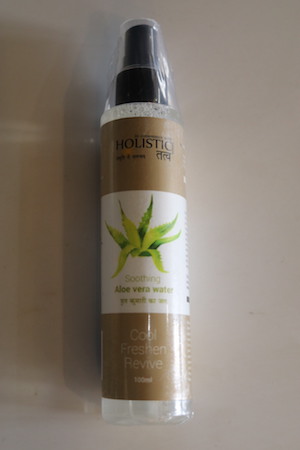 You can apply a hydrating gel or moisturizer after using the spray.
Frequency
Use it 2-3 times a week for clearer, acne-free, blemish-free, smoother, even-toned and younger-looking complexion.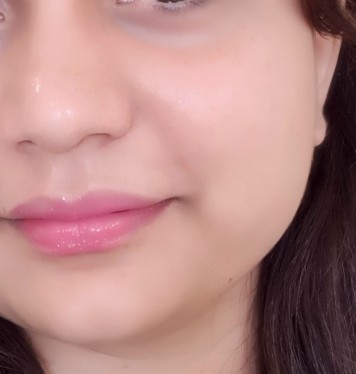 I've always been a fan of natural products.In fact, most of the products that I use for my skin care routine are from holistic tatv.Their products have No harsh chemicals or parabens and the ingredients used are herbal hence very effective on my skin.After using this beauty kit for a couple of weeks, all those stubborn tiny pimple marks, spots and blackheads on my face have disappeared and now my skin looks healthier, clearer, flawless and brighter.
I would suggest it to all to give a try so that you can get rid of those annoying pimples, acne, blackheads and regain a clearer youthful blemish-free skin and your confidence.
LINK TO BUY : Holistic Tatv Clear Skin Essential Kit
Good Things
It's natural (free of parabens and toxic chemicals)
Helps control oily sheen and blemishes
It helps spot-scar lightening
Keep pimples, acne and blackheads at bay
It makes my pores look smaller
It helps even out skin texture and minimize surface impurities.
Soothes, calm, hydrate skin and improve firmness.
Unveils clear, bright and youthful look
You get a complimentary sample of licorice and orange-lime powder
Also, you get a measuring scoop, facial band and mask application brush free with this kit.
I don't have to pay a monthly subscription. I just buy what I need!
I didn't find anything bad about this product except that it could have been better if they would have included an oil-free moisturizer or hydrating serum for maximum skin care benefits.
Conclusion
I love this kit to the core and Yes!! I will definitely re-purchase it and also would like to go for their other ranges too.