Lemon is a miracle fruit for your skin.This small, oval-shaped, yellow citrus fruit is loaded with powerful Vitamin C, one of the most important antioxidant vital for healthy, flawless and gorgeous skin.To help you get the best from lemon, I have shared 4 unique lemon face masks that will help you get rid of those embarrassing dark marks, acne scars, pimples and any other skin flaws completely, and will help you in achieving a much lighter skin complexion.
Amaze your skin with these lemon face masks, Try it Now!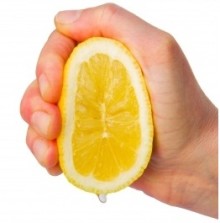 Image courtesy of Ambro at FreeDigitalPhotos.net
4 Homemade Lemon Face Pack that You Must Try
1.DIY Lemon Face Mask for Pimples
If you are tired of having those red, swollen pimples or zits then you can implement this super effective lemon face pack immediately.This simple face mask fights pimples, acne, clear up your skin and prevent further pimples.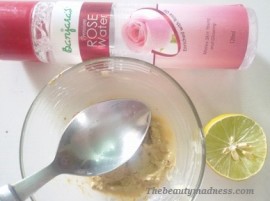 You Need
Lemon

Sandalwood Powder

Rose Water
In a small bowl, mix a tbsp of sandalwood powder, 2 tbsp of lemon juice and 1 tsp of rose water to a smooth paste.Refrigerate until cold.Clean your face thoroughly and then apply a thick cold layer of this pack.Leave until your skin feels tight and then remove the pack in an upward direction.It reduce inflammation, speeds up the healing process and imparts a clear and radiant skin.
2.DIY Lemon Face Mask for Dark Marks and Dark Spots
If you are looking for that easy and quick fix to remove dark marks and spots then this lemon face mask will do the magic.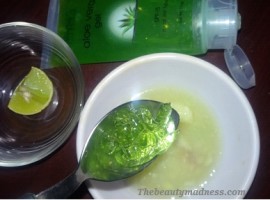 You Need
Lemon Juice

Cucumber Juice

Aloe Vera Gel
Blend 1/4th of peeled cucumber into smooth juice.Mix 1/2 freshly squeezed lemon juice and a Tbsp of aloe vera gel.Place a few amount on your hands and deliberately massage into your skin for 2 minutes.Now with the help of a soft brush apply a thick layer and allow to dry completely.Remove the pack using a wet cotton ball and then rub an ice cube.It eliminates all dark marks and gives an amazing flawless glow to your skin.
3.DIY Lemon Face Mask for Acne Scars
If acne scars are troubling you and making you feel embarrassed then here is an extremely effective lemon face mask to help get rid of this problem completely.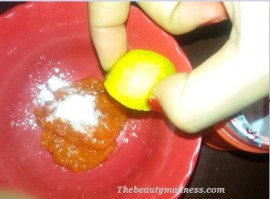 You Need
Lemon Juice

Papaya Paste

Baking Soda
To prepare this lemon face pack, squeeze half a lemon, add 2 tbsp of papaya paste and 1 tsp of baking soda.Mix all the ingredients well.Apply and let it sit for 15 minutes.Later, rinse off with cool water.This lemon remedy is simply awesome.In a few days, your scars fade away and you're left with clear, smooth and spotless skin.
4.DIY Lemon Face Mask for Fairness
This lemon face mask contains a rich blend of skin lightening ingredients, so when used frequently can give your skin a complete fairness.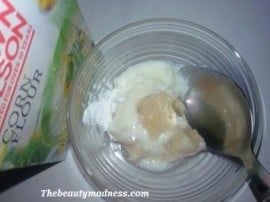 You Need
Lemon juice

Corn Flour

Yogurt

Banana
To prepare this lemon mask, blend a small ripe banana until smooth, mix 2 tsp of lemon juice with 2 tbsp of cornflour and 1 tbsp of yogurt.Mix well.Wipe your skin thoroughly with rose water and then spread a thick layer.Rinse off with cold water after 15 minutes.You skin looks intensely bright, smooth and radiant.