Flaunt healthy, glowing & fair skin before any special occasion. Each face pack is effective in its own way, there are many benefits of using these herbal face packs like increasing skin elasticity, boosting facial radiance and glow, improving facial skin complexion, reducing fine lines and wrinkles, removing sun tan and blemishes.
These herbal face packs really do wonders to your skin.
1.Tulsi Face Pack for removing sun tan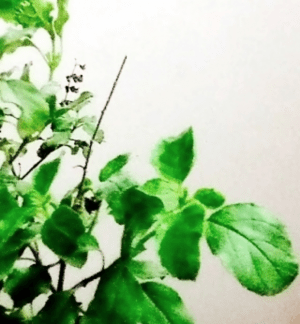 Tulsi or Holy basil well known as "miracle herb" have been used over the centuries for its antibacterial, anti-fungal and antiviral properties.The healing properties of tulsi helps in removing sun tan, pigmentation and dark patches.Here is an effective homemade recipe that can be used as both face pack and face scrub.Crush few tulsi leaves with a little rose water, add 2 tbsp of fine sugar, add 1 tbsp of lemon juice.Now properly mix it and apply the mixture to your face and neck.Leave it for 10 minutes.While removing the pack gently scrub your face in circular motions especially the sun tan areas.Wash your face using cold water and pat dry.
Try this amazing face pack and scrub to get rid of sun tanned skin and discoloured skin patches.For best results, use this pack twice a week to keep your skin clear, healthy and glowing.
2.Coriander Face Pack for skin elasticity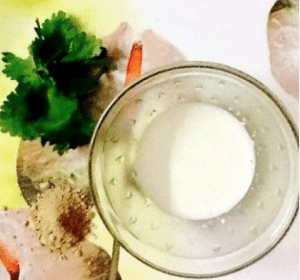 Have you ever created face pack recipes using coriander leaves? If no, then here is the homemade face pack recipe that you should definitely try it out.Grab some fresh coriander leaves from your fridge, add 2 tbsp of milk and 1 tbsp of fuller's earth(Multani Mitti).Grind these to make a smooth paste.Before applying this pack wipe your face with rose water.Apply a thick paste and leave it to dry for 30 minutes.Do not fan dry the face mask.Wash it off with cold water when it is semi dried.
This herbal face pack increases skin firmness, elasticity and gives your skin a more youthful glow. For best results, use this pack thrice a week.This face pack is also very effective in reducing blemishes and acne.
3.Turmeric Face Pack for instant fairness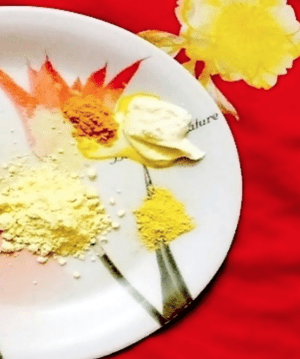 Turmeric is an excellent herb famous for its skin brightening properties.Indian women have been using turmeric right from ancient time to get natural fairer and healthy skin.To prepare this herbal face pack take a small piece of turmeric bark and grind this turmeric bark to a paste (do not use ready made turmeric products as they are not pure), add 1 tbsp of honey, 2 tbsp of lime and 2 tbsp of yogurt.Keep this paste in the refrigerator for about 10 minutes to form a thick paste.Apply the paste and leave it to dry for about 30 minutes.While removing the paste scrub your face in gentle circular motions.Regular use of this pack leads to the whitening of the skin.This is one of the best Ayurvedic face pack specially for bride's skin.
Tips : If you have dry skin then instead of lemon use milk cream.
4.Aloe vera Face Pack for reducing wrinkles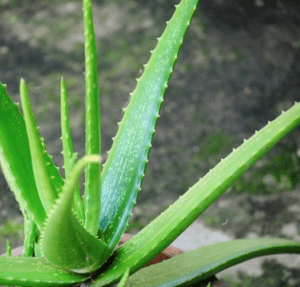 Aloe Vera has been considered as a "miracle plant" for thousand of years and has been widely used for cosmetic purposes.Aloe Vera gel is an amazing remedy to reduce wrinkles and fine lines.To prepare this aloe vera face pack slice open an aloe vera leaf and scoop out the inner gel with a help of a spoon.Add 2 tbsp of honey to the gel and mix it.Apply this pack to your face and neck and leave it for 30 minutes and then wash your face with lukewarm water.
This face pack intensely hydrates, smoothens, nourishes your skin and reduce the appearance of wrinkles to give you a younger-looking skin.
5.Sandalwood Face Pack for glowing complexion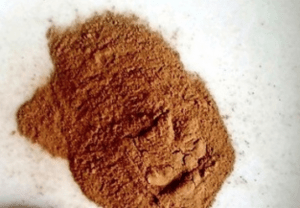 Sandalwood is best known and valuable natural substance that is widely used in cosmetics.To get a smooth and glowing complexion here is a simple sandalwood face packs that you can try at home.To prepare take 1 tbsp of sandalwood powder, add 2 tbsp of fuller earth(Multani Mitti), add 2 tbsp of rose water and add 1 tbsp of thick milk cream.Apply this creamy face mask to your face and neck and let it dry for about 20 mins.Wash your face with cold water and then pat dry.
This face pack relieves rashes, lightens dark scars and spots and gives you a flawless glowing complexion.Use this pack twice a week for best and effective results.
6.Neem Face Pack for removing blemishes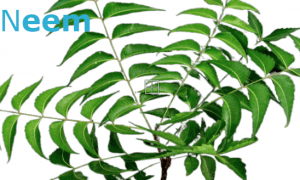 Neem is the best treatments for removal of acne and blemishes.Here is the miraculous herbal neem face pack that you can try for your skin.Make a paste of fresh neem leaves and 1/4 cup slices of cucumber.Add 2 tbsp of rose water and 1 tbsp of lemon juice.Apply the paste to your face and neck.Leave the pack to sit for about 45 minutes.Wash your face using cold water.Use this pack regularly to lighten acne scars and dark spots.
If you are looking for ready to go face pack, the Natvalcos Ayurvedic face pack is pure and perfect for repeated use and it also cures dark spots, pigmentation permanently. It contains most of the ingredients discussed above like rose, neem, tulsi, ambahaldi, geru, ushira, arjuna, lodhra, multanimitti, lodhra.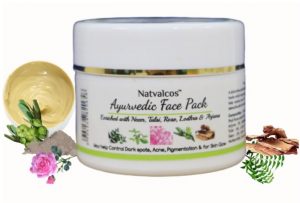 Natvalcos Ayurvedic Face Pack contains India's best rare herbs.
1.Arjuna is one of the best anti ageing herb.It strengthen skin. It reduces signs of dry skin and protects skin from external challenges. 
2.Ambehaldi is used for fairness, reduces acne & boils and remove scars, marks & keeps away wrinkles
3.Neem has anti-bacterial properties that help lighten acne, scars, blemishes.
4.Tulsi helps to detoxify the skin and reduce appearance of acne & pimples
5.Lodhra has anti-oxidant properties that help in skin nourishment, lightens skin color and help reduce skin irritation.Lodhra is best for acne treatment.It rejuvenates and nourishes skin.It's anti wrinkle property is widely know.
6. Ushira bharad  is loaded with antioxidants and hydrating qualities that help to calm & soothe the skin.
7.Rose adds glow to complexion. Vitamin C present in rose petals fights different signs of ageing.
8.Multanimitti is a good cleanser that brightens skin instantly and helps make skin soft & smooth.
9.Geru reduces pimples & pigmentation spots.It improves the skin texture making it clear, radiant and fresh. 
*Important  Tips
Apart from skin care you should maintained a healthy life style.
Drink at least 16 glasses of water everyday to keep your skin healthy and glowing.

Rest your eyes, take proper sleep of 7-8 hours to prevent dark circles.

Practice some relaxation techniques for 

30 min

 to 1 hour to relieves stress and depression.
Stay away from oily and sugary foods and 

check

 your weight regularly.

Stay away from sun, pollution and dust to prevent the forming of freckles and wrinkles.

Oil your hair twice a week to prevent split ends and dandruff.Use hot oil treatment once a week to nourish your hair.

Cleanse, tone and moisturise twice a day.

Daily rub ice cubes on your face to prevent wrinkles, to improve blood circulation and to prevent pimples to appear.

Drink green tea twice a day and incorporate lots of salads and fruits to your diet.
Hope these herbal face packs and tips proves to be effective for you.If you know any homemade herbal face packs then you can post below the article in comment section.If you have any questions please feel free to ask.