Sometime in your late thirties, you will start to notice wrinkles around your face, especially around your eyes and mouth.This happens when the protein fibers such as collagen and elastin production slow down or gets weaker with each passing year.Aging is a natural process and that we simply cannot avoid.However, there are a few ways that you can follow to stimulate collagen production and to make skin appear smoother, younger and wrinkle-free.
Here are the Top 8 Ways to Get Rid of Wrinkles Fast
1.Facial Massaging
A Facial massage is probably one of the top ways to get rid of wrinkles naturally and fast.Massage increases blood circulation to the face.It brings fresh nutrients and oxygen to the muscle, skin, and tissues of your face, promotes cell renewal and help reveals a firmer, smoother skin with a healthy glowing complexion. Massage stimulates the sebaceous glands and increases the production of skin's natural oil, helping to combat different signs of aging.
Top 5 Facial massage Oils to Get rid of Wrinkles
Avocado Oil
Extra Virgin Coconut Oil
Olive Oil
Sweet Almond Oil
Jojoba Oil
Slightly warm any of these oils and massage your face with these oils by applying soft strokes in an upward motion with your fingertips for 5 to 7 minutes.Do not forget to massage your under-eye area.Follow this every alternate day for up to 2 weeks to get rid of wrinkles naturally.
2.Pamper with Honey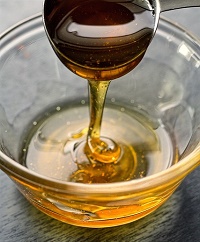 If you want an easy and inexpensive way to get relief from wrinkles then daily pamper your skin with organic honey.First, steam your face for 2 minutes to open up the pores and then apply a spoonful of honey using a brush in an upward direction and after 10 minutes, wipe off with a cotton soaked in warm water.Using this regularly for a week gives an irresistible glow to the skin and smooth fine lines and wrinkles naturally.
3.Apply a Collagen-Boosting 30-Minute Face Mask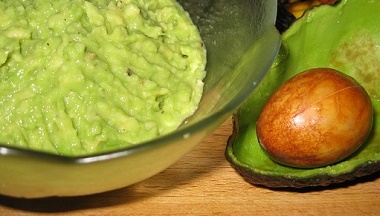 Collagen is a protein that gives the skin its strength and structure.As our skin ages, it leads to low production of collagen resulting in wrinkles and sagging skin.So our skin needs a collagen boosting mask to minimize fine lines, wrinkles and for a firming effect.
Collagen Boosting Face Mask Recipe
2 Spoonful of avocado pulp
3- 4 ripe papaya cubes
a Tbsp of honey
Blend all these ingredients together until smooth.Apply a thick layer of this mask to clean face.After 30 minutes, wash off with cool water.This stimulates the growth of new skin cell's and improves the skin's elasticity, texture, and tone.
4.Use a Serum Enriched with Vitamin C and Vitamin E
Vitamin C and Vitamin E are two of the powerful anti-aging antioxidants.Vitamin C stimulates the synthesis of collagen in the skin and makes the skin appear tighter and firmer.Vitamin E restores and revitalizes and protects skin from UV damage.It moisturizes the skin and helps dissolves wrinkles.You can try this simple, effective homemade serum that is enriched with anti-aging ingredients (vitamin C & vitamin E).
5.Deep Moisturize your Skin
Daily replenish your skin with a thick layer of night cream or lotion.Moisturization boost your skin's water level and helps to smooth wrinkles and restore skin's youthful appearance.For a deep moisturization and to accelerate skin renewal process add some extra dose of vitamins or skin conditioning oils to night creams and lotions.
6.Rejuvenate Skin With Egg Facial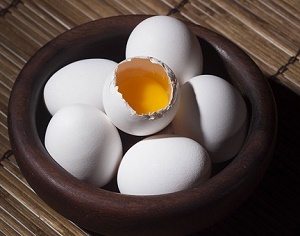 An Egg is a fantastic anti-aging ingredient.It is a powerhouse of skin strengthening nutrients that include protein, omega-3 fatty acids, and antioxidant minerals that lift your skin instantly, tightens your complexion and reduces the appearance of fine lines.
Ingredients:
1 Egg
2 Teaspoons of Lemon juice
1 Tablespoon of Honey
1 Tablespoon of Olive Oil
Crack an egg and transfer the contents into a bowl.Add the rest of the ingredients and mix well.Wipe your face with rose water and then apply 2 to 3 layers of this mask.Leave for 30 minutes and then wash off with cool water.Repeat the process twice in a week for that youthful and wrinkle free skin.
7.Try Aloe Vera: Natural Botox for Wrinkles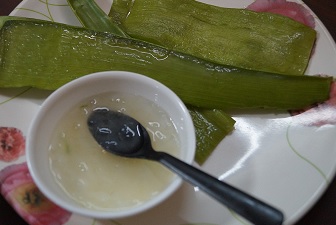 Aloe Vera is often called as the "fountain of youth" because of its soothing and healing powers.The leaf is filled with a gel that contains over 200 nutrients, including vitamins, minerals, amino acids, enzymes, and fatty acids.Find out how to take aloe vera both internally and externally to fight wrinkles.
Aloe Vera Age Defying Drink
Add 2 tbsp of fresh aloe vera gel, a tbsp of honey and 1/2 freshly squeezed lemon juice to a glass of warm water.Consume this drink regularly in the morning to see a visible difference in your skin.
Aloe Vera Mask to Fight Wrinkles
Combine a spoonful of fresh, chilled aloe vera gel with 2 tsp of vitamin e oil and apply this soothing gel mask on face.After 15 minutes, wipe off with a wet cotton pad.This mask accelerates the natural production and repair of skin cells and helps combat different signs of aging.
8.Make your Own Skin Firming Anti-Aging Fruit Mask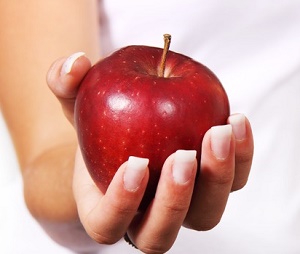 Masks from natural fruits moisturize and hydrates the skin, smooth stubborn wrinkles and fine lines on the face and help maintain beautiful, youthful glowing skin.
Apple Mask to Smooth Fine Lines
Soak a few slices of apple in warm milk for 15 minutes.Blend the soaked apple slices along with milk and a tbsp of honey until smooth.Apply a thick layer of this paste and wash off after 20 minutes.This mask makes lines less visible and gives your skin a wonderful luminosity.
Banana & Peach Mask for Instant Face Lift
Grind a few slices of banana, peach and a tbsp of oatmeal into a creamy paste.Spread the paste gently on your clean face and neck.After 20 minutes, remove the pack in an upward direction with cool water.This mask encourages cell renewal and keeps the surface of your skin soft and smooth.
Strawberry and Avocado Face Smoothing Mask
Blend 2 ripe strawberries with 4-5 papaya slices until smooth.Mix one egg yolk to this paste and apply.After 30 minutes, wash off with cool water.This face pack nourishes and tightens sagging skin, smooth facial lines and promotes youthful white radiance.