Roll up your sleeves and get ready to shrink that unsightly belly bulge and reveal a flat stomach in just 7 days by following these 10 fat-melting super effective tips.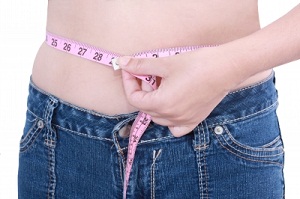 10 Tips to Reduce Stomach Fat Fast
1.Grapefruit essential oil not only smells great but also helps you get rid of excess abdominal fat and the unwanted toxins from your body.You can use this oil both internally and externally.
Internally – Mix 3 drops of grapefruit essential oil to a bottle of warm water and drink this water before every meal.It suppresses your appetite, flush out toxins and helps you get rid of belly fat.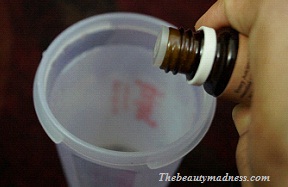 Externally – Add a few drops of grapefruit essential oil to a mixture of warm olive oil and mustard oil.Massage this oil for 15 minutes to get rid of excess abdominal fat.Do this at night 30 minutes before going to bed.
2.Sip two cups of hot lemon water daily.Just take a cup of hot water, add 1/4th a slice of freshly squeezed lemon juice, a pinch of pepper and drink this once in the morning and in the evening.Hot lemon water works as a natural bile thinner.Together the concoction of lemon and pepper help reduce cholesterol, cleanses the toxins out of your system, rejuvenate and re-energizes the liver and help you lose stomach fat fast, especially around the waistline.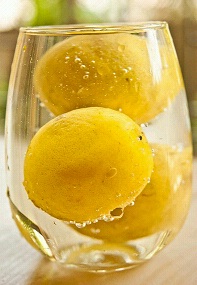 3.A very effective remedy to reduce stomach fat in 7 days is to have a cup of hot green tea and an apple every morning.Green tea and apple both are high in antioxidants that help reduce belly fat quickly by increasing the body's metabolism.This combination provides enough energy to replace one meal.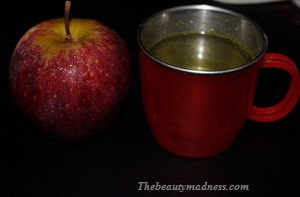 4.Without any exercise, you will never be able to make your belly flat and beautiful.Aim for 20 minutes of abdominal workouts every day.You can practice these below exercises daily to lose stomach fat in a week.
Half Leg Raise Exercise

– Lie flat on your back with your head and shoulders resting on the mat.Straighten your legs and point your toes forward.Place your hands under your butt.Raise your legs to the angle of 45 degrees with your body and hold for 5 seconds.Return your legs to the starting position.Do 15 to 20 reps.
Jack-Knife Crunches

– This stomach exercise mainly targets the fat around the middle.Lie flat on your back with your hands above your head and legs extended.Raise your hands toward your legs and raise your legs towards your chest.Hold for 5 seconds and then return to original position. Do 15 to 20 reps.
5.Incorporate low-fat yogurt into your daily diet to help you lose stomach fat fast.Yogurt is a belly-flattening food.It is exceptionally healthy and contains a rich array of beneficial nutrients.The healthy bacteria in yogurt maintain strong digestive health, support immune system, reduce bloating and gas that contribute to belly fat.
How to Enjoy It 
Take 1/2 cup of low-fat yogurt, add 1/4th cup of chopped apples, fresh strawberries and almonds.Finally sprinkle some cinnamon powder for that extra punch and enjoy it as an evening snack.
You can add 2 tbsp of fresh low-fat yogurt to a small bowl of salads containing a blend of cucumber, tomatoes, onions, chili and then topping it up with a little garlic powder, pepper and black salt.
6.Have a glass of fresh tomato juice for breakfast.Tomato has an outstanding antioxidant content that acts as a fat and cholesterol fighter.These gardens delights are low in calories, high in vitamin C, potassium and rich in dietary fiber.It suppresses your appetite for junk food, provides efficient energy and trims down your stomach fat.You must regularly have it for a week to shed that tummy flab.
7.Soup is healthy, delicious and free from unhealthy fats and calories.But the type of soup you eat makes a difference.Avoid cream-based and non-veg soups.Eating homemade vegetable soup is a good choice for weight loss and to get rid of stomach fat.Vegetables that help reduce stomach fat include spinach, cauliflower, carrot, cabbage, green beans, carrot, tomatoes, and lettuce.For anyone who has a keen aspiration to get a perfectly slim body without any stubborn belly fat then you must have a bowl of vegetable soup before lunch and dinner daily for 10 days.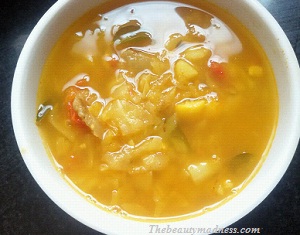 8.Always try to eat small portions throughout the day.Eat slowly and focus on healthy options.This aids in better digestion and helps you achieve a flat stomach.Have fruits and vegetables high in fiber, include lean protein to help you feel satisfied with fewer calories.
9.Mint tea is also very useful in reducing belly fat.Throw a handful of mint leaves in 2 cups of hot boiling water.Let it boil for a few minutes on a low flame and then filter the mint water and drink it hot.You can add 2 tsp of fresh lemon juice and 1/2 tsp of ginger paste to boost your fat-burning process.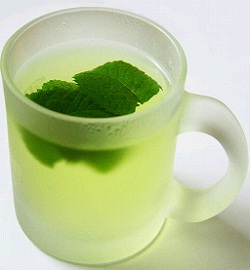 10.Oats are a healthy and nutritious choice for breakfast.They are crunchy, delicious, extremely low in calories and high in dietary fiber.Oats keep your heart healthy and hunger at bay, reduces cholesterol, maximizes fat burning and hence encourage a thin waistline.