How to Use Egg White For Face Whitening
Egg whites are the perfect food for your skin.They are surprisingly cheap and super effective.Egg white contains a protein that act as a natural moisturizer and skin softener.The healthy amount of vitamin A in its camouflage those unattractive wrinkles, fine lines naturally and improves the facial smoothness.Applying egg whites on your face on a weekly basis endows you with soft, fairer and lustrous skin tone.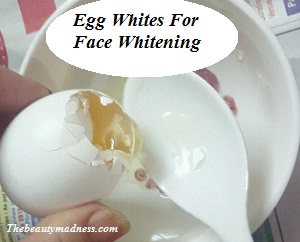 1st Method: For Face Whitening & Shining Complexion
This egg white face pack is perfect for those who wants to give a mini face lift at home.It improves the blood circulation to the face, stimulates your facial muscles, tightens your facial pores, improves the clarity, texture, and whitens the complexion naturally.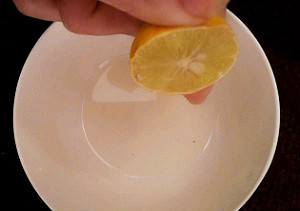 Place 2 raw egg whites into a bowl.
Add 2 tsp of lemon juice and 2 tbsp of olive oil.
Take a fork and mix it well.
Keep in the refrigerator for about 30 minutes.
Clean your face thoroughly with a cotton ball soaked in rose water.
Using a makeup brush, apply a single layer and then after 5 minutes apply another layer.
Leave on until the egg mask has dried completely.
Remove the pack in an upward direction and then wash off with cool water.
Apply a layer of moisturizer.
Benefits: Together lemon juice and egg whites lighten the color of your face, olive oil provides nourishment and moisturization.Use this egg mask twice in a week to get a naturally whiter skin.
2nd Method: For Clear, Whiter & Brighter Face
This egg white recipe is fantastic for dissolving away the grime, old skin cells, ugly tan, stubborn marks from the face and in promoting a clear, whiter and radiant face naturally.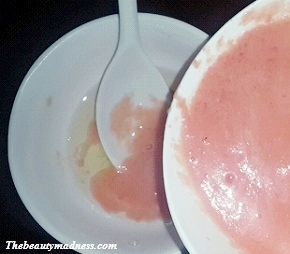 1.Take two raw egg whites in a small bowl.
2.Add 1/4th cup of fresh tomato juice.
3.Add a spoonful of multani mitti also known as Fuller's earth.
4.Mix it well and brush onto your face.Apply another layer and   leave to dry completely.
5.Wash off with cool water.
Benefits: Tomatoes contain lycopene, a powerful antioxidant that prevents sunburn and skin damage, the rich amount of vitamin c in tomatoes reduces sun spots, age spots, marks and thus promotes a crystal clear skin.The combination of multani mitti and egg whites buff away dead skin cells and impurities from the pores, leaving behind a smooth and fairer complexion.
3rd Method: For Even-Tone and Milky White Face
This egg white mask can drastically improve the color of your complexion and can give you an even colored skin tone in no time.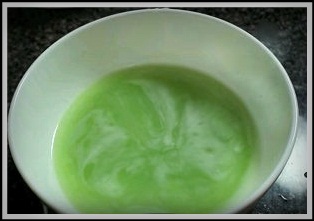 1.Pour one egg white into a bowl.
2.Add 4 tbsp of fresh cucumber juice, a spoonful of besan flour and 2 tbsp of cold milk.
3.Mix till you get a smooth texture.
4.Before applying the egg white pack, clean your face with a moist cotton ball.
5.Using a flat brush apply 2 thin layers.
6.After 25 minutes, wash off with cool water.
Benefits: Cucumber juice has a natural bleaching effect.It removes sun tan and brighten up your dull face.The astringent properties of cucumber juice help you get rid of pimples, acne, and blackheads.Milk work as a natural whitening cleanser and aids in the reduction of spots, hyperpigmentation, and discoloration.This is an ultimate egg pack for whitening the face.