5 Quick Beauty Tips To Remove Dark Under Eye Circles
Removes dark under eye circles, fades fine lines and keeps skin around the eye looking healthy, bright, youthful and vibrant with these 5 quick natural beauty tips.
Quick Beauty tips for Beautiful Eyes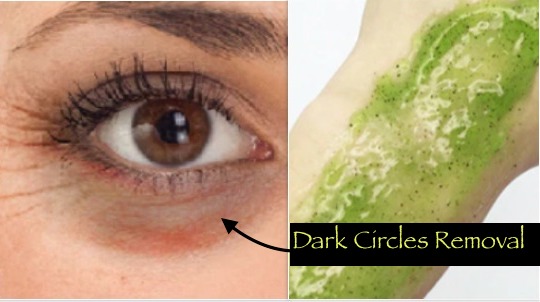 1.Mix a few drops of jojoba oil or sweet almond oil with a spoonful of cucumber gel.Tap under the eyes for removing puffiness and dark circles.
2.Tone the eye area with natural rose paste.Blend fresh rose petals with chilled rose water and apply to the undereye area.Let it rest for 10 minutes and then wipe off with a moist cotton ball.This remedy helps smooths the skin surrounding under-eye bags and lightens dark circles.
3.To reduce under eye dark circles, apply damp cotton pads made from chilled green tea.
4.To avoid dark circles, pigmentation and sun damage apply sunscreen to the eye region.You can also combine sunscreen with a little amount of vitamin c cream to boost the beauty of your eyes.
5.Have 20 minutes, shut eye to drain excess fluid, relax the under eye area and to fade dark circles.