Japanese women are known for their beautiful, smooth and spotless skin.Its because they follow a consistent skin care regimen and pamper their skin regularly with beauty masks & packs made with high quality ingredients.Here is one such great Japanese beauty mask that you can try for an amazing skin.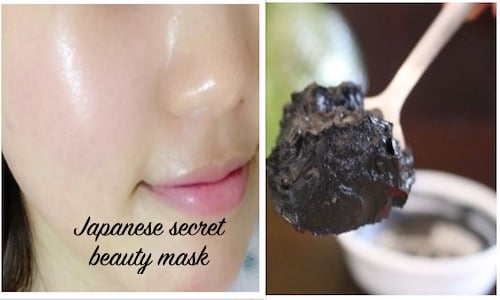 What this face mask actually do?
This face mask tightens the overall appearance of the skin and helps skin look firm, tight, spotless and poreless.
Ingredients you Need
1 teaspoon Bentonite clay
Bentonite clay draws out toxins from the skin, shrink your pores, prevents acne, pimples, improves skin tones and leave skin soft, smooth and beautiful.
1/2 teaspoon activated charcoal powder
Activated charcoal powder leaves your skin crystal clean, clear, fresh, tight and youthful.
2 teaspoons honey
Honey has anti-acne, anti-aging, skin repairing & skin glowing benefits.
2 teaspoons milk
Milk reduces skin damage, prevents sagging skin, promotes healthy & glowing skin.
3 drops of lavender essential oil
Lavender essential oil is full of antioxidants and it is anti-inflammatory and anti-bacterial.It improves blood circulation diminish fine lines and wrinkles and help restore natural skin tone.
Method and direction to use
Combine all the ingredients in a small bowl to achieve smooth consistency.Before applying this pack make sure your face is clean.Apply a thick layer of this paste and let it sit for 15 minutes.To remove the pack, wet your fingers and gently rub in a circular motion.Finally, rinse off with cool water and massage some vitamin e oil.
Benefits
This pack will instantly rejuvenate your dull, tired looking skin, tighten large facial pores, gives a healthy boost to your skin and will make your skin appear flawless, firm and younger.
Use this pack twice a week for best results.
tags: Japanese, Japanese beauty mask, secret mask, Japanese skin, beautiful skin, poreless skin, crystal clear skin