There is nothing better than pampering your skin, hair and body with natural ingredients.These DIY beauty treatments are free from irritating chemicals and toxic substances.They are highly nourishing, cleansing and fragrant to body and soul.
Reward yourself with these natural beauty treatments in the comfort of your own home, using ingredients right from your kitchen.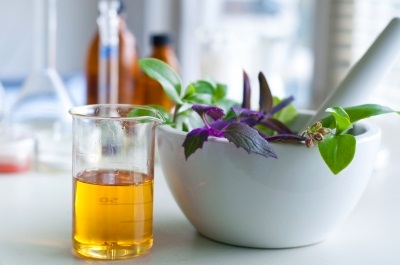 freedigitalphotos.net by Lemonade
1.Anti-Aging Wrinkle Cream
Cucumber, cheese and milk make an amazing anti-aging beauty cream.Place 1/4th cup of cheese, 4 tbsp of thick milk and 1/4th peeled cucumber in the blender.Process the ingredients to form a smooth creamy consistency.Apply every morning and night, for 10 minutes and then wipe off with lukewarm water.The regenerating and moisturizing properties of cheese and milk eliminates all imperfections and makes your skin supremely soft and smooth.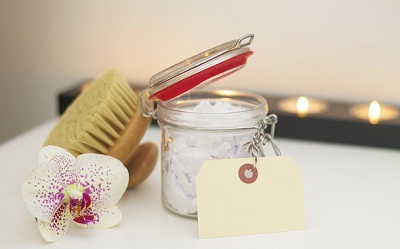 2.Dry Shampoo
Dry shampoo is an amazing on the go solution.It keeps your scalp clean, healthy and non-greasy plus it gives you tons of volume and shine.Combine 2 tsp of cornflour powder with a tbsp of baking soda.Place a small amount in your hands and rub it into your hair.Gently comb your hair to distribute the powder and to remove any excess.
3.Get Slim Figure 
Here is a great way to lose weight and get a fabulous figure.For 7 days have a glass of hot lemon water sweetened with a tsp of honey or maple syrup or jaggery and an apple for breakfast.It purifies the liver, boost energy and cut down fat accumulated in the body.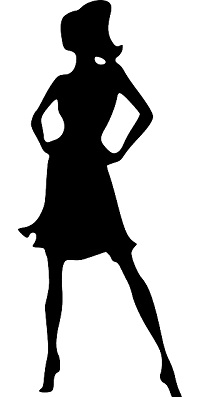 4.Dandruff-Free Hair
Are you sick of dandruff problems? Want to get rid of those itching white flakes on your scalp? Here is a remarkable home treatment.Grind a handful of fresh neem leaves by adding a little warm water, mix 1/2 squeezed lemon juice and 3 tbsp of coconut oil.Use this paste on your scalp and after 15 minutes, remove the pack by gently scrubbing in a circular motion.Neem's anti-bacterial and antifungal properties keep dandruff at bay, overcomes smelly hair and fights scalp infection.
5.Facial Bleach Cream
Lighten your facial hair and improve your skin color naturally with this powerful homemade beauty recipe.Take 3 tbsp of fresh pineapple juice, add 2 tbsp of lemon juice and 2 tsp of honey.Mix until you achieve the desired consistency.Clean your face with a cotton ball soaked in rose water.Apply this bleach cream on your face and after 15 minutes rinse off.Do this once in every 2 days in a week to see visible differences.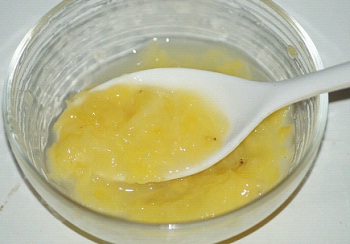 6.Fade Away Stretch Marks
Stretch marks are associated with pregnancy or a sudden weight gain or loss.Once stretch marks appear, it is difficult to remove them completely.However, there is a magical natural recipe to fade stretch marks to a great extent.Boil peeled sweet potato until soft.Blend this boiled potato together with 2 tbsp of lemon juice, 3 tbsp of almond oil and 1 large tbsp of honey until creamy.Apply a thick layer on stretch marks affected area.After 15 minutes rinse off.Repeat this for 2 weeks to get rid of it.
7.Grey Hair Coverage
Black tea is a very effective remedy for those suffering from gray hair.It is a wonderful way to color your hair at home without synthetic ingredients.Mix 1/2 cup of black tea water with 3 tbsp of dark coffee powder.Stir vigorously to blend and apply it all over your hair.After 20 minutes rinse it out with cool water followed by a conditioner.
8.Two-In-One Makeup Remover
Dissolve all traces of dirt, makeup residues and grime from the pores and rejuvenate your dull complexion with this natural make-up remover.Take half cup of lukewarm water, mix 2 tsp of lemon juice, 1 large tbsp of aloe vera gel and a few drops of orange essential oil.Wipe your face with this solution using a cotton pad.It keeps the skin clear, glowing and combat acne/pimples.
9.Lip Therapy for Rosy Pink Lips
It takes very little effort to have soft pink lips naturally.Mix 2 tbsp of ghee or butter with 1 tbsp of honey and 1 tbsp of beetroot juice.Refrigerate it in an airtight container.At night before bedtime gently rub this balm onto your lips.Follow this regularly for 2 weeks.This therapy will definitely turn your dark lips lustrous pink.
10.Instant Deodorant
Have you run out of underarm deodorant? Don't worry, here's a quick fix to it.Take 1/4th cup of cool water mix a tsp of baking soda and a few drops of lavender or grapefruit essential oil.Soak a cotton pad in this solution and dab it on your underarms.It's a perfect remedy for deodorizing smelly armpits and for controlling underarms sweating.
Also Read:
Tips to Get Lighter Skin Tone in a Week
Beauty Treatments for Dull & Dry Skin