Does your skin look terribly dry and dull? Does it lack moisture and glow? Then it's time to say "Goodbye" to dry, dull skin and "Hello" to a beautiful glowing skin.
A little effort and care towards dry, dull skin can give it an irresistible radiance and silky sheen.I have shared below some of the best skin-nourishing beauty recipes, intense hydration treatments, moisture boosting formulas and tips to reward you with the glossy bright skin that you have always dreamt off.
10 Amazing Natural Beauty Tips for Dry and Dull Skin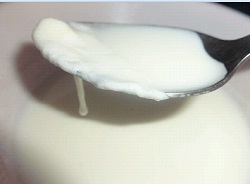 1.Take a spoonful of milk cream or the thick creamy top layer of the milk and massage it on the face and neck in a circular motion.Let it sit for 10 minutes and then wipe off with a cotton soaked in cool water.Milk is one of the perfect skin food for dry skin.The fat contained in milk cream intensely hydrates, moisturizes dry skin makes the skin feel smoother, silkier and plump.
2.DIY Almond Facial Mask to Repair Dry Skin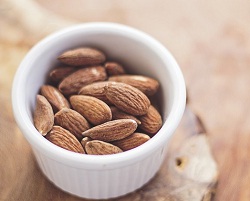 You Need
3 to 4 Almonds
1 Tbsp of Unsalted Butter
1 Tbsp of Thick Milk
Soak the almonds in water overnight.In the morning remove the brown cover and grind it with milk and melted butter.Simply apply this smooth paste and scrub off once it dries completely.It softens dry, aging lines and wrinkles, gives an amazing fairness, radiance, and smoothness.
3.Oil cleansing is one of the simple and effective beauty tips for dry skin.It cleanses skin without disturbing the natural skin's oils.All you need is a few drops of olive oil and coconut oil or sweet almond oil and a washcloth.
Pour 4 drops of olive oil and 2 drops of coconut oil or almond oil into your hand and massage it on your face for 3 to 4 minutes.
Soak the washcloth in hot water and squeeze to remove the excess water out.
Place the steaming washcloth over your face for 30 seconds or a minute (don't burn your face, make sure the water is not too hot) and then rub this washcloth on your face in a circular motion.
It pulls all type of makeup residue and toxic compounds from the skin pores while leaving it remarkably gorgeous and moisturized. This is one of the best beauty tips for dry and dull skin.
4.Moisturizing your skin regularly at night with Vitamin E-enriched products help maintains the moisture balance in the skin and keeps dry skin soft and healthy.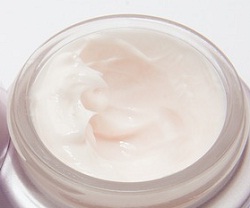 Follow these steps to reap the maximum moisturizing benefits.
Wash your face, neck, hands and feet with mild lukewarm water, pat dry with a soft towel.This opens the skin pores and allows easy penetration of moisture into the skin.
Mix few drops of rose water to your night moisturizing lotion or cream and massage it on your face, neck, arms, and feet.
In the morning, your skin looks super supple and glowing.
5.Deodorant soaps, shower gels or face cleansers pulls moisture away from your skin thus leaving it horribly dry and rough.Here is one effective post bath recipe for dry and dull skin.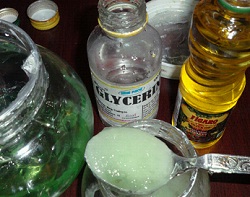 You Need
A Clean Empty Makeup Jar
Aloe Vera Gel
Olive Oil
Glycerin or Organic Coconut Oil (optional)
Combine 4 tbsp of aloe vera gel with 2 tsp of olive oil and 1 tbsp of glycerin or coconut oil.Pour this lotion into a container and keep it within easy reach.After bath immediately soak your skin with this homemade moisturizer and also rub a tiny amount on your face and neck.It protects against sun damage, provides ultimate moisture to intense dry skin and maintains fresh and glowing complexion.
6.Prepare a creamy natural exfoliating scrub cum mask by grinding 2 teaspoons of oatmeal with a tbsp of honey and a tbsp of curd into a smooth paste.Apply it on the face and neck and after it dries completely remove by scrubbing with your wet fingers.The mineral-rich oatmeal fades away your dullness and dryness, the natural moisturizers such as honey moisturizes and nourishes skin and curd brighten your dull complexion.Use this mask once every 4 days to get smooth skin without losing moisture.
7.Honey is a natural moisturizer and a skin-softening agent.Dab some honey onto the dry areas of your skin with a cotton.Leave for 10 minutes and then wash off.Honey cleanses and moisturizes dry skin and makes the skin appear softer and youthful.The antioxidants in honey soften premature fine lines and wrinkles caused by lack of moisture in the skin.
8.Harsh weather makes dry skin appear dull and flaky.Here are some of the most powerful fruit face packs to relieve dryness and overcome dull complexion.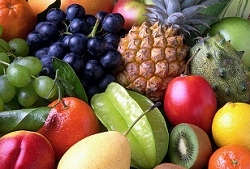 Banana Face Pack – Mash a small fully-riped banana, add 1 tbsp of honey and then massage your face and neck in a circular motion.Leave for 10 minutes and then wash off.It is one the best homemade beauty tips for dry and dull skin.It leaves skin temptingly gorgeous and soft.
Papaya Face Pack – It is as ideal fruit for dull skin.It not only adds brightness and clarity to the skin but also repairs and moisturizes dry skin.Mix 2 tbsp of papaya paste with 1 tsp of milk cream and a tsp of multani mitti(Fuller's earth).Apply a thick layer and wash off after 15 minutes.
Avocado Face Pack – Avocado is a wonder fruit for dry skin.The nutrients, Vitamin A, E and antioxidants leave the dry skin feeling silky and soothed.Simply mash 2 scoops of avocado pulp, mix 1 tbsp of honey and 1 tsp of rose water.Apply it on your face and neck.Leave for 15 minutes and then wash off with lukewarm water.
9.Dry skin looks dehydrated and dull in summer.Here is a simple face pack to retain the oil in the skin and brighten up the dull complexion.You need an egg yolk and a tsp of glycerin.Mix it well and using a soft brush cover your face and neck, wait until the pack tightens and then wash off with cool water.Egg yolk is rich in fats and proteins which keep the skin soft, moisturized and rejuvenated.This pack gives an amazing sheen and radiance to your dull, dry face.
10.Sugar is a great natural exfoliant for dry skin.It conditions, smoothes and moisturizes the skin.You can choose the white granulated sugar or the brown sugar to exfoliate skin.Simply dissolve 3 tsp of sugar with warm milk and apply it on your face, neck and hand.Once it dries completely, remove the pack by scrubbing in a circular motion.Wash off with lukewarm water.
Also Read Some of the Beauty Posts to Revive Dry and Dull Skin
Honey Moisturizing Face Packs for Dry Skin
Beauty Face Washes for Dry Skin
Banana Face Packs to Moisturize Dry Skin