Are you wondering how to get lustrous, voluminous and gorgeous hair overnight? Then here's the solution "Homemade Egg Shampoo".
Excessive exposure to traffic pollution, sun and dust without proper protection leaves your hair thin, dull and lusterless. Homemade natural egg shampoo is a great way to boost hair volume, add instant shine and revitalize dry, damaged hair.Egg intensifies the beauty of your hair.It has multiple benefits for both scalp and hair.The protein contained in egg white speeds up hair growth, the essential minerals nourishes hair follicles and delivers gorgeous shine, softness and volume to hair.Find out how to prepare this egg shampoo for instant shine and volume.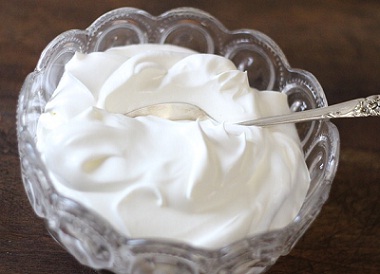 Ingredients You Need to Prepare this Natural Egg Shampoo
Egg White – It contains approximately 40 different proteins, minerals and vitamins that are essential for healthy, glossy and voluminous hair.
Olive Oil – It's a natural hair conditioner, it promotes soft and shiny hair.The antioxidants prevent hair damage and boost circulation.
Almond Oil – It is a rich source of vitamin A, E, minerals, oleic acid and linoleic acid that nourishes and revitalizes damaged hair and helps in hair growth.
Apple Cider Vinegar – It function as a natural hair glossing conditioner.It has the ability to smooth rough hair cuticles, impart instant shine and prevents breakage.
Note: If you don't have apple cider vinegar in your home then you can substitute lemon juice for the vinegar, which performs the same function.
Shampoo – Use any natural sulphate-free shampoo of your choice.
Method to Prepare Egg Shampoo
– Take 2 eggs and separate the egg yolks from the egg whites.
– Whip egg whites and then mix 2 tbsp of olive oil, 1 tsp of sweet almond oil, 1 tsp of apple cider vinegar and 2 tbsp of shampoo.
– Combine all the ingredients well.
Direction to Use
Wet your hair with lukewarm water to open the hair follicles and allow the goodness of this egg shampoo penetrate deep into the hair follicles.Start by lathering your hair from roots to tip.Gently massage your scalp in a circular motions for 2 minutes, apply some more and leave for 3 minutes.Wash your hair thoroughly with cool water.Massage some conditioner starting from the mid-length to the ends of your hair and after 2 minutes rinse off with cool water.You hair looks super silky, bouncy and voluminous.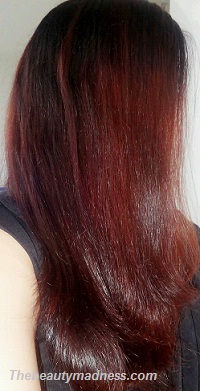 Benefits of Using this Homemade Natural Egg Shampoo
This homemade egg shampoo is rich in protein that strengthen hair and helps in hair growth.It makes the hair appears bouncy and silky.Olive oil deep moisturizes the scalp and prevent breakage.The high levels of polyphenols and a lot of vitamin E present in olive oil, super moisturizes dry hair, smoothes out rough and frizzy hair and protects the scalp against dandruff and dryness.The fatty acid and vitamin E in almond oil keeps your hair healthy and bestows beautiful shine.Apple cider vinegar boosts volume and shine, prevents greasy hair and improves hair texture.Use this egg shampoo once in a week for best results.
Also Read:
6 Magic Ingredients for Instant Shine
Homemade Hair Conditioners for Instant Shine & Volume