Curd is an ideal food for the summer.The nutritional value of curd is astounding!It is comprised of essential proteins, carbohydrates, fats, vitamin A, vitamin B-12, calcium, sodium, potassium, magnesium and a significant amount of water that keeps your body healthy, cool, and hydrated in summer and your skin and hair beautiful.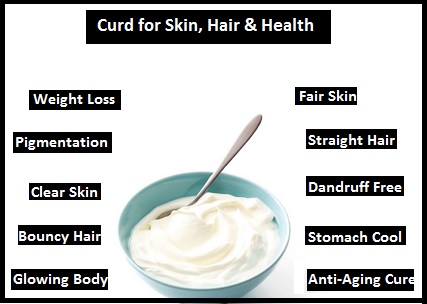 Let's find out how to use this cooling ingredient for the skin and hair beautifying process and for combating the common summer health problems.  
     The Magic of Curd For Skin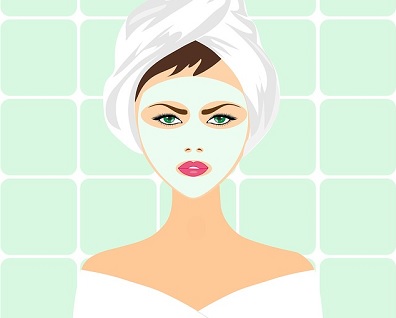 Fair Skin – Summer steals away the natural color of your face.In order to keep your skin healthy and fairer in summer, daily massage a paste of chilled curd and aloe vera gel for 5 to 7 minutes in an upward circular motion.If you have a dry skin, mix 2 tbsp of sweet almond oil to this paste and then use.This is an easy and effective skin whitening solution for all skin types.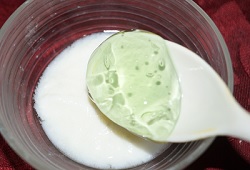 Remove Sun Tan & Sun Rash – Sour chilled curd is an excellent remedy to soothe sun rash skin and to remove layers of tan.Take 1/4 th cup of curd mix 4 tbsp of cucumber juice and 2 tbsp of gram flour and apply onto the affected sun tanned areas.After 15 minutes wash off with cool water.The lactic acid in curd lightens and exfoliates the sun tanned skin.
Clear Spotless Skin – Curd is a skin purifier.It prevents blemishes, pimple, spots and other skin infections.A simple way to get clear, flawless skin is to daily massage your skin with a mixture of a tbsp of curd mix with a tsp of honey and a pinch of turmeric.Place in the refrigerator and use this chilled.Follow this regularly for 10 minutes before taking a bath.In a week, you will discover bright, clear and luminous skin.
Reduce Pigmentation – Pigmentation affects the appearance of your face.It is caused by irregularities in the skin's melanin production.Sour curd is the ultimate home remedy for this problem.Blend 4 tbsp of curd with some fresh lemon juice and 2 tbsp of olive oil until smooth.Put this pack in the refrigerator for 2 hours.Apply a thick layer of this chilled paste.Wash off after 20 minutes.Use it every alternate day for up to 2 weeks to remove those stubborn pigmentation spots completely.
Smooth Glowing Hands & Legs – Your hands and legs are equally important as your face.To get smooth, glowing hands and legs in summer follow this simple home remedy.Put fresh orange peels, 1/4 th cup of curd and 2 tbsp of sugar into the blender. Apply and leave on till it dries completely.Remove the pack by rubbing and then wash off with cool water.Orange peel and curd boost skin glow, sugar exfoliates and moisturizes the skin thus leaving it smooth and radiant.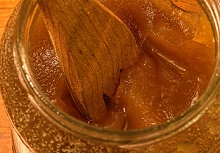 Premature Anti-Aging Remedy – Prolonged sun exposure causes wrinkles and fine lines.The harmful UV rays accelerate the skin's aging process.Massaging your skin daily with a blend of curd, olive oil, and milk cream for 5 minutes will leave your skin smooth and youthful.
Treat Dark Circles & Crow's Feet – Exposure to the harmful UV rays increases the melanin production around the eyes and causes dark circles and crow's feet.Massaging chilled curd and ripe papaya paste for 5 minutes can help you get rid of these problems.
    The Magic of Curd for Hair
Soft, Glossy & Straight Hair – curd is a natural hair conditioner for summer.It brings amazing softness and shine into the hair. Take 1/4th cup of curd mix a 2 tbsp of honey and cover your hair with this mixture thoroughly starting from the hair roots to the tip.Rinse off with cool water after 10 minutes.The lactic acid in curd smooth cuticles and softens the hair.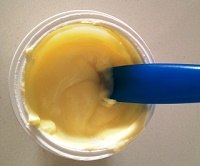 Remove Dandruff – Summer causes oily scalp and dandruff.Try this easy recipe to get rid of it.Take a handful of neem leaves or neem powder make a smooth paste by adding 1/4th cup of sour curd and a pinch of baking soda. To apply, divide your hair into small sections and massage this paste to the hair.After 20 minutes, wash off with a mild shampoo and conditioner.This pack thoroughly removes itchy dandruff and leaves the scalp clear, cool and refreshed.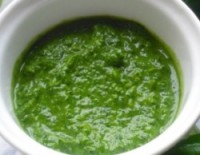 Bouncy & Volume Hair – Hair appears greasy and stiff during summer.To solve this problem apply a paste of curd mixed with one egg, 3 tbsp of methi powder and 1/2 freshly squeezed lemon juice.After 15 minutes, wash off with a shampoo and conditioner. This pack rejuvenates the hair and leaves the hair fuller and bouncy.
  The Magic of Curd for Health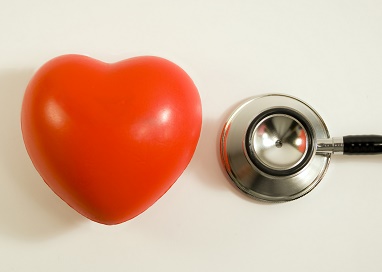 Weight Loss – Curd serves as an excellent weight loss aid in summer.Curd contains calcium that regulates cortisol and thus prevents hypertension, obesity, and cholesterol.Take 1/4th cup of curd, mix 1 cup of chilled water, 1/2 tsp of ginger paste, a tbsp of honey, 1/2 tsp of black salt and 1/4th tsp of cinnamon powder.Enjoy this tasty weight loss drink in summer.
Relieve Constipation, Indigestion & Acidity – These are some of the common health problems that we face during the summer.To get relief from these problems have this delicious fresh mint-curd juice.Blend 1/2 cup of curd, 1 cup of water, 5-6 fresh mint leaves, 1/2 tsp of black salt and 2 ice cubes.Drink this chilled.Curd improves your digestive system and the friendly bacteria found in curd ease constipation.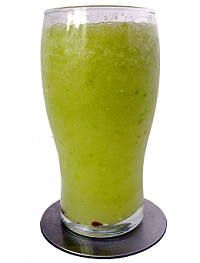 Reduce Body Heat – Having chilled curd is one of the easiest ways to eliminate body heat and keep stomach cool in summer.In a small bowl, combine 1/4th cup of chilled curd with some chopped cucumber, tomatoes, and mint leaves, sprinkle some black salt and enjoy this refreshing cooling salad.
Boost Energy & Prevent Tiredness – The scorching summer heat dehydrates your body and makes you feel tired or lethargic.Curd boost your energy and stamina because it has proteins, vitamin A, vitamin B-12, healthy fat and a good amount of sodium, potassium, calcium, and magnesium.Simply mix 3 tbsp of curd, a tbsp of sugar or honey to a cup of cold water and drink for an instant energy.