Get soft, radiant and fairer skin instantly with homemade skin whitening cream mask.This miraculous skin care recipe contains the extracts of skin lightening agents and natural ingredients that work together to whiten your skin complexion and lighten stubborn dark marks and spots.
This mask is specifically designed for those who have been suffering from rough, dull, dark and uneven skin tone.Try it twice in a week to see visible results.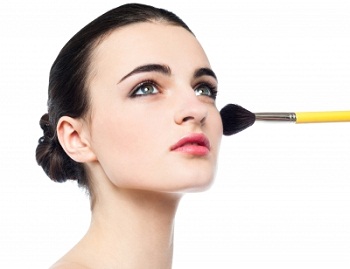 Image courtesy by StockImages at FreeDigitalPhotos.net
8 Benefits of using this Homemade Skin Whitening Cream Mask
1.It lightens dark patches and even out skin complexion.
2.It controls the formation of pimples and acne.
3.It lightens stubborn dark spots and marks.
4.Tightens and firms loose sagging skin and prevent premature aging.
5.Leaves skin soft and smooth by eliminating dead skin cells on the surface.
6.Minimizes size of large pores.
7.It protects the skin from sun damage and prevents discoloration.
8.It reduces melanin production and makes skin lighter and brighter.
Ingredients you Need
Wheat Grass – Packed with skin benefiting minerals and vitamins A, C, and E, it cures acne and lightens dark marks.
Lemon Grass or Dry Lemon Peels – Antibacterial and antimicrobial properties help alleviate different skin problems and tightens skin pores.
Egg White – Proteins and vitamins smooth wrinkles and gives you a youthful glow.
Glycerin – Moisturize and softens the skin.
Corn Starch Powder – Oil-absorbing and skin whitening properties gives naturally fairer and flawless complexion.
Method to Prepare this Skin Whitening Cream Mask
Bring half cup of filtered water to boil.Add 1/4 th cup of chopped lemon grass and wheat grass leaves.Let it simmer for 5 minutes on a low flame.Remove from heat and let the herbs infuse for 30 minutes.Filter the infused water into a bowl and mix 2 tbsp of cornstarch powder, 2 tbsp of glycerin and 1 large egg white.Blend until you obtain a creamy consistency.
Direction to Use 
Rinse you face with lukewarm water and apply 2 layer of this creamy paste on face and neck.Let it dry completely and then remove the pack in an upward direction using a washcloth soaked in cold water and then massage an ice cube.
For best results use this skin whitening mask twice in a week.