Looking for the perfect homemade toner for your skin? Toners are the essential part of your daily skin care routine.It is intended to be used after cleansing your skin with a face wash or a bar soap, to remove any unattended make-up residues and surface impurities, to balance the pH levels in the skin and to brighten and reinvigorate the face.Your skin needs a natural toner based on the skin conditions and type.The right toner can give your skin what it wants to look radiant, fresh, clear and glowing.
I have shared 2 to 3 homemade toners recipes for each skin condition and type making it easier to select the one based on your availability and which you can easily make it right now.
1.Homemade Toners For Oily Skin
Oily skin suffers from large pores and pimples.Through the day, the skin accumulates harmful dirt and impurities making it appear greasy and darker.
Here are the 2 wonderful natural toners for oily skin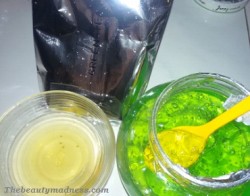 Take 1/4th cup of lukewarm water, dissolve 1 tbsp of baking soda and 2 tbsp of rose water.Soak a cotton ball and wipe your skin thoroughly.Repeat for 2 times in a day for bright, clear and oil-free glow.
Mix 2 tbsp of aloe vera gel to 1/4 th cup of green tea water and wipe your skin thoroughly using a cotton ball.Green tea water regulates excess sebum production in the skin and leaves skin fresh, clean and clear.
2.Homemade Toners for Dry Skin
Dry skin loses moisture fast and appears tight, rough and dry.This type of skin is more likely to show wrinkles and fine lines.It needs toner that cleanse, hydrates and fills moisture back into the skin.
Here are the 2 easy homemade toners for dry skin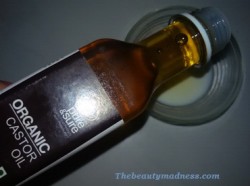 Mix together one tbsp glycerin with 2 tbsp of rose water and using a cotton pad wipe the skin.Do this daily twice in a day for baby soft and smooth skin.
Coconut milk is a superb moisturizer and toner for dry skin.Take 1/4 th cup of coconut milk and dissolve 2 tsp of castor oil.Moist a cotton with this solution and wipe your skin completely.It lightens skin color and offers super soft and supple skin.
3.Homemade Herbal Toners for Pigmented Skin
The overproduction of melanin in the skin results in spotty and patchy appearance.These toners inhibit melanin production and treat skin pigmentation.
Here are the 2 herbal toners for pigmented skin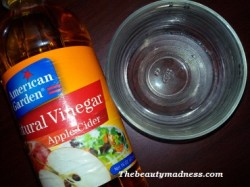 Curd also known as yogurt is the best toner to remove skin pigmentation.Simply mix a tbsp of rose water to a tsp of cold curd and wipe your face, it gives an even skin tone and bless the skin with a radiant glow.
Mix a tbsp of apple cider vinegar with 2 tbsp of rose water and wipe your face.ACV detoxifies the skin and eliminates discoloration and pigmentation.
4.Homemade Toners for Sensitive Skin
Sensitive skin suffers from inflammation, redness and irritation.Their skin is extremely delicate and any use of harsh ingredients can cause rashes.This skin needs toners made up with moisturizing and soothing ingredients.
Here are the 2 amazing natural toners for sensitive skin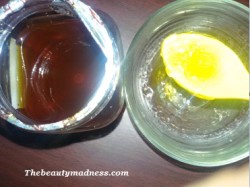 Take half cup of cold water, dissolve 2 tsp of aloe vera gel and 2 tsp of honey.Soak a cotton and wipe your skin completely.Do this twice in a day for soft, smooth and glowing skin.
Mix 2 tbsp of cold milk with a tbsp of rose water and with a cotton wool wipe your face and neck.It soothes and comforts sensitive skin and imparts a natural white glow.
5.Homemade Natural Toners for Tanned Skin
The damaging UV rays makes the skin appear uneven, patchy and discolored.If you have a bad suntan and want to get rid of it fast then here is the fix.
Here are the 3 effective natural toners to remove sun tan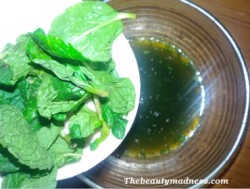 Mint juice is a refreshing and cooling toner to remove suntan fast.Mix the mint juice with a little rose water and with a cotton ball wipe your face and on to the affected areas to remove tan.
Combine 2 tbsp of coconut water a tsp of lemon juice and using a cotton wool wipe your face and neck.Do this twice in a day for best results.
Raw milk is also beneficial in eliminating sun rash and tan.Soak a cotton ball in cold milk and wipe the affected area.Let it sit for 2 minutes and then wash it off with cool water.
6.Natural Toners to Control Acne & Pimples
Pimple and acne are caused when the pores get clogged with excess oil, dead skin cells, bacteria and other debris. These natural toners regulate excess oil and fight bacteria causing pimples and acne.
Here are the 2 natural homemade skin toners to fight pimples and acne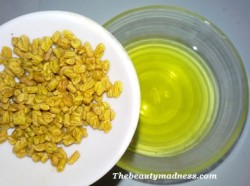 Crush a few tulsi leaves and add into a half cup of hot water.Stir well and then filter it into a separate bowl.Mix a tbsp of aloe vera gel and then using a cotton ball wipe the face.Repeat this for two times in a day.It controls acne and pimples.
Methi seeds (fenugreek seeds) water is a powerful toner for curing pimples and acne.Wash a handful of methi seeds and then boil in a cup of hot water.Filter the water and wipe using a soft cotton.
7.Homemade Facial Toners for Lightening Skin
To lighten your skin, you don't have to spend large money on buying skin whitening cream or lotions.You can easily achieve this at home with simple ingredients present in your kitchen right now.
Here are the 2 fantastic skin toners to lighten skin tone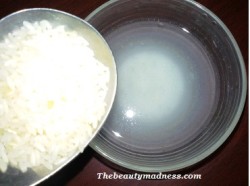 Take 1/4 th cup of cold rice water and mix 2 tsp of lemon juice.Using a soft cotton wipe the skin thoroughly. Rice water is rich in vitamins and minerals that leave skin fairer and crystal clear.
Another easy homemade toner to lighten skin is cucumber juice.Take 2 tbsp of cucumber juice and mix 3 tsp of rose water.Moist a cotton with this solution and cleanse your skin.Do this once in the morning.
8.Easy Homemade Toners for Glowing Skin
Dust, dirt and sun steal away your skin natural glow leaving it dull and lifeless.To get the glow back, your skin needs to be toned regularly with a homemade skin toner.
Here are the 2 skin toners for glowing skin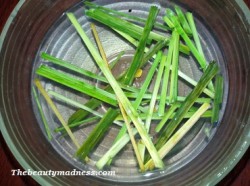 Chop 2 to 3 lemon grass stems.Bring a cup of water to a boil and then add the chopped lemon grass.Filter and mix a tsp of honey to this lemon grass water.Wipe your face with this aromatic and refreshing toner.
Reveal flawless and spotless skin with the homemade lemon and turmeric toner.Take 1/4 th cup of warm water and dissolve a tsp of turmeric and 3 tsp of lemon juice.Wipe your face with this miracle skin toner.
9.Homemade Skin Toners for Pinkish Glow
Have you ever wished to have a clear, healthy and pinkish glowing skin?.then look no further just check out these skin toners.
Here are the 2 homemade toners for pinkish glow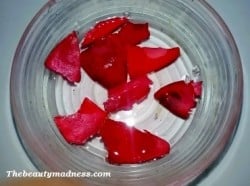 Boil fresh red rose petals in a glass of water.Leave it to cool.Place it in the refrigerator for 1 hour.Soak a soft cotton ball and wipe your face and neck completely.Follow this 2 times in a day once in the morning and after removing the makeup at night.It refines the pores, tones the skin and imparts a fresh pinkish glow.
Take some grated beetroot and squeeze to get the juice out.Mix a tbsp of beetroot juice to 2 tbsp of milk and with the help of a cotton pad cleanse the skin.It bestows a healthy pink skin tone.
10.Homemade Ayurvedic Toners for Dark Spots
Dark spots give the skin an uneven and rough look.These painless stubborn dark spots doesn't fade away easily.But don't worry! these two ayurvedic toners recipes that I have shared below works miracles on dark spots.
Here are the 2 ayurvedic homemade toners to remove dark spots
Boil a handful of neem leaves in a glass of water until the water reduces to half.Filter the water into a separate bowl and mix 2 tsp of honey.Soak a cotton ball and wipe the skin completely.Repeat for 2 times in a day.In just 1 week, it diminishes the appearance of dark spots and improves the texture and clarity of the skin.
Pure Coconut water is a natural ayurvedic toner for your skin.The antioxidants, lauric acid, and cytokines present in coconut water removes dark marks and spots and leaves skin flawless.Just wipe your face with fresh coconut water.