You have tried almost everything starting from fancy creams to whitening pills but nothing works and your skin still looks dull, dark and discolored, then follow these miraculous tips to get a clear, naturally fairer and 2 shades lighter skin tone in a week.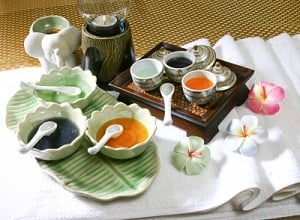 Image courtesy of John Kasawa at FreeDigitalPhotos.net
15 Natural Tips to Get Lighter Skin Tone in a Week
1.Daily massage your face with a combination of 2 tbsp of olive oil and a tsp of honey for 2 to 3 minutes and then wipe off with lukewarm water.This home remedy leaves the complexion fairer and smoother.An ideal home remedy for a dry and sensitive skin.If you have an oily skin then you can mix few drops of lemon juice and use it.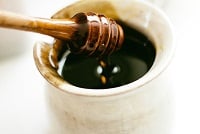 2.Skin lightening Pack: To get even, clear and lighter skin tone, prepare a face pack by mixing 2 tsp of licorice powder with warm milk for a dry skin or sensitive skin and 2 tsp of curd for an oily or combination skin.Apply a thick layer and after 20 minutes gently remove the pack by rubbing in a circular motion.Wash off with cool water.It cures tan, discolored patches and imparts a naturally lighter and fairer complexion.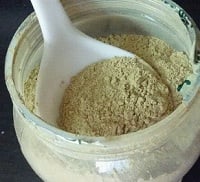 3.Boil lemon peels in water and steam face.Do this for 2 minutes and then wipe your face with a soft wet towel.It opens up the pores, clear all the dirt and the good amount of vitamin C contained in lemon peels enhances the color of your skin.
4.Daily drink a glass of fresh tomato juice or orange juice to get naturally fair, clear and lighter skin tone.Both of these foods are loaded with vitamin C that has a wonderful whitening effect on the skin.
5.Spraying cold rose water on the face enhances the color and softness of the skin.It leaves skin refreshingly fresh, clear and also prevents pigmentation.You can use this tip anytime of the day for gorgeous skin.
Quick Video: How to do Skin Lightening Facial For Lighter & Brighter Skin in 20 Mins
6.Give a Face massage: Melt some unsalted butter, add 2 tbsp of ripe banana paste and 1 tsp of honey, massage this mixture all over your face for 2 minutes.Remove the pack with a wet cloth soaked in warm water.This tip works best for a dry and sensitive skin.You can also use this recipe on small kids to improve their complexion and texture.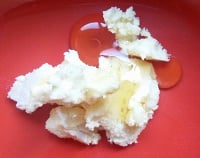 7.Every alternate day exfoliate your skin by combining 2 tsp of rice powder mixed with coconut oil.You can rub this mixture on your hands and legs to get rid of tan and improve skin color.
8.Calamine powder is a great home remedy for lightening skin. Combine 2 tbsp of calamine powder with 1 tbsp of honey and 3 tbsp of rose water.Apply and wash off after 15 minutes.You can also use it on the body to lighten the skin.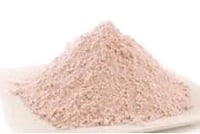 9.Grind fresh orange peels with cold milk and apply on your face and neck to get brilliant skin brightening results.You can also mix a tsp of honey to lighten pigmentation marks and to help unveil soft shining skin tone.Use it twice in a week for lighter skin naturally.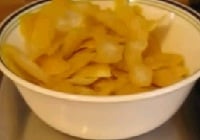 10.For a parlor like glow, try this natural fairness treatment.Mix 2 tsp of aloe vera gel with 1/2 tsp of turmeric and 1 tbsp of honey.Mix it well and apply.After 15 minutes, wipe off with a cotton ball soaked in chilled milk and then rinse off with cool water.It enhances your skin complexion and elasticity.This is a powerful way to get lighter skin tone in a week.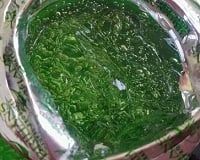 11.Try this herbal fairness face pack to get 2 shades lighter skin tone.Blend peeled cucumber slices into a smooth paste.Add a little bit of sandalwood powder and a tbsp of lemon juice.Apply on your face and rinse off after 15 minutes.This formulation gives a terrific glow to your skin and helps you achieve a lighter skin tone fast.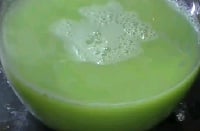 12.Tone your skin twice in a day: Simply soak a cotton pad in a solution of equal parts of apple cider vinegar and rose water and cleanse your skin thoroughly.After 2 minutes rinse off.The acidic content in ACV eliminates the impurities and dead skin cells thus leaving it clear and flawless.Rose water brightens the complexion and softens skin.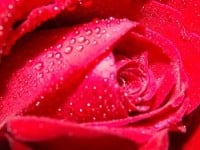 13.Skin Whitening Pack: Try the mixture of 2 tsp of corn flour powder and 1 egg white on your face to lighten your skin tone dramatically.Oily or acne prone skin can add fresh lemon juice for great results.
14.Once or twice in a week use this natural facial bleach pack to lighten skin.Blend 2 tsp of orange peel powder or lemon peel powder with a tsp of baking soda, 1 tsp of honey and 2 tsp of lemon juice into a smooth creamy paste.This remedy bleaches facial hair, removes pigmentation and gives an impeccable glow.
Watch out this Quick Video: How to Whiten Skin with Lemon
15.Combine 1 tbsp of barley flour with 2 tsp of fuller's earth and enough rose water to bring to a creamy consistency.Apply this mask for 20 minutes and then wash off.It helps you get rid of all sorts of skin problems, makes your skin visibly lighter and charming.
Few other Important Tips
– A regular 7 to 8 hours of sleeping is required to bring out the inner glow.
– You must drink plenty of water for healthy, hydrated and radiant skin.Drink at least 3 to 4 liters of water in a day.
– Moisturize your skin two times in a day.You can add a few drops of sweet almond oil or olive oil to your daily moisturizer and use it.
– When you step out from home, carry sunglasses, cap, scarf or stole to protect your skin from sun, dirt and pollution.
Read More Here:
Intense Skin Whitening Cream Mask
Multani Mitti Face Packs for White Glow