Find out how you can transform your extremely curly, coarse and rebellious hair into a beautiful shine and straight hair without any heat or chemical irritants.
Follow any of these remedies religiously to keep frizz under control and to reward you with natural-looking straight hair with an incredible smoothness and shine.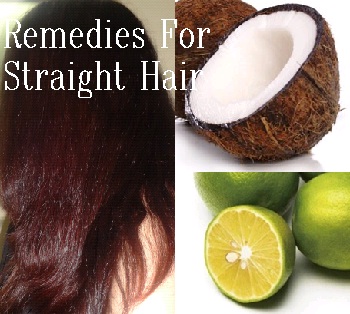 10 Home Remedies to Get Straight Hair Naturally
1.The concoction of coconut milk cream and lemon juice works as a natural hair straightener.In a small bowl, whip 1/2 cup of coconut milk cream with 1/2 freshly squeezed lemon juice.Apply this smoothing cream onto your hair and scalp.Let it sit for about 15 minutes and then rinse with cool water.This natural remedy brings back life and shine to your hair.Follow this twice in a week to get naturally straight hair.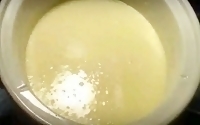 2.Argan oil is a miracle hair oil for dull, stubborn, rough and curly hair.The high quantity of vitamin E, bio-active nutrients and antioxidants found in argan oil help tames frizzy hair, makes hair more manageable, promotes glossy and straight hair.Take a liberal amount of oil and massage onto the scalp, hair and tips.Use this as an overnight hair mask and in the morning rinse with a mild shampoo and conditioner.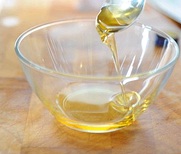 3.Keratin-Rich Hair Straightening Pack – In a small bowl whip 2 egg yolks, 2 tsp of aloe vera gel and 4 tbsp of vegetable sunflower oil.Spread this mixture evenly on the roots and hair.Cover your head with a shower cap or plastic wrap and leave on for 15 minutes.Rinse off with a mild shampoo and conditioner.The moisturizing properties and hair strengthening keratin protein in eggs deeply nourishes and repairs curly hair, makes hair shiny and has a natural straightening and smoothing effect.
4.The blend of castor oil and honey is another exceptional home remedy to get straight hair naturally.Simply mix castor oil and honey in the ratio of 2:1 and massage it into your hair, onto the scalp and tips.Comb your hair straight down with a wide comb. Leave for 1 hour and then wash off with a mild conditioner.It leaves your hair stunningly gorgeous, sleek and smooth.
5.Curly hair requires a lot of moisture to prevent tangles and frizz.In order to avoid this, use a natural hair softening and straightening spray.Mix 1 tbsp of aloe vera gel, 1 tsp of glycerin, 1 tsp of coconut oil to a cup of cool water.Keep this solution in a spray bottle and lightly spray after washing your hair.
6.For a brilliant shine and remarkably soft, straight hair try this deep moisturizing and conditioning hair mask.Take 2 small scoops of shea butter, add 3 tbsp of sweet almond oil and mix well.Massage onto the scalp and hair for a few minutes.Leave on for 1 hour and then wash off cool water followed by a mild conditioner.Rich in vitamin E and fatty acids it incredibly nourishes curly, dry hair and gives a beautiful silky straight hair.Use this hair mask twice in a week to make curly hair straight naturally.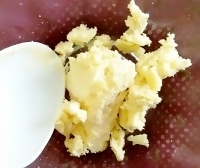 7.Flaxseed gel is one of the best natural treatments to smooth out frizzy curls and get shinier straighter hair.Boil 2 tsp of flax seeds in 2 cups of water on a low flame.Once you obtain a gel-like consistency, remove from heat and filter the gel into a separate bowl.Mix 2 tsp of honey to this flaxseed gel and massage it onto your scalp and hair.Use a wide tooth comb to evenly distribute the gel and make sure to comb it straight down.Leave on for 15 minutes and then wash off with a mild conditioner.
A Quick Video on How to Get Straight Hair Naturally in 15 Minutes
8.Banana mask is an effective hair straightening remedy for curly, unruly hair.Place a fully ripe banana into the blender, add 1/4th cup of cold milk and 4 tbsp of organic coconut oil, blend until you obtain a smooth consistency.Apply this hair mask and wrap it with a shower cap.Let it sit for 20 minutes and then wash off with cool water.It leaves your hair superbly straight, silky and lustrous.
9.As your final rinse after shampooing and conditioning your hair, wash your hair with diluted apple cider vinegar.Fill half mug with cold water, mix 3 to 4 cap-full off apple cider vinegar.Use this solution to rinse your hair.Your hair looks super smooth, extremely glossy and straight.
10.Milk, Honey and Olive Oil Super Hydrating and Straightening Mask – This is one of the best and easiest ways to straighten out hair.Take 1/2 cup of thick milk, mix 4 tbsp of honey and 2 tbsp of olive oil.Mix well till the concoction is uniform in texture.Apply to the hair and scalp.Cover with a plastic cap to prevent the liquid from dripping.Leave on for 30 minutes before washing your hair with a mild conditioner.