5 Natural Hair Mask Recipes for Silky Soft Hair
Soft silky hair not only looks healthy, but also boosts your confidence and improves your overall appearance.But getting this dream hair is not easy.It requires special care and regular maintenance.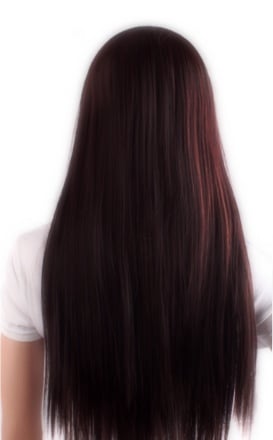 Homemade hair masks are an affordable and natural way to pamper, condition and nourish your hair, to restore a natural shine and to keep your tresses soft and silky.
Today I will share my tested DIY methods of getting soft, silky and gorgeous hair at home.
1.Oats Nourishing Hair Mask For Silky Soft Hair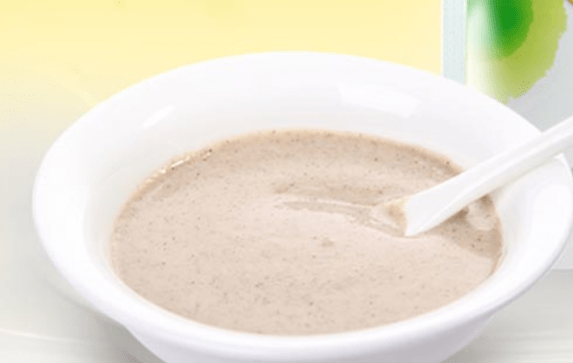 Oats are one of the best nourishing ingredients for your hair.It works as a natural hair moisturizer and rejuvenator.It contains protein that repairs damaged hair and keeps your locks soft, silky and moisturized.
Ingredients you Need:
1/4 cup oats powder
4 tablespoons olive oil 
1/4 cup cold milk
Combine all the ingredients and blend well until mixture is smooth.Apply generously to clean, damp hair and let it sit for 30 minutes.Rinse with cool water followed by a mild conditioner.Use it once or twice in a week to get silky soft hair.
2.Herbal Hair Mask For Silky Soft & Bouncy Hair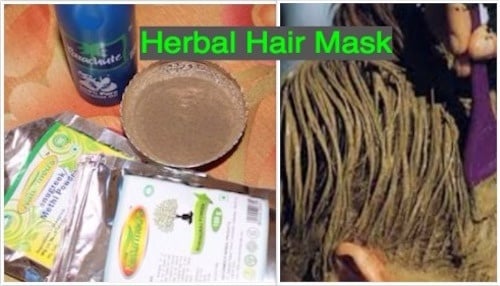 This herbal hair mask is an amalgamation of three super-fantastic hair ingredients.The ayurvedic ingredients present in this hair mask help nourishes the scalp and hair roots, treats hair loss, premature hair graying and add luster, shine, and softness into dull damaged hair.
Ingredients you Need:
2 tablespoons bhringraj powder
2 tablespoons fenugreek powder
3 teaspoons coconut oil
1 small cup lukewarm water 
Soak bhringraj and fenugreek powder in lukewarm water for 15 minutes.Add coconut oil and apply this mixture on the hair and scalp for at least 20 minutes and then wash off with a herbal shampoo.
Video: NATURAL HAIR GROWTH SERUM – Grow Hair Fast, Thick Hair, Stop Hair Fall, Hair Graying & Dandruff
3.Flaxseed Gel Hair Mask For Intense Soft Silky Hair
The flaxseed gel is high in protein and omega-3 fatty acids that help in hair nourishment.It increases the hair elasticity, prevents breakage, dandruff and give frizzy, lustreless and rough hair a sleek sheen and softness.
Ingredients you Need:
2 tablespoons flaxseeds
2 teaspoons castor oil
2 drops lavender essential oil
1 cup filtered water
Pour 1 cup of water and 2 tablespoons of flax seeds into a pan. Bring it to a boil, stirring flax seed often with a spoon.Turn off heat when a white frothy gel like liquid forms.Let it cool down slightly, using a fine-mesh sieve, strain the gel into a small bowl.Add the castor oil and lavender essential oil.Use this gel as a hair mask.Let it dry for 20 minutes and then wash it off with a mild shampoo.Use it twice in a week for silky soft, frizz-free and manageable hair.
4.Shea Butter Deep Conditioning Hair Mask For Silky Soft Hair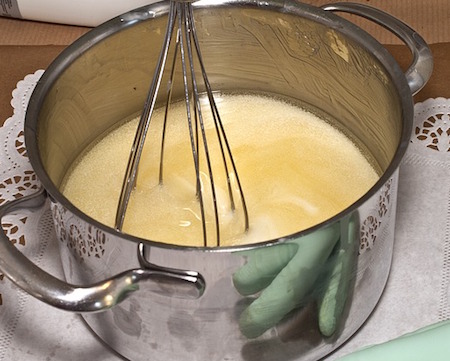 Shea butter is commonly known as "mother nature's conditioner" for its extraordinary moisturizing and conditioning properties.It is rich in hair boosting vitamins that promote hair growth, strengthen hair roots, repair dry split ends, improve hair's texture and shine.
Ingredients you Need:
3 teaspoons shea butter
2 teaspoons honey
2 tablespoons coconut oil
Blend all the ingredients together until you get a smooth and creamy texture.Massage into clean damp hair and let it sit for 20 minutes.Wash off with a mild shampoo followed by a conditioner.Use it once or twice in a week for extremely lustrous and silky soft hair.
5.Banana Rejuvenating Hair Mask For Gorgeously Smooth and Soft Hair
Filled with antioxidants, vitamin C, Vitamin B and other goodness, bananas are a great solution for your lifeless hair.It adds moisture and shine into your tresses and leaves your hair feeling absolutely gorgeous and smooth.
Ingredients you Need:
2 small-sized fully ripe banana
1/4 cup coconut milk
3 tablespoons of extra virgin olive oil
Place the ingredients in a blender and blend the ingredients thoroughly, ensuring there are no lumps.Apply to hair and let it sit for 30 minutes under a shower cap.Rinse thoroughly with a gentle shampoo and conditioner.Follow this thrice in a week for silky soft hair.