10 Budget Beauty Tips For Monsoon
Fight off all monsoon-specific skin woes, cost free and hassle-free.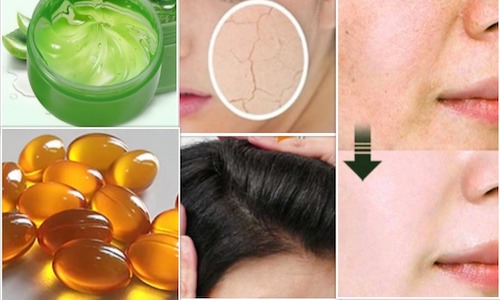 1.In a small bowl, combine 1 tbsp of coconut oil with 1/2 tsp of aloe vera gel and a drop of tea tree oil.Use this homemade moisturiser for oil-free, radiant and soft clear skin.
2.Cool Green Tea is a perfect skin brightening & refreshing mist for oily and acne-prone skin in monsoon.Pour a cup of cool green tea into a spray bottle and add 1 teaspoon of glycerin. Shake. Spray. Glow.💃🏻
3.This monsoon fight belly fat by having a glass of fresh tomato juice for breakfast.Tomato has an outstanding antioxidant content that acts as a fat and cholesterol fighter.It suppresses your appetite for junk food, provides efficient energy, trims down your stomach fat and makes your skin glow bright.
4.To bring freshness and revive smelly dull hair try mixing a few drops of rose essential oil with your shampoo.It will result in fresh, silky and soft hair.It also helps in hair growth.
5.Grind apple slices and mix it with either honey or milk depending on your skin type and apply it to get fairer & healthy looking skin in monsoon.
6.Mash a ripe banana with some olive oil and brown sugar until you get a manageable consistency.Rub it into your hands in a circular motion and then rinse off.It will exfoliate, nourish and moisturize your skin far better than any shop bought exfoliants.Leave your hands extremely smooth, soft & young.
7.Do a deep conditioning treatment by slathering your hair with whipped Shea butter for 30 minutes.  Shampoo.Rinse.Shine💆
8.Heal dry skin in monsoon by applying a layer of Pure petroleum jelly.It is very gentle on skin, making it perfect to soothe dry skin and keeping it hydrated at the same time.
9.This Monsoon look ageless by daily massaging pure Vitamin E oil on face.It reduces the appearance of fine lines, wrinkles & age spots.
10.Take a bowl of water and throw some orange peels and the juice of 1 lemon.Boil for 2 minutes and then remove from the heat.Let it rest overnight and then filter.Pour into a sealed bottle and keep it in the fridge.Clean your face with this lotion morning and evening for clear skin.