New

Head & Shoulders SMOOTH & SILKY 2-in-1 Anti-Dandruff Shampoo + Conditioner Review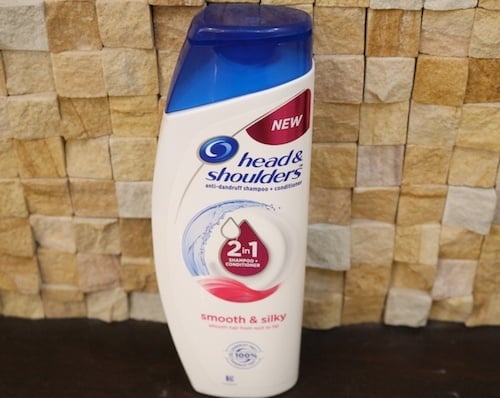 Hello, Dear Readers!
Dandruff is a common problem faced by many and it is quite embarrassing and annoying.It is not a seasonal condition at all! It can be just as much of a problem in the summer as it is in the winter.In fact, it's a year-round problem for sufferers.Any type of dandruff can be a problem to your scalp and if left untreated, it can cause hair thinning, baldness or even temporary hair loss.
The easiest and most effective way to keep dandruff at bay is to use an anti-dandruff shampoo every time you wash your hair.There are tons of anti-dandruff shampoos available in the market to help you get rid of this problem, but they hardly give you satisfying results.Most of the anti-dandruff shampoo dries out your hair and cause hair dullness and roughness.
To help you alleviate this problem and meanwhile add shine and smoothness to your hair introducing you to the new head and shoulders 2 in 1 shampoo + conditioner that gives you dandruff free hair up to 100% and gives you a long lasting silky smooth hair from root to tip in just one wash.
Description of the Product 2-in-1 Anti-Dandruff Shampoo + Conditioner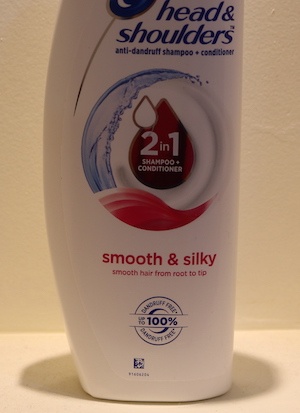 The new Head and shoulders 2-in-1 combines the benefits of an anti-dandruff shampoo and nourishing conditioner in 1 bottle.This shampoo with a touch of conditioner is expertly formulated to moisturise your scalp, to remove dandruff up to 100% and to make your dry, damaged, frizzy hair silky-smooth and soft.
Richly indulgent anti-dandruff shampoo for dry, damaged or frizzy hair.

Leaves hair up to 100 percent dandruff free

Gentle enough for everyday use, even for colour or chemically treated hair

Formulated with head and shoulders' fresh scent technology featuring enhanced fragrance notes for an improved in-shower scent experience up to 100 percent dandruff free.
Packaging : 
There is nothing new about the packaging it comes in that same curved sturdy opaque bottle with an easy and secure blue flip top cap, but the only difference is in the formula.The texture is more creamy than the regular head & shoulder shampoo due to the rich combination of both shampoo and conditioner in the same bottle.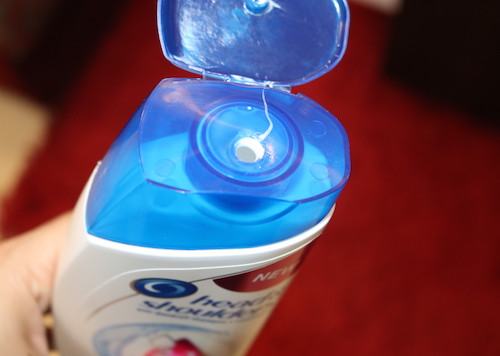 Price:  INR 165 for 180ml, INR 310 for 360ml & INR 530 for 675ml
My Experience with the new Head & Shoulders 2-in-1 Shampoo + Conditioner
This is not the first time that I'm using any hair product from head & shoulders.I'm a long time user of Head and Shoulders shampoo and in fact the only anti-dandruff shampoo that I have been using for ages.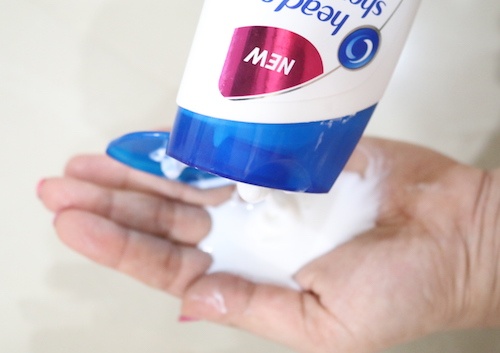 My hair typically gets the worst during summer because of dandruff.As I have a combination hair so I suffer from oily scalp and dry, frizzy hair with no shine in it.The thing that I loved about the new head and shoulders is that it perfectly works on my combination hair.A little goes a long way with only 2 full teaspoons amount is enough for me to wash my medium length thick hair.It thoroughly cleansed all that stubborn flakes, grease and oil that I had on my scalp without stripping away my hair's natural oils.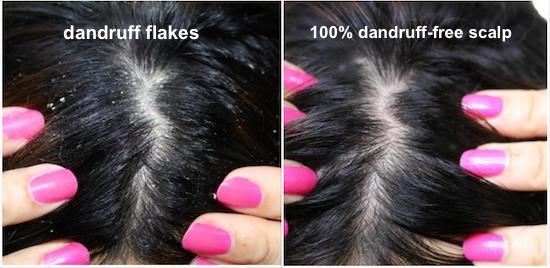 After it dried, my greasy wavy hair looked much cleaner, bouncy and smooth.My locks more manageable and frizz-free.I love that refreshing fresh fragrance that subtly stuck around for a day after use.
You can clearly see the difference in the appearance of my hair before and after using the 2-in-1 head & shoulders shampoo & conditioner in the picture shown below: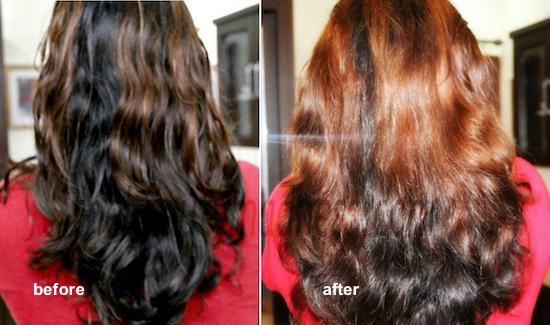 Tip to cure Dandruff completely in just 1 wash :
Before using head & shoulders anti-dandruff shampoo plus conditioner, use a curd or yoghurt mask to remove any scaly or crusty patches on the scalp, this will make the shampoo more effective and will help cure your dandruff completely.
Good Things about Head & Shoulders 2-in-1 Smooth & Silky Shampoo + Conditioner
You get the benefits of both shampoo and conditioner in in one bottle.
Most importantly it saves your time and money, you don't have to use a separate shampoo and conditioner every time you wash your hair.
Pack lite and go anywhere as you don't have to carry two separate bottles all the time.
It is 100% effective in treating dandruff & itchy oily scalp
Does not have a drying effect on your hair or scalp
Leaves your hair soft, smooth and frizz-free.
The best anti-dandruff shampoo to cure, moisturize, and add shine.
provide the rich lather, effortless detangling, and healthy-looking, moisturised hair that you expect from beauty shampoos.
Price is reasonable
Pleasant fragrance to brighten up your day and lighten up your mood.
Not So Good Thing about Head & Shoulders 2-in-1 Smooth & Silky Shampoo + Conditioner
Frankly speaking, I didn't find anything bad about this product.
My Rating: 4.8/5!
Will I recommend this product?
Absolutely yes, I would definitely recommend this product to anyone and especially for those who wants to keep their dandruff under control and also to keep their dry, rough damaged tresses smooth and silky at the same time.