Top 19 Makeup Tips & Tricks To Enhance Beauty
Discover the power of makeup with these top 19 Makeup Tips and Tricks.
1.Makeup Trick: Bored of wearing the same lipstick shade? It's time to remix your lipstick for a surprisingly beautiful new color. For a bright coral lip color mix orange with red, for a pretty raspberry shade mix rose pink with a little bit of red and for a stunning magenta shade mix purple with red.Try your own color combination to compliment your complexion.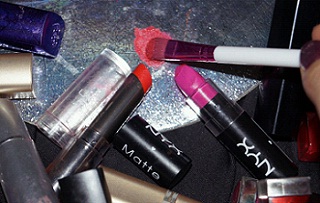 2.Makeup Trick: If you have trouble creating a perfect winged eyeliner, then use a business card or sellotape as a guide.Simply place a small piece of tape or a business card to the edge of your eyes, draw the outline of the shape, then fill your line as usual. Once it is done, gently remove the tape for a perfect, neat winged eyeliner.
(Note: Use a business card to apply mascara to prevent smudges.)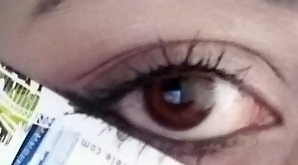 3.Makeup Tip: For a soft, natural eyebrow look, use a matte eyeshadow or brow powder one shade lighter than the natural color of your eyebrows.Tap a brush into this powder and fill your brows using light strokes.
4.MakeUp Trick: Ran out of your bronzer? Use an eyeshadow powder 2 to 3 shades lighter than your skin tone.Apply light strokes to the cheekbones, down along the jawline and down the sides of your nose.
5.Makeup Trick: Use one product in three places – Use a coral, peach or a bright pink color, creamy lipstick as your blush and eye shadow for that perfectly matched look.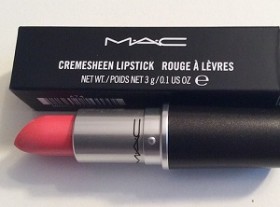 6.Makeup Trick: Want to get plump lips without lip injection and surgeries? Place a mixture of olive oil and Epsom salt over your toothbrush and lightly brush your lips for 1 minute in a circular motion and then rub an ice cube for 30 seconds.Finally, moisturize your lips and then put on your favorite lipstick or gloss.Enjoy your gorgeous, soft, plump lips.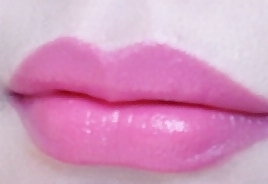 7.Makeup Tip: If your skin looks dry and powdery after putting foundation, then simply blend 2 drops of avocado oil or jojoba oil to your regular foundation and then use.This formula blends seamlessly into the dry skin and gives a natural satin, smooth finish.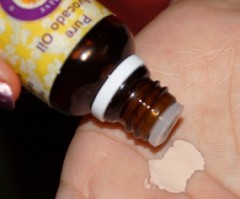 8.Makeup Tip: Pump up your look with a shimmery highlighter by putting it right on your cheekbones, under the brow bone, to the inner corner of your eye, to the center of your eyelids, to the cupid bow's and finally to the bridge of the nose.This accentuates your facial features and makes you look glamorous.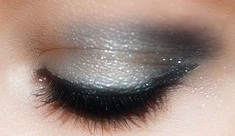 9.Makeup Trick: Large pores can give an uneven foundation finish.To shrink enlarged pores and for a flawless makeup finish, wrap 2-3 ice cubes in a muslin cloth and rub for a few minutes until all the ice cube melts.Alternatively, you can rub a cold slice of lemon for 2 minutes and then wash off with cool water.Do this couple of minutes before starting with your makeup.
10.Makeup Tip: For a smooth, all over coverage and for a perfect foundation finish use a beauty blender sponge.It evenly hides skin imperfections, blemishes, pimple marks, acne scars and help achieve a flawless skin.
(Tip for oily skin: Spray some cold rose water onto the beauty blender sponge before using it.)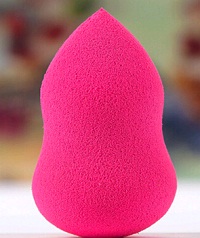 11.Makeup Tip: For a fresh, natural looking skin only apply foundation where needed.Your focus should be on the T-zone areas like the forehead, nose, chin and any trouble spots.(Remember: Less foundation is always better than more).
12.Makeup Trick: To find the right foundation shade for your skin tone, focus on the areas of your face near to the jawline and not on the cheeks or wrist that are a bit more pigmented or tanned of your actual skin tone.
13.Makeup Tip: To diminish lines, wrinkles around your mouth, forehead and eye area, apply a lightweight liquid concealer using a small concealer brush and then dab a tiny amount of foundation using a beauty sponge.Avoid powder if you can.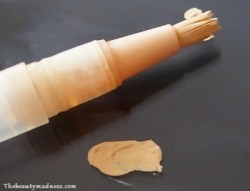 14.Makeup Trick: If you want that shiny look on your legs then mix a tiny bit of skin illuminator to baby oil or glycerin and then rub it on your legs.This gives a long-lasting, attractive sheen and softness to your legs.
15.Makeup Trick: To hide the redness of your skin use concealers that have a green undertone.They help to cancel out the redness of your face.
16.Makeup Tip: Do not apply foundation to freshly moisturized skin.Doing so will make your face appear too thick, heavy and cakey.For a fresh, glowing and light makeup finish, just keep a gap of 10 minutes in between applying moisturizer and then applying foundation.
17.Makeup Tip: For a lovely subtle cheeky glow, add a hint of clear shimmer powder on top of creme blush.Avoid this makeup tip if you have an oily or acne prone skin.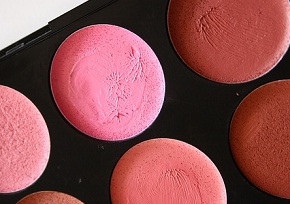 18.Makeup Trick: To revive your dry and clumpy mascara, fill a mug with boiling water and put the mascara tube in it for 10 minutes and see the magic.It will be like new and will save you dollars.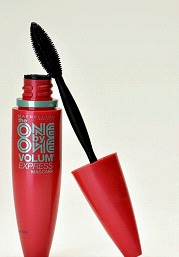 19.Makeup Trick: To make your pencil eyeliner look more like a gel eyeliner, simply dip the tip of the pencil in olive oil for a minute, wipe off the excess oil with a tissue and then apply.It provides a glossy, smooth and intense finish.