Top 8 Ways to Remove Acne Scars in Just 7 days
Are those stubborn acne scars on your face embarrassing you? Do you wish to get rid of the scars in a week? If so, then you have come to the right place.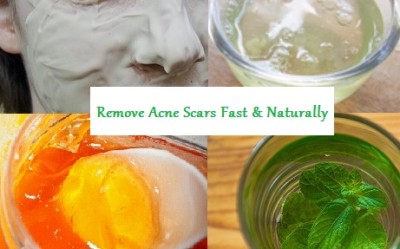 This article will help you discover some amazing natural methods that will alleviate your acne scars quickly so that you unveil clear, mark-free skin in just 7 days.
1.DIY Aloe Vera Acne Scar Removing Cream
The healing power of aloe vera is astounding.It is a miracle cure for all acne scars.It contains 75 potential active compounds that help in faster healing of scar tissue.Try out this simple aloe vera cream recipe for eliminating acne scars in a week.
Aloe Vera Gel – 3 Tbsp
Lemon Juice – 1 Tbsp
Tea Tree Oil or Basil Essential Oil – 7 to 8 Drops
Combine all the ingredients well and store it in an airtight container in the refrigerator.To use wipe off with lukewarm water and then apply a layer of this cream.Use this at night regularly to remove acne scars fast.You can store this cream for a week in the refrigerator.
2.Vitamin C Treatment to Fade Acne Scars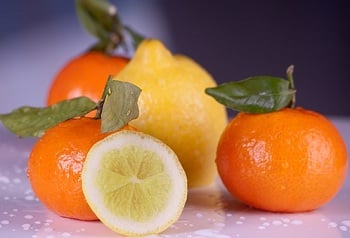 Vitamin c is one of the most powerful skin Lighteners and a quick healer for acne scars.It renews the skin by promoting collagen and elastin production required to make new skin.Purchase some good vitamin C powder, add a pinch of this powder to your favorite creams or lotions and apply onto the affected area.
Another easy way to use vitamin C powder to remove acne scars fast is by combining a tbsp of vitamin c powder to 1/4th cup of cool water and then using it on your face for 15 minutes.For best results, use vitamin C in the evening or before bedtime.
3.Green Tea Mud Mask to Erase Acne Scars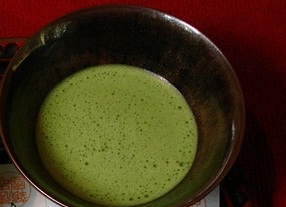 Green tea is full of antioxidants that help repair and diminish acne scars.Take a spoonful of fullers earth, a tsp of honey and enough green tea water to make a smooth paste.Apply a thick layer and after 30 minutes wash off with cool water.Follow this regularly for a week to remove acne scars fast.
4.Lemon-Egg Peel Off Mask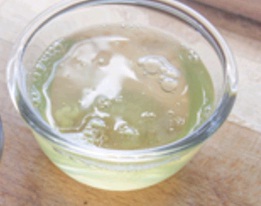 Lemon-egg peel off mask is one of the fastest methods to remove acne scars and marks naturally.Whisk one egg white and add 2 tsp of freshly squeezed lemon juice.Clean your face with a damp cotton ball and then use a brush to apply a thin layer, let it sit for 5 minutes and then apply another layer.Once it dries completely, peel off the mask in an upward direction.This peel off mask lightens the scar by regenerating a layer of new skin cells.
5.Homemade Astringent to Remove Scars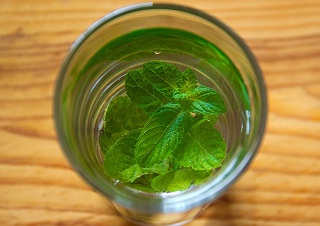 Astringents are one of the best treatments for reducing acne scars.It causes contractions of the skin cells and tissues when applied to the skin.It accelerates the formation of healthy new skin cells and heals acne scars.Here is a simple astringent recipe you can prepare to remove acne scars in a week.
Fresh Mint Leaves Paste – 2 tbsp
Apple Cider – 1 tbsp
Filtered Water – 1/2 cup
Add the mint leaves paste and apple cider vinegar to half cup of water, stir the solution until well dissolved and then filter.Pour this into an empty, clean bottle and use it twice in a day for 5 minutes.You can add a few drops of lavender essential oil for a refreshing and soothing smell.
6.Fruit Enzyme Face Mask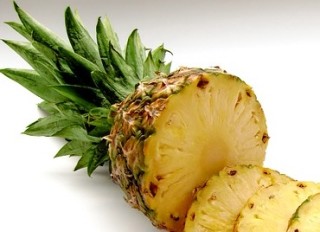 Face mask made out of fresh fruit pulps rich in enzyme works like magic in removing acne scars.Pineapple and papaya are among the two best tropical fruits known for its enzymatic properties. Blend equal quantity of both these fruits, spill some honey and then apply a thick layer of this paste.After 15 minutes, wash off with cool water and apply a layer of aloe vera gel.Papain from papayas and bromelain from pineapple help fade acne scars, marks and whitens skin.
7.DIY Acne Scar Corrector Gel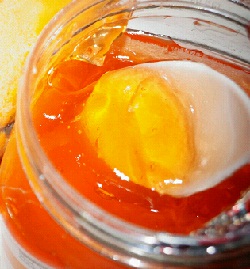 Heal and lighten facial scars, improve the look and skin tone with this simple DIY scar correcting recipe.
Papaya Gel – 2 tbsp (You can use 1 Tbsp of fresh papaya paste + 1 Tbsp of Aloe vera Gel)
Lemon Juice – 1 Tsp
Vitamin E Oil – 1 Tbsp
Combine all the ingredients together and store in an airtight container.Gently massage this gel in a circular motion for 4 to 5 minutes before bedtime.Regular use will help you get rid of the acne scars, marks and lighten skin.
8.Oatmeal-Baking Soda Acne Scar Removal Face Scrub
Oats and baking soda are natural skin exfoliators, they gently cleanse the pores, absorbs excess oil and diminish scars.Grind 3 tbsp uncooked oats to get a fine powder.Add 2 tbsp of fresh cold milk and 1/2 tsp of baking soda to the oat powder. Apply this scrub on face and gently massage in a circular motion for 2 minutes, let it sit for 10 minutes and then wash off with cool water.This scrub not only fades acne scars but also leaves your skin smooth, glowing and spotless.