Winter is here! We all know that the ruthless, cold weather brings with it a whole host of hair problems, starting from dandruff to dry hair, split ends and a lot more.However, there are a few magical home therapies that work effectively in keeping those winter hair woes away.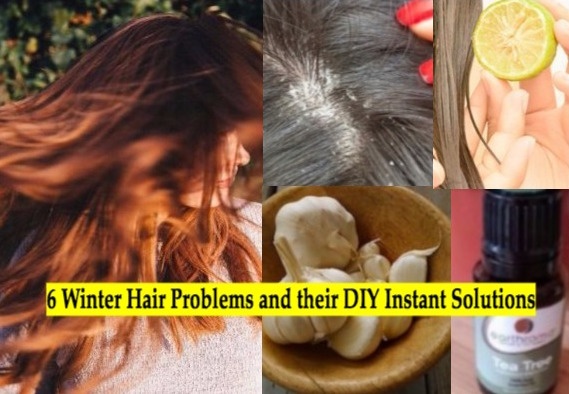 6 Winter Hair Problems and their Quick DIY Solutions
1.Dandruff
Dandruff is a common problem faced by many during the season of winter.It causes itching and flaking of the scalp.Here is a quick solution to cure and prevent future dandruff.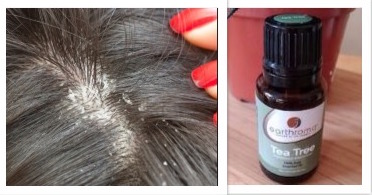 3 tablespoon castor oil
2 drops of tea tree oil
2 tablespoon of lukewarm water
Combine all the ingredients well and massage your scalp and hair gently with this hair lotion using your fingertips.After an hour, wash off with a mild shampoo and conditioner.This clears out all dandruff and leaves your tresses smooth and silky.
2.Split-Ends
The harsh cold winds suck moisture out of the hair, causing your hair ends to split.Try this quick easy fix.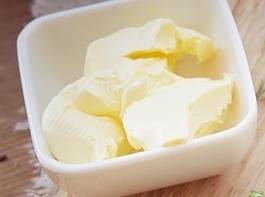 2 tablespoon of desi ghee (fresh homemade butter)
2 tsp of sweet almond oil
Slightly warm the ghee and add sweet almond oil, massage this mixture thoroughly into the hair, especially focussing on the ends.Follow this at night.The next day, wash it off with a mild shampoo.This remedy treats your split-ends and leaves your hair extremely smooth and lustrous.
3.Extremely Rough Hair
Don't settle for extremely rough or coarse hair, make your hair look fabulous this winter with this simple homemade remedy.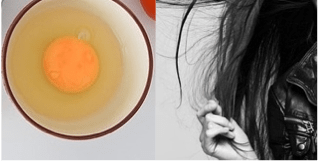 1 egg yolk
1 tablespoon of honey
2 teaspoons of lime juice
2 teaspoons of coconut oil
Beat a fresh egg yolk with honey, lime juice, and coconut oil.Rub this solution on hair and leave for half an hour.Rinse off with a mild shampoo followed by a conditioner.This hair mask leaves your hair super soft with a healthy sheen and bounce.
4.Hair Breakage
Hair breakage is another big problem faced during the winter.This happens when the dry cold weather zaps out moisture and nutrients from your hair.Try this simple egg mask to keep your hair from breaking again.
2 eggs
3 tablespoon of olive oil
4 teaspoon of fresh milk cream
Stir until it becomes creamy and massage it on your dry scalp and hair.Cover your head with a shower cap for 20 minutes before rinsing the mixture off with cool water and a mild shampoo.Eggs are a good source of protein, which improves the quality of hair, makes hair stronger and prevents hair breakage.
Video : Miracle Hair Tonic to Grow Long Hair, Thick Hair, Stop Hair Fall & Hair Graying Fast & Naturally
5.Itchy Scalp
The scalp becomes dry, itchy and flaky in winter and therefore it requires a special care to keep the scalp healthy and moist. Replenish and soothe your itchy scalp with this effective natural oil recipe.
2 teaspoons of sesame oil or avocado oil
2 teaspoons of olive oil
3 drops neem oil
Combine all these ingredients and start by massaging your scalp for at least 5 minutes.Then towel steam your scalp for 2 minutes.Leave it for an hour or overnight for maximum benefits.Wash with a mild shampoo.Weekly application of this oil results in healthier scalp and hair.
6.Winter Hair Loss 
Seasonal hair loss is maximum during winter.This type of hair loss is more common in men than in women.But the best part is this type of hair loss is reversible and can be cured and prevented easily with natural homemade oils.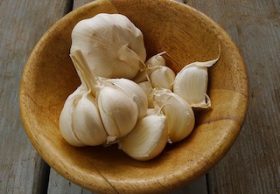 2 peeled garlic cloves
5 tablespoon of amla oil
Pour amla oil into a saucepan, add the chopped garlic.Heat the mixture on a low flame for 5 minutes. Remove from heat and leave to cool down.Strain the oil. Apply on scalp, hair and gently massage for 2 minutes to boost circulation.Leave for an hour and rinse your hair with lukewarm water followed by a mild shampoo.This stops hair fall and grants your hair a luminous shine.