Glamour is not based on the most beautiful face or body, nor it applies to wearing most expensive jewellery or clothing.Glamour does not happen in a mini skirt or overly exposing your body.But Glamour does mean good sense of dressing style, the way you carry yourself, the way you care and maintain yourself, it is all about being simple but still looking beautiful, sophisticated and stylish.Here are the simple tips that you should follow for a everyday glamour.
Here are the Best and Simple Ways to Look Glamorous Every Moment
1.Create the perfect look
Wash your face gently using a face wash. Dip a cotton in rose water and wipe all over the face to remove all skin impurities.Before applying make-up apply some moisturiser so that it will smooth out the skin surface and allow your makeup lasts longer.
Apply some foundation depending on skin colour uses one shade lighter than your skin tone.If you have dark circles, then apply concealer two shades brighter than your skin tone.Dab some loose translucent powder onto the face.
Use a smudge-proof,waterproof gel eyeliner to your eyes, apply some mascara to your eye lashes, you may use eyes-lashes curler before you apply mascara to give an eyes a bigger boost and to define your eyes.To enhance your eyes and to give a natural look use eyeliner pencil instead of kajal.
To get the natural glow use a cream blush to the apple of your cheeks.Before using lipstick, apply a thin coat of lip-balm.If your lips are dry reach for soft colour lipsticks or lip gloss that gives you the fresh look all day long.These are the simple tips that can help you to stay glamorous all day.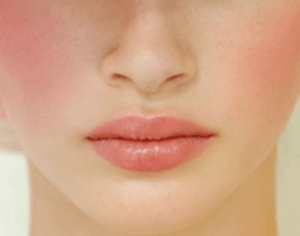 2.Take care of your skin
Keep your hands clean and well shaved.Use ex-foliating scrub once or twice in a week to remove dead skin cells.If you don't have time to take care of your hand then take some sugar into your palm and scrub hard for a minute.Apply lotions and moisturiser to your skin on a regular basis to get rid of dry, flaky or itchy skin.Use moisturisers that contain Vitamin E.At night you can rub some Vaseline on your hands and feet's to make your skin soft and smooth and helps your skin from losing moisture overnight.
3.Nail care & polish
Keep your nails clean,trim and well polished.Remove dead skin around your nails using pumice stone.Use Vitamin E or Castor oil to massage your beautiful nails.Before applying nail polish make sure to remove all left over polish using a non acetone remover.Apply 2 to 3 coats to make your nails look shiny and stop chipping early.Just make sure to remove the extra polish on each side of the nails.To always maintain the glam look change your nail colour every 2 or 3 days and wear nail polish that matches your outfit.

4.Keep your body slim
If you want to look glamorous and attractive everyday, then you have to maintain your weight.Do some physical exercise to reduce your weight and to stay in perfect shape.Eat lot of fruits and green vegetables to stay slim and fit.When you slim and tone your body you boost your self-confidence and you look perfect with any outfit you wear.
5.Dress perfectly
The factor that determines you are glamorous or not is your dressing sense.If you want to make sure you never look sloppy, then wear clothes that are good in quality, clean and well ironed.Find out the colours and the clothing styles that matches your body shape and that suits you the best.Make sure the clothes that you wear fit you properly.Be sure to create your own fashion and have your own style.To enhance your look try some fashionable scarf and stoles that looks great on your dress.
 6.Maintain your hair and manage your hairstyles
The way your hair looks is crucial for your image.Trim your hair every 1 month to avoid split ends.Do some hot oil massage to soften your hair.Wash your hair twice in a week and use a good conditioner to make your hair look silky and bouncy.Try some new hairstyles everyday and make sure your hair is not messy and tangled.Go for hairstyles that suits your face that may be a simple pony, half up and half down do, a side bun, smooth and straight hair or just simply let loose your hair.
7. Accessorise with the outfits you wear
Shoes and bags are the biggest fashion fetish of many women.Choose shoes depending on your comfort and your style.Co-ordinate your purse and shoes so to compliment your dress.Look out for classic leather bags or metallic bags and avoid shiny plastic or golden colour bags as it look cheap.Enhance your look with a few simple accessories may be a studded earrings, or a simple platinum pendant or a bracelet.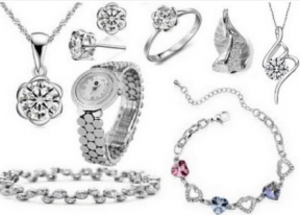 8.Smell good
Smell is the most important characteristics that describes an individual's personality. A great fragrance lifts your personality.If you smell good you feel good.Looking good and smelling better can make you the talk of the town.Don't compromise with money when buying perfumes.Choose top quality perfumes that smells good and that keeps you fresh all day long.
9.Improve your posture
Great postures makes you look confident and reflects your personality.When you are standing try not to lean forward or to one side, keep your back and shoulders straight, chin up, stomach in and chest out.Have a good eye contact with people, while talking don't look at the floor or here and there.Stop biting nails when you are having a conversation with someone it seems manner less. Walk straight, smart and feel confident.