Winter has arrived, and it's the time that you must pay an extra attention to your hair to prevent it from the damaging effects of the harsh, cold winds.In winter, your hair loses moisture and its silky nature, thus leaving it dry, rough and lusterless.Your scalp becomes dry, itchy and flaky thus leading to infection, dandruff and other scalp disorders.You must follow a proper hair care routine to infuse moisture and nutrients back into your hair and keep them healthy, silky and dandruff free.
Here are the 10 Best Hair Care Tips For Winter.
1.Take cold showers
Taking bath with hot water might make your feel great and relax on a cold day, but hot water dries your hair and pull away the moisture from your hair, thus leaving it dry and brittle.Cold water is good for your hair.It strengthens your hair, tightens your hair follicles and prevents them from getting clogged, improves better blood circulation, eases your mental stress and makes your hair look more healthy and shiny.
2.Weekly deep conditioning treatment
Cold weather can make your hair dry and rough.An intense hair conditioning mask is required to restore moisture, shine and softness back to your hair.Blend a ripe banana with 1/4th cup of thick milk and 2 Tbsp of raw honey until smooth.Apply on your scalp and hair and leave for about 45 minutes.Rinse with cool water.It leaves your hair silky, soft and shiny.
3.Stop over-washing your hair
Washing your hair every day, strip away the color and essential oil from your hair thus leaving it frizzy and coarse. Your scalp and hair need its own natural oil to keep your hair look shiny, healthy and moist.Wash your hair not more than twice a week.
4.Hydrate the scalp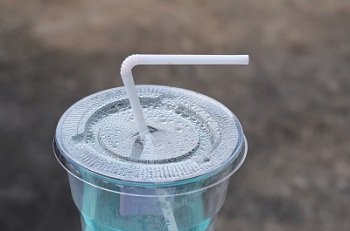 Image courtesy of phanlop88 at FreeDigitalPhotos.net
People usually suffer from dry and flaky scalp during the cold winter.Dry scalp can result in dandruff, eczema, hair roughness and also promotes hair loss.Hydration comes from the inside out, so make sure you drink plenty of water every day to give your scalp a hydration boost and keep your scalp healthy and dandruff-free.
5.Trim your hair
In winter, your hair is more prone to breakage and split ends.If split ends is left unattended it continues to travel upwards and finally causes hair to break.The best way to remove split ends is to give your hair a regular trim in every two months.Trimming your hair can make your hair grow faster, healthier and prevents further split-ends.
6.Apply an anti-dandruff Hair Mask
Dandruff is a very common hair problem during a winter.It makes your scalp itchy, irritated and also causes embarrassment.Here is an amazing solution to banish dandruff completely.Soak half cup of fenugreek seeds overnight.In the morning blend to form a smooth paste.Mix 2 Tbsp of lemon juice, 8-9 drops of olive oil and tea tree oil.Coat your hair and scalp with the paste and leave for 30 minutes.Rinse using lukewarm water.
7.Hot Oil Massage
In winter, a hot oil massage gives a complete relaxation to your scalp.Hot oil treatments prevents dry and flaky scalp, deep nourishes the hair, improves better blood circulation, stimulates hair growth and keeps away dandruff and split ends.For an ultra-nourishing hot oil treatment, mix equal amount of olive oil, coconut oil and almond oil.Slightly warm the oil and gently massage onto the scalp.Start from the roots of your hair and gently massage down the shaft of your hair.Soak a towel in hot water and then squeezed to remove the excess water.Wrap your head with a hot towel.Let it stay for 4 to 5 minutes and then remove.
8.Seal Your Ends
During wintertime, your hair tends to lose moisture quickly thus promoting more split ends and breakage. Moisturizing your hair once in a week is not enough, your hair daily needs an adequate amount of moisture to repair, protect and resist breakage.So it is important to seal the tip of your hair with a nutrient-rich moisturizer such as olive oil, castor oil, wheat germ oil, vitamin E oil, etc.Simply take few drops of oil on your palms and lightly massage to the tip of your hair.It Keeps hair supple, shiny and prevents hair from damage.
9.Nourish your scalp with a protein hair mask
Your hair needs protein to grow, rebuild and repair damaged hair.So here is a protein rich mask that you must try.Mix the contents of 2 egg with 1/4 th cup of thick milk and few drops of olive oil.Combine the mixture well and gently apply onto your dry hair.Leave for 30 minutes and then rinse with a mild shampoo and conditioner.
10.Some other hair care tips for winter
1.Avoid blow-drying your hair as it can damage hair cuticles, making it susceptible to breakage and split-ends.Leave your hair to dry naturally.
2.Oil your hair thrice in a week to keep your hair and scalp strong, hydrated, shiny and dandruff free.
3.Stay away from commercial styling hairspray and gels that can cause hair damage.Instead, go for some natural hair serum and hairspray to style your hair.
4.For thick, strong and healthy hair have foods that are rich in iron, zinc, vitamin D and vitamin E.
5.Whenever you step out of the house, wear a hat, scarf or a cap to protect your hair from the cold windy weather.