5 Natural Oils for Younger Looking Skin With Moisturizing Recipes
Natural oils are the perfect wrinkle preventer and remover.They are rich in antioxidants, skin-friendly fatty acids and nutrients that help fight free radical damage caused by exposure to sun and pollutants.Natural oils stimulate collagen production and helps fight the different signs of aging to a great extent.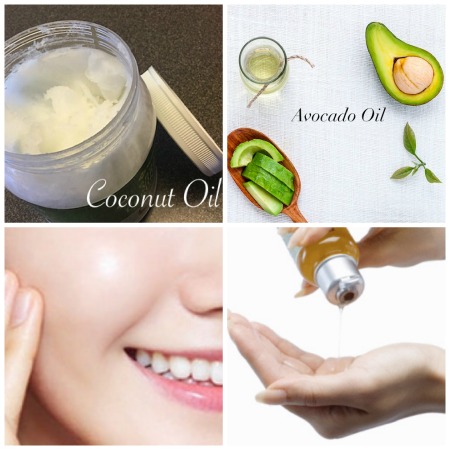 These natural oils also works as a wonderful skin toning and firming moisturizers, so you don't have to invest in buying expensive and commercial skin care products just to smooth-in your skin and look younger and flawless.Natural oils help you look your best and are safe.So pamper your skin with these natural oils and enjoy effects that are truly noticeable.
1.Avocado Oil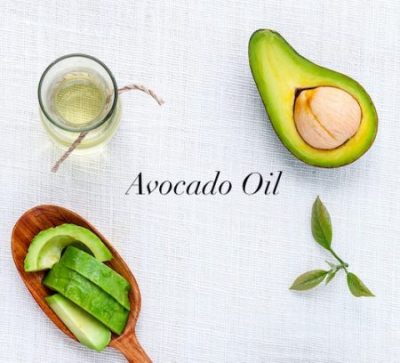 Avocado oil is highly valued for its beneficial effect on the skin.It has excellent sunscreen and penetration properties that prevents collagen damage, spots and wrinkles.Rich in Vitamins A,D,E and skin loving fatty acids it aids the regeneration of skin cells, and keeps skin soft, supple and youthful.Avocado oil is also used in the treatment of various skin diseases because of its bacterial and soothing qualities.Avocado oil nourishes and replenish mature skin and adds lustre and shine to a dull complexion.Avocado oil is widely used in the preparation of cleansing creams, moisturizers, lipsticks and bath oils because of its ability to help stabilize oil-in-water emulsions.
Avocado Oil Moisturizer Recipe FOR Soft & Younger Looking Skin
Avocado Oil – 2 Tablespoons
Coconut Cream – 1 Tablespoon
Mix well and store in a clean makeup jar.Apply a thick layer to your face and neck and with the help of your fingers, massage in a circular upward motion.Let it sit for 2 hours and then wipe off with a moist cotton ball.This awesome moisturizer promotes healthy, luxurious and younger-looking skin.
Here is another complementary oil which has anti bacterial and anti fungal property. It is helpful for acne prone skin, specially helpful for dark skin and blemishes. It also induces hair growth and prevents body odor.
You can find more details about this tea tree oil here : https://satthwa.com/essential-oil/teatree.html
2.Coconut Oil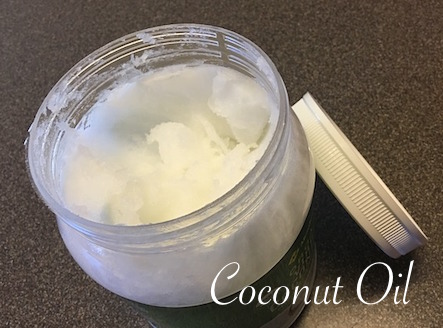 Coconut oil is one of the best anti-aging beauty oils.It keeps skin smooth, elastic and supple.It is good in diminishing the appearance of wrinkles on face and around eyes.It is inexpensive in compared to other natural oils.It is light in nature and smells wonderful.Coconut oil acts as a valuable skin emollient and provides instant relief from dryness and itchy skin.This magical oil is quite beneficial in treating stubborn skin disorders, due to its antibacterial and antiseptic qualities.Coconut oil increases the surface lipids and gives the skin an incredible glow, smoothness and vitality.
Coconut Oil Moisturizer Recipe FOR Younger Looking Clear Skin
Extra Virgin Coconut  Oil – 2 Tablespoons
Aloe Vera Gel – 1 Tablespoon
1 Drop Tea Tree Essential Oil (Optional)
Scoop the gel out in a clean bowl, add the rest of the ingredients and blend thoroughly until smooth.Pour the entire mixture into a small jar and store for a week in the refrigerator.Just scoop out a small amount on your fingers and apply it directly to your skin.Do this before bedtime.This fight dark circles, pimples, spots and wrinkles, brighten skin tone and delivers a naturally younger looking skin.
3.Grape Seed Oil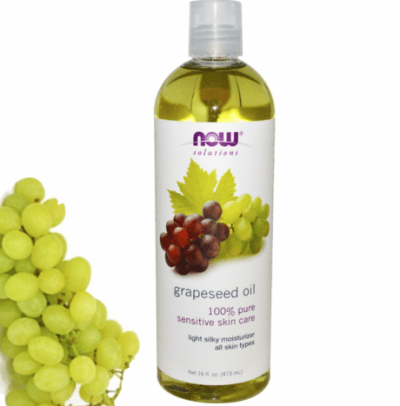 Grape seed oil is a wonderful skin healer and brightener.It is packed with powerful age-defying antioxidants and skin brightening vitamin C that gives skin a regenerative boost and a healthy, bright glow.This luxurious oil also contains a moderate amount of vitamin E and fatty acids that repair, conditions and protects skin from premature aging.Grape seed oil is light in nature so it doesn't clog pores.This oil works best for oily and acne-prone skin as it helps regulate the natural oil production.The astringent qualities help tighten skin and large pores.Enjoy a lovely, moisture-rich bright and youthful glow with grape seed oil.
Grapeseed Oil Moisturizer Recipe FOR Younger Looking & Brightening Skin
Grapeseed Oil – 2 Tablespoons
Vitamin E Capsule – 1 Nos
2 Drops Lemon or Grapefruit Essential Oil
Pierce the vitamin E capsule and squeeze the liquid out into a bowl.Add the grape seed oil and essential oil and store the contents in a clean bottle.Use twice daily after cleansing your skin to tighten, nourish and tone your skin.
4.Sweet Almond Oil ( Badam Oil )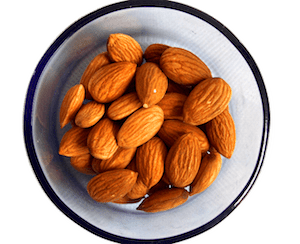 Sweet almond oil is an amazing natural skin care product for aging/mature skin.It's pretty good in treating fine lines, wrinkles and crow's feet because of its emollient properties.The healthy vitamins A, B, D, E, essential minerals and fatty acids in sweet almond oil works great for repairing and rejuvenating damaged skin.Sweet almond oil is widely used in the preparation of herbal creams and lotions because of its lightweight and quick-absorbing qualities.Sweet almond oil when used as a facial massage to improve skin complexion and glow, lighten spots, firms sagging skin and wrinkles.
Almond Oil Moisturizer Recipe FOR Younger Looking & Glowing & Fair Skin
Sweet Almond Oil – 3 Tablespoons
Shea Butter – 1 Tablespoon
2 Drops Rose Essential Oil (Optional)
Whip all the ingredients thoroughly and store in a clean jar for up to 3 months at room temperature.Take a generous amount of this cream and apply to clean, dry skin and massage gently in a circular motion until fully absorbed.Use this daily twice for a soft, supple and younger looking face.

5.Jojoba Oil
Jojoba oil is a wonderful natural oil for hydrating skin, fighting deep wrinkles and rejuvenating a dull complexion.This oil is good for all skin types: from dry, oily, mature to acne-prone skin. Jojoba oil is packed with vitamin C, E, B complex vitamins and minerals that boost healing process and make your skin supple and youthful.Jojoba oil is noncomedogenic, means it doesn't block your skin pores.The antioxidants present in jojoba help in the fine line reduction, enhances skin elasticity and reduces wrinkles and age spots.Using jojoba oil on a regular basis is an easy way of restoring an ageless and youthful skin.
Here is a ready made Jojoba Oil which has numerous properties like anti-ageing ,anti-dandruff and also acts as a natural makeup remover . It helps in having strong nails, soft body skin and also prevents hair thinning.
Please find more details about jojoba oil here : https://satthwa.com/hair-oil/jojoba-oil.html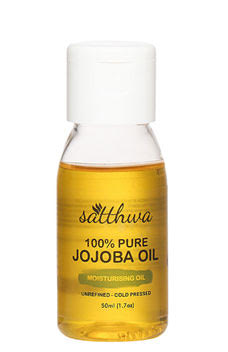 Jojoba Oil Moisturizer Recipe FOR Younger Looking Radiant Skin
Jojoba Oil – 2 Tablespoons
2 Drops Lavender Essential Oil 
Combine both the oils and store in a dark glass bottle.Apply it directly onto your clean face, massage until the oil is fully absorbed.Follow this twice daily to keep wrinkles at bay and to unveil a clear, radiant and youthful skin.