15 Best Tips For Clear Skin Naturally
Clear skin appears healthy and reflects light.It is free of spots, dead skin cells, acne, scars, marks, and pigmentation.But unfortunately, only a few are blessed with naturally clear skin, while others jump to toxic creams, chemical peels, laser treatment to get great skin.All these things can cause skin damage in the long run.You should avoid these at all costs and start embracing natural recipes made with fresh, healthy and organic ingredients that truly delivers beautiful, clear and instant skin results.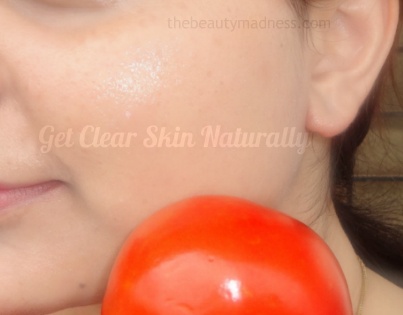 We have summed up 15 best tips to help you achieve a clear skin naturally.
1.Clear up that pimple with basil! this herb possesses outstanding antibacterial qualities that fight off the bacteria that causes pimples and acne.Throw a handful of completely washed basil leaves to 2 cups of boiling water.Let it boil until the water reduces to a cup.Allow it to cool down.Use this skin clearing toner twice in a day.
2.Evening primrose oil is an ideal way to vanish acne scars and spots and to reveal healthy, clear skin.First, clean your face with lukewarm water.Pour a few drops of evening primrose oil on your palms and massage your face until fully absorbed.This oil is also great for mature skin, it increases the elasticity of the skin and helps fight wrinkles.
3.Daily washing your face with rice water keeps your skin crystal clear, glowing and fairer.
4.Take a thin lime slice from which the juice has been extracted, rub this gently on your face for 2 minutes.Do this twice to thrice in a week.The astringent qualities of lime juice dissolve dead skin cells, lightens unpleasant scars and makes skin smooth, clear and rejuvenating.This remedy is best suitable for oily and acne-prone skin.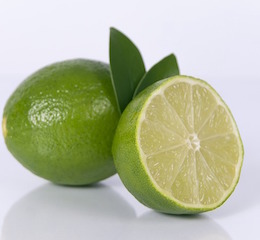 5.Another popular way to get rid of spots, marks and get clear skin is to apply a blend of fresh papaya and tomato juice on face for 10 minutes.It is useful in eliminating acne scars, brown spots, and uneven skin tone.This also helps in enhancing the complexion.
6.Turmeric Mask – Make a thick paste of 1 teaspoon of ground turmeric with 2 teaspoons of sour curd.Apply for 15 minutes and wipe off with a moist cotton soaked in lukewarm water.This golden-yellow spice leaves your skin clear, blemish-free and fair.
Also, Check Out Our Most Popular Video: 2 Miracle Treatments for Spots & Pimples | Get Clear Healthy Radiant Complexion
7.Marigold flowers not only look great, but also extremely beneficial for getting clear skin.Wash the marigold petals under running water.Grind the petals into smooth by adding ice cold water.If you want, you can mix a tbsp of chickpea flour or wheat flour to this paste.Apply and leave on till it dries completely.Rinse off with cool water.
8.Unmask beautiful, firm, clear skin with bentonite clay.Combine 1 tsp of bentonite clay with enough rose water to make a fine paste.Smooth this on your face evenly, leave on till fully dried and wash with cold water.This remedy leaves your skin super clean, smooth and flawless.
9.Sandalwood is a well-known beauty herb in Ayurveda.The antiseptic, anti-fungal and cooling properties of sandalwood keeps skin clear, spot-free and flawless.Combine 2 tsp of sandalwood with honey, apply it on the face and after 15 minutes wash off with lukewarm water.Repeat this thrice in a week for a clear beautiful skin.
10.Mint has the quality to provide a cooling and astringent effect to the skin.These properties help reduce stubborn pimples, acne, and dark marks.Applying some icy mint paste mixed with fresh lemon juice on face for 5 minutes regularly, not only keeps your skin clear spotless but also make it look instantly refreshed and awake.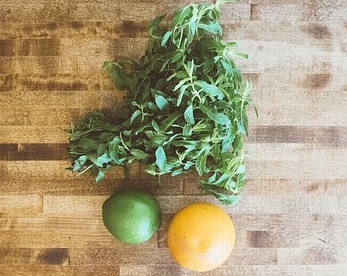 11.Rubbing a mixture of baking soda and honey daily for a minute leaves your skin smooth and clear.It also gives a mild bleaching glow to the face.
12.Mix 1 tablespoon of barley flour and 2 tablespoons of warm milk in a bowl.Apply this paste on the face for 10 minutes or more and then wash off.The vitamin c, antioxidants, and minerals present in barley fade brown spots, freckles, and pimple marks on face and help reveal a clear complexion.
13.Take 1 tbsp of finely ground oats and 2 tbsp of fresh yogurt.Mix them all and apply this paste on face.Once it dries completely remove the pack by scrubbing gently in a circular direction.Wash off with cool water.Do this every day for fair clear skin naturally.
14.Apple cider vinegar is an amazing stuff for spot reduction and pore cleansing.It's antiseptic, antibacterial and astringent qualities help promote clear skin.You can soak a cotton pad or cotton cloth in diluted apple cider vinegar and dab on your skin and after 2 minutes rinse off with cool water.
15.Plain Yogurt can be used daily as a clarifying facial toner.The lactic acid and enzymes present in it do an excellent job in cleansing and exfoliating skin.Take a spoonful of fresh yogurt and smooth it on the face.After 5 minutes wipe off with a moist cotton.